It used to be that merchant cash advances (MCA) was generally seen as shady deals made by professional scam artists, used to rob unwary business owners all their worth.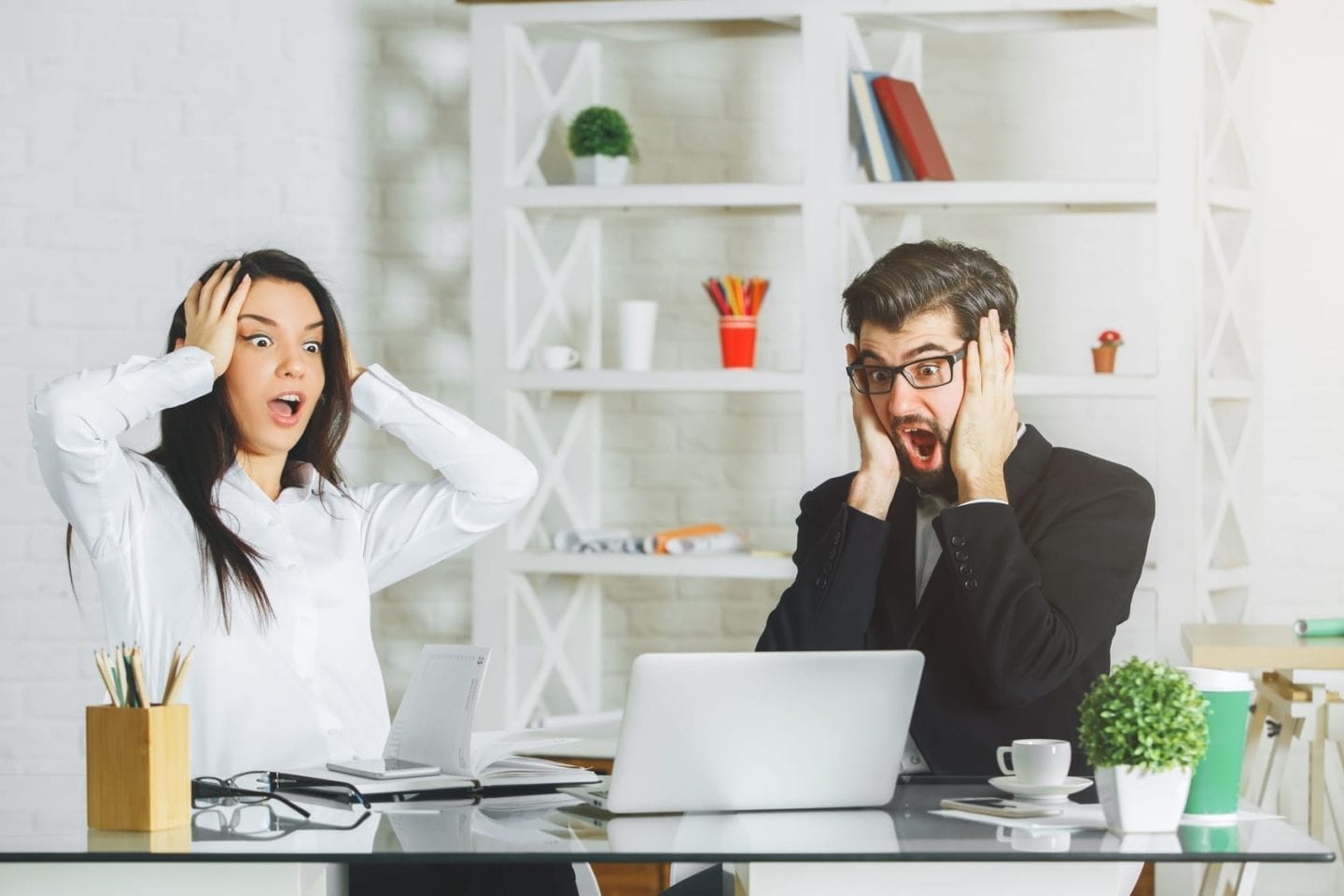 However:
National Business Capital is constantly flooded with success stories from businesses across the country that have used merchant cash advances to grow and expand in ways they previously never thought possible.

That's why the financing advisors at National Business Capital compiled a list of the 7 most common misconceptions of merchant cash advances to help shed light on these false beliefs.
1. "Merchant Cash Advance" is Just Another Name for "Payday Loan."
Woah, woah, woah. They are NOT!

First of all, merchant cash advances are not loans, but sales.

Although they're similar to loans in that money is repaid for money borrowed, with merchant cash advances, a business is selling a small portion of their future debit and credit sales, in exchange for a lump sum of cash given in advance.

Secondly, with no personal guarantees, no set insurance rates, and flexible and gradual payment terms, merchant cash advances from NBC are the farthest thing from payday loans you can get.

There is no monstrous sum waiting to be paid off at the end of each month. Instead, a small portion of your customers' credit and debit swipes automatically pay off the money owed in daily or weekly cycles.

Not only does this make it easier on businesses by not having to pay out of pocket, it also provides opportunities to grow and expand their businesses in ways that conventional loans simply cannot.

Ok, but why is NBC allowed to offer this, and not banks or other lenders?
There's gotta be a catch, right?
Nope! But glad you asked, because that's a nice segway into false belief #2:
2. Merchant Cash Advances Aren't Regulated, and That's Scary.
Well, you can rest easy, because this is simply not true. They are regulated at the state level by Uniform Commercial Codes, which vary from state to state.

These regulations are simply less strict than the federal laws that restrict banks and other traditional lenders from being able to offer MCAs, as well as business loans with reasonable terms.

This is a good thing.

Less regulation=better terms, and better options that tailor to the needs of clients, regardless of credit score and extensive financial history.

Which leads us to #3.
3. You Say "Merchant Cash Advance," I Hear "Legal Loan Sharking."
Right off the bat—still not a loan.

And there's definitely no sharks involved, especially when they're secured by a seasoned and trusted name like National Business Capital.

The inability to provide MCAs—or any business loans comparable to that of National Business Capital—has posed a serious threat to banking businesses across the US.

Banks have chosen to respond to this threat by perpetrating the negative stereotype of MCAs being the tool of choice for greedy loan sharks on the hunt for defenseless business owners.

This is ridiculous.
2 Quick Reasons Why:
1. If this were true, merchant cash advances wouldn't has become one of the top choices of funding for businesses of all sizes across the country.
2. While there are certainly a lot of scummy lenders out there, a well-established lender like National Business Capital knows that the success of the businesses they serve is directly proportional to their own.

Their very purpose is to help the companies they serve grow and thrive, which reflects in the terms of their MCAs.

Now, on to the next misconception:
4. The Terms Aren't Long Enough, and I Won't be Able to Pay on Time.
Oh, contraire.

Businesses who secure merchant cash advances through NBC not only turn a profit, but do so while using the extra capital for whatever they need to grow their business, including purchasing equipment, and covering cash flow issues when money gets tight.

With flexible loan terms and automatic payments taken either weekly or daily from customers—and not directly from a business itself—as long as your business is making credit and debit sales, the loan will pay itself off.
5. The Interest Rates are Too Damn High!
This is one of the most common misconceptions of merchant cash advances that the financing advisors at NBC want to correct.

The insurance rates of merchant cash advances should be designed to help with this specific issue.

While other lenders offer MCAs with flat rates that can be hard to pay off for businesses that face seasonal drops in sales and slow payments, the rate of interest for the most effective merchant cash advances fluctuates to match the sales of your business.

This means the less you make, the lower the payment. This flexibility exclusively offered by merchant cash advances is one of the main reasons why so many businesses are turning to NBC for merchant cash advances.
6. I Don't Qualify for Any Loans, and Merchant Cash Advances Won't be any Different.
Actually, you most likely qualify for both at NBC.

Don't sell yourself short!

NBC's merchant cash advances are known nationwide as having some of the easiest qualifications to meet, designed to accommodate to businesses of all sizes and financial status, regardless of credit score and extensive financial history.

After all, why shouldn't they? With MCAs, you're leveraging your customers' money, not your own.

If anything, this makes them similar to unsecured business loans, in that they require no leverage of personal or business assets.

And for what it's worth, most of the clients approved by NBC have been rejected by banks and other lenders on multiple occasions, no matter how successful or promising their business record may be.

So if a business loan is still what you're going for (and for many businesses, this may of course be the best option for their needs), applying through NBC or contacting their financing advisors for help in choosing the best financing option might be just what you're business has been looking for.
7. I Need Cash NOW. I Don't Have Time for Paperwork, and Shopping Around Lender to Lender.
Good!

Then an MCA from National Business Capital is the best option for you.

If you're looking for fast loans, the process of securing a merchant cash advance is one of the speediest and most simple processes available for business funding, in most cases getting businesses access to funds in as little as 24 hours.

And with help from NBC's financing advisors, businesses can save even more time and money by utilizing their services that do all the legwork for you.

Connected to over 75 lenders, the financing advisors at NBC are dedicated to finding you the best possible MCA, with the best possible terms that suit the needs of your business, and both prepare and minimize any paperwork requirements necessary.
Get Your Merchant Cash Advance
Does a merchant cash advance sound like the best option to you? Apply today!

If you have any questions, or are considering applying for a merchant cash advance, you can call one of NBC's expert financing advisors at (877) 482-3008, or start your approval process by filling out our 1-minute, 1-page application online.