When you own a small business, operating costs can be quite hefty—especially when your cash flow doesn't exactly sync up with your expenses. Payroll, the wages or salaries paid to your employees, can comprise a large part of these costs. If your small business can't pay employees on time, then payroll funding might be the answer.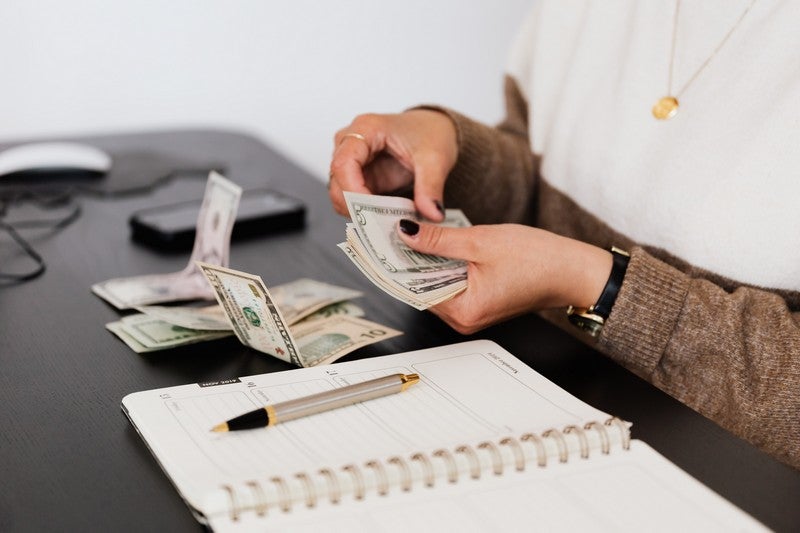 What Is Payroll Funding?
Payroll funding solutions allow you to pay your employees right away, even without cash on hand, by selling invoices or receivables to obtain them.
When you often receive delayed payments from customers or clients—especially due to the nature of your business or industry—paying employees can be difficult, especially with other business expenses to think about.
82% of small businesses fail due to cash flow issues. Rather than waiting to pay employees—and risking that they quit or stop working until they receive payment—you can cover payroll right away.
By eliminating cash flow issues, payroll funding can also be a helpful tool as you take steps to grow your business. With payroll up to date, you can start pursuing new, larger jobs that could help you take things to the next level.
How Does Payroll Funding Work?
When you're running low on working capital and payday rolls around, you need another way to pay employees.
Payroll funding solves that problem by utilizing your receivables and invoices to obtain cash. Instead of waiting around for customers or clients to make payments, you can capitalize on those invoices right away by selling them.
By selling the invoice, you can receive cash for up to 80% of the value of the invoice. Then, you can put it toward any costs your business is facing, including payroll, as well as other expenses.
When customers do pay their outstanding invoices, that money will be routed directly to the lender or financing company. However, your customers and clients won't be alerted that you're utilizing a factoring company.
Depending on your business, you may also qualify for other payroll funding solutions, which we'll delve into later.
What Are the Benefits of Payroll Funding?
Payroll funding allows business owners to quickly create liquidity for payroll expenses. Here are a few of the most notable benefits:
Instant liquidity
Streamlined cash flow
Ability to meet payroll expenses without cash on hand
Simple repayment process
Flexible contracts
Customers and vendors aren't alerted to the change in invoice ownership
Unpaid invoices are essentially cash locked in a cage. You can't do anything with them until they're paid unless you leverage a financing solution to unlock their value and transform them into cash today.
When payroll comes around, remember this solution if you encounter a challenge.
Industries That Can Benefit From Payroll Funding
Regardless of your industry, payroll funding can be a valuable lifeline. In a pinch, it gives business owners the extra cash they need to make payroll—regardless of cash on hand.
That being said, certain industries suffer from delayed invoice payments worse than others. In these businesses, it might make sense to utilize payroll funding on a more consistent basis.
Industry
Description
The Staffing Industry
The staffing industry is one of the most popular industries to utilize payroll funding as a growth tool, and for good reason.

Staffing companies generate revenue by successfully hiring employees in new roles. For this reason, they may spend weeks working on a placement before finding the right candidate. Payment might not come for another month or two after that—leaving the business strapped for cash. On the other hand, employees have already completed the work and deserve compensation.

Through payroll funding, staffing agencies can get the cash they need to pay employees right away and pave the way for growth.

Medical
For most medical practices, patient copayments make up only a small percentage of working capital. Instead, most revenue comes from insurance company payments. However, because of the way insurance companies make these payments, payouts are usually quite delayed.

Most insurance companies pay medical practices well after the visit to begin with, but other errors can cause these payouts to be delayed even further. Even a slight coding error might push payment off for a few weeks.

Payroll funding ensures that you can keep your practice moving forward instead of waiting on receivables.

Construction
While construction business owners have to lay out cash for the job, they're usually not compensated right away. Because of the ebbs and flows of the industry, most construction payments are delayed.

To continue taking on high-paying jobs, many construction companies utilize payroll funding. This allows them to keep employees satisfied while generating revenue.
Common Financing Options to Pay Your Employees
So, your business needs funding to meet payroll needs. What are your options?
There are a few payroll funding solutions that might work for your business:
Invoice Financing/Accounts Receivable Financing: By selling invoices or receivables, you can utilize their value to grow your business. As customers or clients pay you, they'll pay down your balance.
Small Business Loan: As the most straightforward option for your small business, you'll receive cash, which you'll pay back over a set term at a set rate.
Business Line of Credit: The most flexible option, business lines of credit give you a set amount of cash to draw from. You can take the full amount, or a small portion, and draw more as you need it. You'll only pay interest on what you take.
Revenue-Based Financing: Revenue-based financing offers liquidity in exchange for payment through future sales.
What Are the Eligibility Requirements of Payroll Financing?
The eligibility requirements for payroll financing will vary depending on the type of financing you're using. For example, lines of credit tend to have higher credit score requirements than revenue-based financing.
National Business Capital makes it easy to explore the options available to your business and select the one that makes the most sense. Here are our minimum qualifications:
1+ Year in Business
$500,000+ in Annual Revenue
580+ FICO
From there, we work with you to identify the best-fit solution for your opportunity or challenge.
How to Apply for Payroll Funding
Applying for payroll funding is as simple as filling out an application and waiting for a response. Finding the right lender for your business, though, is a bit more complicated.
Here are some recommended steps to take.
Research lenders and their qualifications
Find 5-10 top choices you could work with
Fill out applications with each lender
Wait for responses
Review approvals and limit your list to the top options
Negotiate terms
Finalize a contract
All of this takes time and effort. If you're looking for the fastest and most efficient way to compare financing options, consider working with a marketplace like National Business Capital.
Once you've completed our digital application, our Business Finance Advisors reach out to learn more about you, your business, and your circumstances. From there, we identify lenders that are most likely to return favorable offers, then advocate on behalf of your business to finely tune the terms to best suit your specific needs.
Learn Your Payroll Funding Options After a 1-Minute Application
When it comes to payroll funding for your business, you want to ensure you're receiving the best possible option on the table.
At National, we work within our marketplace of 75+ lenders to find you the best rates, terms and amounts. Before moving forward, we'll explain all of the options available within our marketplace, and help you select the one that best fits your business.
To get started, apply now!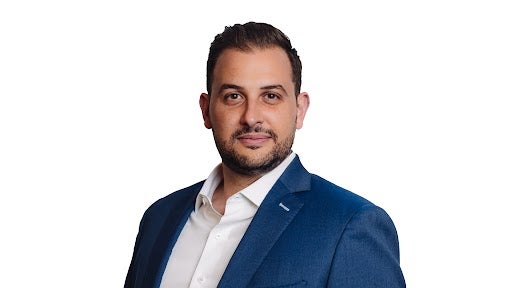 About the Author
Joseph Camberato
Joe Camberato is the CEO and Founder of National Business Capital. Beginning in 2007 out of a spare bedroom, Joe and his team have financed $2+ billion through more than 27,000 transactions for businesses nationwide. He's made it his calling to deliver the educational and financial resources businesses need to thrive.
Accelerate Your Success
Seize the opportunity to grow your business and gain access to the capital you need.