Wondering if it's possible to get both a PPP loan and small business loan at the same time?
The answer is yes, you can! Securing both forms of financing is a viable option, and won't  prevent you from receiving forgiveness.
Although PPP loans come with restrictions (mainly related to spending), securing additional financing from private lenders isn't one of them. In fact, some finance experts may even recommend it. Having both a PPP loan and a small business loan can give you an edge over your competition since you'll have cash to cover both operating expenses and growth.
Right now, it's more important than ever for businesses to be well-capitalized and utilize all available financing options. This guide goes over everything you'll need to know about securing a ppp loan and small business loan – and why having both might be your ticket to long-term growth (even during a downturn).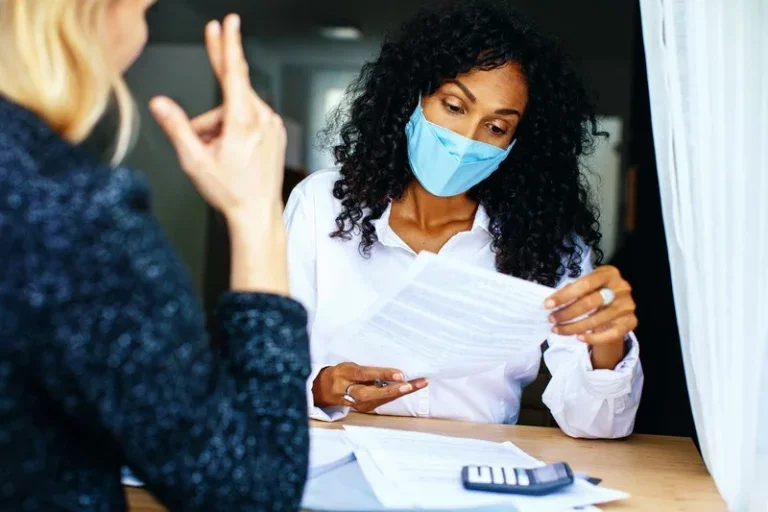 PPP Loan Round 2: There's Still Time to Apply (For Now)
As of this writing, the second round of Paycheck Protection Program (PPP) funding is still available, and will be until March 31st, 2021. Even after this date passes, it may still be possible to secure PPP funds for another 6 months. However, be sure to contact your local bank or PPP lender about this time window.
The second round of PPP funds is available to small businesses that didn't receive loans in early 2020. It's also open to those that did receive funding and need additional cash to cover expenses. Businesses that received funding during the first round may also be eligible for a second draw if they can show they've:
Used up all their PPP funds from the first round
Showed revenue losses of 25% or more in any quarter in 2020, compared to the same quarter in 2019
Have less than 300 employees
Businesses looking to secure a PPP loan round 2 will be relieved to know that there are now more qualifying expenses. Now, businesses can spend PPP funding on payroll, utilities, rent, mortgage payments, debt payments, costs of property damage, supplier costs, protection equipment, and even some operational expenses like cloud computing.
If you spend at least 60% of your PPP loan round 2 funds on payroll, and the remaining 40% on other qualifying expenses, you'll qualify for PPP loan forgiveness.
You can read more about the second round of PPP funding along with how your business could qualify for funds here.
You Can Get Business Financing & Still Qualify For PPP Forgiveness
PPP money can be a major source of relief for small businesses struggling during the Covid-19 pandemic. You can use PPP funds to keep your staff employed, pay bills, and maintain enough cash flow to keep your business afloat. Because it's fully forgivable, it could be just what you need to keep your business moving.
However, if you're looking to expand operations or adapt your business to the changing landscape of a post-Covid-19 economy, PPP loans won't be enough. Because of the spending restrictions, this funding won't help you gain momentum to outpace the competition.
To capitalize on PPP loan forgiveness, you won't be able to spend your funds on anything other than qualifying expenses. This can be limiting—you'll be able to maintain normal operations, but won't be able to grow your business in the way you intend.
That's where additional small business financing can help. Obtaining both a PPP loan and small business loan can give you the resources and freedom you need to grow your business.
The best part? There are no restrictions on PPP loans that prohibit a business owner from getting other types of financing. This means you can have the best of both worlds—fully forgivable funding and financing to drive your growth.
Why You Need A Small Business Loan Beyond the PPP Loan
When the dust settles and the world returns to a relatively normal place, where do you want your business to be? If you want to move ahead of the competition, then waiting may not be the right move.
To ensure your business reaches the next level before the competition begins gaining momentum, the best strategy is to take out both a PPP loan and small business loan.
You can use your PPP funds for their intended use: to meet payroll expenses and other qualifying expenses. Beyond that, additional financing can cover the costs of adapting, expanding, and preparing for a new tidal wave of business once markets return to normal.
Additional financing can come in the form of a line of credit or small business loan. Both of these financing options allow you to invest in whatever channels you need to take your business to the next level.
This could include any of the ways that financing accelerates your business growth, like:
Marketing campaigns
Hiring new employees
Purchasing additional inventory
Optimizing operations
Investing in new business processes
Introducing new technology
Acquiring new equipment
And more.
Why You Should Get Back to Growing Now
As people are vaccinated, the government is lifting COVID-19 restrictions and businesses are returning to normal. The economy is recovering, slowly but surely, and is on track to reach a point of growth once again.
Investing in your business now will allow you to take full advantage of new opportunities once the economy rebounds. This is especially important if your industry has gone through pivotal changes as a result of the pandemic.
For example, many consumers that switched to eCommerce during lockdowns are likely to continue offering online shopping, even as retail stores reopen. After all, for many local stores, this has introduced a new revenue stream that may only grow, even as people return to stores. Even during the shutdown, businesses have doubled down on automation.
If you're not taking the initiative to adapt to changing industry trends, you're going to fall behind your competitors. Small business financing can provide you with the money you need to adjust, grow, and be prepared for the new opportunities that will soon be available.
Utilizing different sources of financing can also help you juggle ever-changing expenses. For day-to-day operating expenses like payroll and rent, you can use PPP funding. On the other hand, a small business loan can help you pursue new avenues for revenue growth. It can also help you optimize internal operations to ensure you can beat the competition.
Get the Right Additional Pandemic Financing For Your Business
The smartest business owners are using all the funding sources available to them in order to get a head start once the economy rebounds.
By taking advantage of both a PPP loan and small business loan, you'll reap the benefit of having extra cash to cover all your expenses as you build momentum.
Although we're not facilitating the second round of PPP loans, we're committed to helping you  find the best financing options within our marketplace.
Whether you're looking to invest in marketing, expand operations, or find new ways of boosting revenue, we make sure you have the financing you need to take your business to the next level.
Talk to one of our expert Business Financing Advisors about how tailored financing solutions can boost your business. Applying takes less than one minute, and we're here to help understand your opportunity and explain what financing options will work best!
Apply now to get started!