Switching between communication apps wastes up to an hour of productive time per employee every day, and some employees bounce between as many as 10 different apps every hour! For the average professional, email alone occupies 28 percent of the work day, about 2.6 hours. If you do the math for the number of staff members in your business, you're sure to discover you're losing an astronomical amount of time to unproductive email management.
A unified small business email solution streamlines communications between you, your employees and your customers. Yahoo Small Business provides a platform that can be used in the office and on the go through an online portal or the email app of your choice. It's easy to set up and start receiving alerts, answering messages and getting project updates all in one place.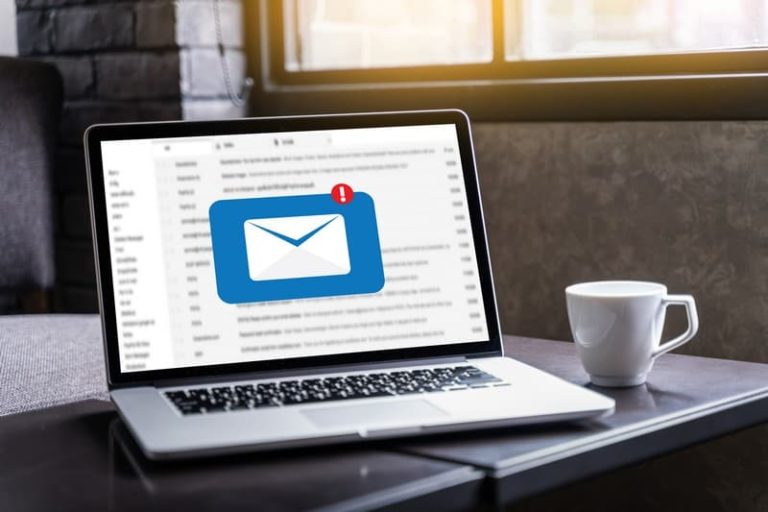 What is Yahoo Small Business Email Hosting?
As part of the Yahoo Small Business suite of tools, Yahoo Small Business email is available as a standalone solution or for use with other services like web hosting, domain hosting and online stores. Using your Yahoo ID, you can create up to 100 email addresses, also called aliases, each with 1 TB of storage for messages and attachments.
Each email address can be configured for POP or IMAP access from a third-party app during the Yahoo Small Business email setup process so that you and your employees can access messages using the devices of your choice. This makes communication a breeze even if your business has a large remote or mobile workforce. And if you're concerned about security, you can monitor access data, including location, to determine if unauthorized users have attempted to log into an account.
Email Pricing
Yahoo has several options built just for small businesses, priced based on the number of mailboxes you needs:
1 mailbox: starting at $3.19/month
5 mailboxes: starting at $1.59/month per inbox
10 mailboxes: stating at $1.19/month per inbox
For 20 or more mailboxes, Yahoo can provide a customized bulk quote.
Why You Need Business Email Hosting
If personal email accounts are free, why bother paying for a business solution?
It gives your messages a more professional look
It's easy for customers to remember an address associated with your domain
It increases brand visibility and recognition
Personalized addresses ensure messages get to the right person or department
You can integrate it with other business apps for easier access
Plus, when your email is part of a suite of tools like Yahoo Small Business, you get far more functionality from one platform than is available with a standard email address.
Configuring Your Yahoo Small Business Email Account
It doesn't take long to get your Yahoo Small Business email settings in order and access the benefits of a business account. To get started, pick the plan with the right number of inboxes for you and your team, and sign up for Yahoo's small business services. Visit the My Services page and choose the "Email" option to create your first inbox. You can add more users later in the Email Users section.
As a security precaution, Yahoo requires users to create an app password for third-party logins. This password is separate from your email account password and must be entered when configuring IMAP or Yahoo Small Business POP settings. To get one, head over to your Account Info page and click on "Manage App Passwords." Choose your preferred email app, and click the "Generate" button. If you want to use multiple apps, you'll need a different password for each one.
POP and IMAP access configuration is the same for all third-party apps. When configuring an account with IMAP access, use these settings:
Incoming server: imap.mail.yahoo.com, port 993 using SSL
Outgoing server: smtp.bizmail.yahoo.com, port 465 using SSL and authentication
If your app uses POP, set it up this way:
Incoming server: pop.bizmail.yahoo.com, port 995 using SSL
Outgoing server: smtp.bizmail.yahoo.com, port 465 using SSL and authentication
When setup is complete, you can start getting alerts for your Yahoo Small Business email account through the same app you use to access other email. You'll spend a lot less time switching between communication channels, so you and your team can start reclaiming lost hours and get more real work done every day.
Support Growth with Small Business Productivity Tools
Want to be even more productive in your small business? Pair your Yahoo Small Business email solution with other tools for better, easier communication. Professional phone answering services provide an "always on" channel for customer service by ensuring there's a person on the other end of the line whenever customers call.
To find out how this and other business services can transform the way you stay connected with customers, get in touch with a specialist at National Business Capital and Services. With a dedicated team of advisors available for support whenever you need it, National can help you boost productivity and stay focused on the work that really matters.
With 24/7 support from a staff of expert advisors, National is ready to get you on track so that you can focus on running your business.
Call (877) 482-3008 for a free consultation, or fill out a 1-minute application online to get the funds you need to start financing your growth, and decreasing costs in as little as 24 hours.