Americans have been feeling the effects of inflation for the past several months – and now heating costs are the latest to draw attention. Propane prices are the highest they've been in years and have already outpaced pre-pandemic levels.
In October 2021, a gallon of propane at the Mont Belvieu trading hub in Texas cost about $1.41 – an uptick of 3 times as much compared to the past two years. In fact, it's the first time since 2014 that the price of propane is higher than $1.
And it's not just propane prices that are rising. Heating costs across the board are on an upswing, including gasoline, crude oil, and natural gas.
It's now widely expected that Americans will be paying more to heat their homes and run their businesses this winter – further adding to rising inflation concerns.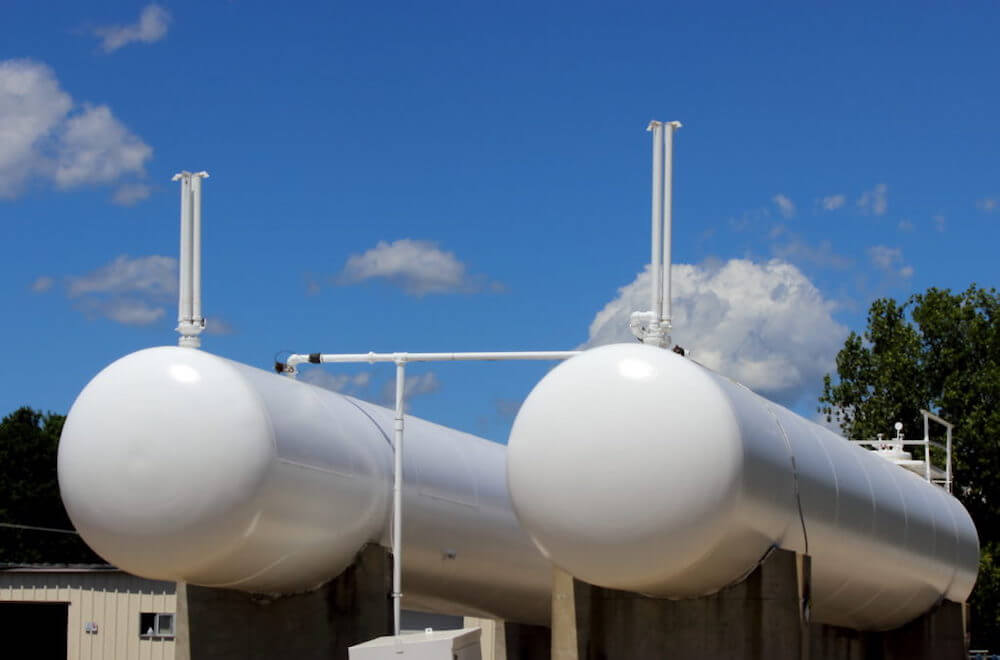 What's Behind Rising Propane Prices?
The U.S. has been the world's top exporter of propane for nearly a decade. When the 2020 Covid-19 pandemic hit and forced widespread travel disruptions and fewer cars on the road, domestic demand and production levels dropped.
This effect was short-lived as propane demand from overseas quickly picked up. Afterall, people still needed to power their homes and many international factories continued to rely on the energy source. Producers exported accordingly.
In September 2020, U.S. propane inventories hit a record high. However, nearly a year later, production flatlined. Many point to surging consumer demand depleting these reserves faster than expected, with production not in a place to keep up.
Lower domestic fuel inventories have resulted in propane stockpiles falling 19% below what is typical for this time of year.
Some argue that firms could have quickly ramped up production levels once a drop in supply was impending. However, industry experts maintain that this would have gone against the strategies of oil and gas company executives who have been aiming to generate larger returns following years of mediocre performance.
About 5% of all American households are heated with propane. And unlike natural gas or electricity, whose prices are heavily regulated – propane prices are free to drop and rise in accordance with the market.
This creates a scenario where Americans may face stark increases in heating prices not seen in years – which could climb even higher depending on how cold the upcoming winter is.
According to the Energy Information Administration, even if this winter is 10% warmer than forecasts predict, Americans who heat their homes with propane should expect a 29% price increase. The agency's expected scenario sees buyers paying 54% more this winter compared to the past few years. And if this winter is 10% colder than forecasted, bills could double.
Americans in the Midwest and Northeast are expected to be hit the hardest from increasing propane prices – since the majority of propane-fueled homes lie in these regions.
Propane Prices in 2022
Consumers and businesses should take measures now to account for rising propane prices this winter. Some suppliers have begun offering budget payment plans and early fill-ups. This can be a great way to avoid potential price spikes and future availability issues.
Unfortunately, there's been little enthusiasm for these types of programs as of yet. Possibly due to the toll inflation is already taking on consumer budgets.
It's likely that some consumers will simply be stuck having to throw on warmer sweaters and lower their thermostats to save on energy costs. Low-income households and those sensitive to rising costs are most at risk of not being able to access adequate heating.
Washington has taken note of the rising costs of energy. Senators have been urging the White House to provide relief – especially to low-income households that are at greater risk. Many are asking the Biden administration to provide extra funding to the Low Income Home Energy Assistance Program to help the poor pay their energy bills.
Rising Propane Prices and Inflation
Rising propane prices are another symptom of widespread levels of inflation not seen in decades. Whether surging energy costs will propel Washington or the Federal Reserve to take more drastic action remains unclear.
Federal Reserve officials have maintained that surging consumer prices largely reflect pandemic-related supply disruptions that should dissipate in the new year. However, some experts disagree with this stance and believe that inflation will be more permanent. As of now, it appears that prices won't be leveling any time soon.
In the recent November meeting, Federal Reserve officials have assured that they would be willing to tighten policy ahead of schedule should prices keep rising. As of now, that timeline remains unclear.
Although loose monetary policy has expedited rising costs, it's also contributed to some of the lowest interest rates seen in years.
Consumers and businesses have been able to leverage some of the best terms on mortgages, loans, lines of credit, and more. Easy lending is particularly helpful for small businesses, many of whom are having to navigate post-pandemic challenges such as supply shortages and labor scarcities.
If you're wondering whether financing would benefit your business, make sure to turn to the professionals at National. Our Business Financing Advisors can help you navigate the ins and outs of finding the right lending solution for your needs. Learn more here.