In Louisiana, rescue efforts are currently underway to help the residents impacted by Hurricane Ida. The Category 4 hurricane ripped across the Louisiana coast on Sunday, bringing with it winds up to 150 mph.
The storm has since moved to Mississippi and quieted to a tropical depression, with winds up to 30 mph. However, the National Weather Service warned that the storm still carries the threat of heavy rainfall and flooding.
Over one million homes and businesses in Louisiana are left without power, and at least two people have died. Officials said it could take weeks for power to be restored.
Individuals who evacuated have been asked not to return due to downed power lines and impassable roads. Residents that stayed will have to deal with temperatures as high as 103 degrees and no access to power.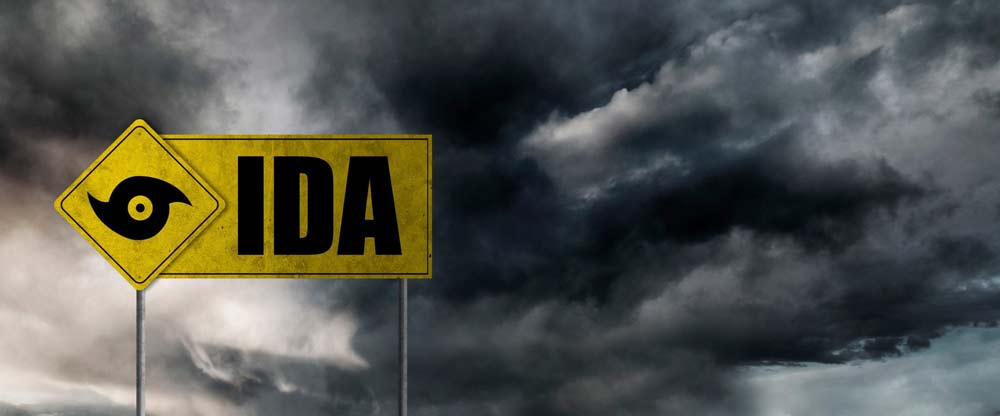 Impassable roadways make it challenging to send help
The storm has made it difficult for rescuers to help stranded residents due to downed power lines and impassable roadways. Heavy rains caused Highway 26 to collapse, killing at least two people and injuring 10 others.
Highway 26 is the main roadway between Mississippi and Louisiana, with an average of between 3,100 and 5,700 vehicles crossing the two-lane highway a day.
When the highway collapsed, it created a hole about 50 feet in length and 20 feet deep. Seven vehicles drove into the hole, most likely because they couldn't see that the road had collapsed in front of them. Troopers are working to clear the roadways, but the Lousiana State Police said, "The full extent of the damage is yet to be seen."
In addition, many experts worry that Hurricane Ida will worsen the spread of COVID-19 across the Gulf Coast. Only about one-third of the population is vaccinated, while cases are at an all-time high. Crowded shelters and overrun hospitals put under-vaccinated communities at increased risk for spreading the virus.
What affected Louisiana residents can do
Help is on the way to stranded Louisiana residents, though it will take time. Gov. John Bel Edwards said at least 671 people had been rescued from the floodwaters.
So far, the state has deployed thousands of people to assist with search and rescue efforts. The U.S. Coast Guard and the National Coast Guard have also sent emergency and first responder teams to help the hardest-hit areas.
And President Biden recently approved Louisiana's request for a major disaster declaration. That means residents and business owners who sustained losses due to the hurricane can apply online for assistance.
There are a few different ways Louisiana residents can apply for disaster relief:
Find short-term housing: Emergency housing is available through the American Red Cross. Check this map to find resources in your area. You can also text "SHELTER" along with your area code to 4FEMA (43362).
Apply for federal assistance: The Individual Assistance (IA) Program is offered through FEMA and provides financial assistance to individuals and families. The maximum grant value per household is $33,000, and you can apply at DisasterAssistance.gov.
Apply for an SBA disaster assistance loan: The SBA provides disaster relief loans to individuals and businesses negatively impacted by Hurricane Ida. Eligible renters and homeowners could receive up to $40,000 for clothing and personal property. Homeowners could receive up to $200,000 to make repairs to their primary residence. You can apply online at the SBA's website.