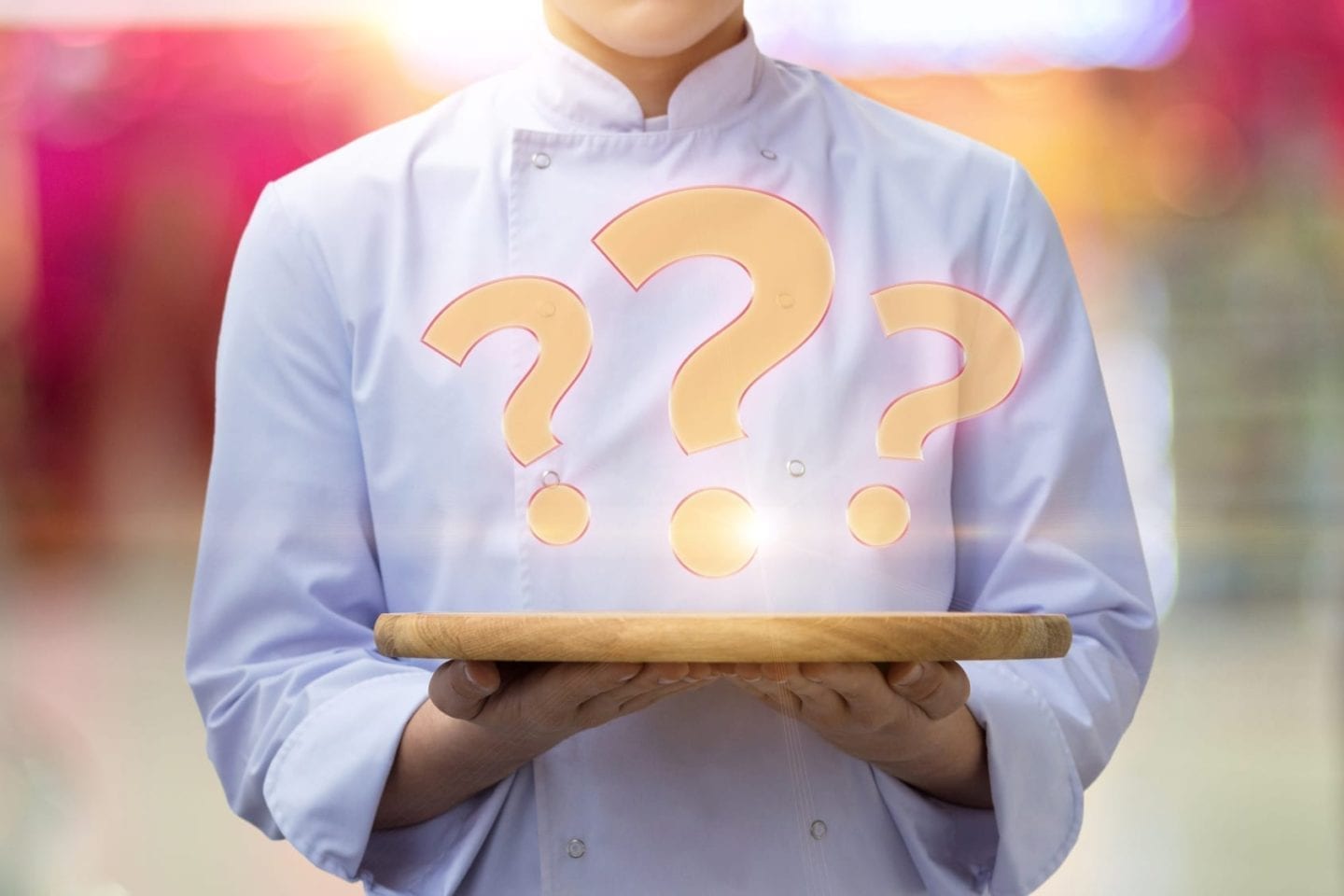 For many restaurant owners, short-term restaurant business loans provide fast access to the capital they need to accelerate the growth of their business, but they're not a blanket solution for every business. Some growth plans take time outside of the repayment period of short-term loans, which calls for another type of solution – long-term restaurant loans.
By extending the repayment period, you can take on more significant investments in your growth.
Purchase, Expand, or Remortgage Commercial Real Estate
Open a Franchise Location
Start a New Business
Make Ongoing, Unexpected Purchases
Let's explore restaurant long-term financing options for restaurants and how to know if it's the right resource for growing your business.
Pros and Cons of Long-Term Restaurant Business Loans
From the cuisine to the location, every restaurant is different. Let's explore the pros and cons of long-term financing for restaurants, so you can make an educated decision for the future of your business.
Type
Description
Pros

Lump sum of capital to invest in your business
Static monthly payments (if fixed rate)
High funding amounts
Extended repayment schedule
Lower interest rates

Cons

Intensive eligibility requirements (high credit score, lengthy time in business, etc.)
May require collateral
Prolonged application process
Extended repayment can increase how much interest you pay
Long-term restaurant financing is best for opportunities and expenses that don't drive short-term revenue; They're better used for longer, more significant investments in your growth.
For example, you would leverage long-term financing for an aggressive expansion of your restaurant, like purchasing a neighboring property to expand or buying an entirely new restaurant altogether. You wouldn't leverage a short-term loan for this situation because you likely won't see a return on your investment until a year or so from the start date of your loan.
Best Long-Term Restaurant Business Loans Options
The Business Finance Advisors at National Business Capital suggest securing restaurant business loans that offer larger amounts and longer terms to accomplish these sorts of goals. Here are a few long-term restaurant business loans offered by National that restaurant owners nationwide are using to grow and expand their businesses:
Type
Description
Commercial Mortgage Loans
With loan amounts ranging from $500,000—$10 million, and term lengths ranging between 15-25 years, these restaurant business loans are specialized to help purchase, expand, and remortgage new and existing restaurants. With low rates, and the ability to release equity, National Business Capital's financing advisors are helping restaurant owners reclaim ownership of existing establishments, as well as purchase new locations.
Franchise Financing
McDonald's, Dunkin Donuts, Taco Bell, and Subway are just a few examples of the many restaurant franchises National Business Capital has helped purchase new or additional locations.

With competitive loan terms and fast access to funding, franchises across the country are turning to National Business Capital for these specialized restaurant business loans. Opportunities for the growth and expansion of a franchise can be fleeting – franchise financing through National ensures fast funding to take immediate advantage of good fortune.

Business Lines of Credit
Although not technically a restaurant business loan, business lines of credit are great for immediate access to cash on hand for unexpected purchases.

Business lines of credit are incredibly popular financing options, as they help their restaurants prepare for Spring by granting the ability to take immediate action for any circumstance. When faced with an unexpected challenge, or an exciting opportunity for growth, business lines of credit grant access to capital as needed and only require payment for what you use.
Who Needs Long-Term Restaurant Business Loans?
Restaurant entrepreneurs that are looking to make significant investments in their business that won't see an immediate ROI should explore long-term financing options. If it's an expense that doesn't drive short-term revenue, then it's usually better to leverage long-term financing.
Short-term financing, on the other hand, is better suited for expenses and opportunities where the business will see a return on its investment within the repayment period or shortly after. This can include launching targeted marketing campaigns, capitalizing on bulk inventory discounts, and building out a delivery service, among many others.
However, not every growth plan can fit within that time frame. Some opportunities, like expanding your restaurant or opening a new location, will take time to develop and generate revenue. Short-term financing would fall short in this scenario, but long-term financing for restaurants gives you enough time to get everything up and running before the final payment comes due.
Long-term business loans are also great for purchasing expensive equipment. Whether through a term loan, SBA loan, or equipment financing, it's an advantageous way to break down a sizable purchase into a more manageable schedule. Plus, it preserves cash flow and can qualify you for potential tax deductions, like Section 179, which allows you to reduce your liability come tax season.
How to Get Long-Term Restaurant Financing
You can secure long-term restaurant loans from banks, credit unions, non-bank lenders, and marketplaces, which combine multiple non-bank lenders into one centralized platform.
Banks and credit unions come with low-interest rates but intensive eligibility requirements and lengthy underwriting processes. It can take anywhere from 60-90 days (potentially longer) to move from application to approval with this type of lender.
Non-bank lenders, on the other hand, are the opposite. They're characterized by fast funding times, less restrictive qualifications, and higher interest rates. It's worthwhile to explore both types of lenders to ensure you're getting the best deal.
Here's what you'll need before you start applying with lenders:
An understanding of how much you need to accomplish your goals
Information about your time in business, annual revenue, and credit score
A timeline of which your business can successfully pay off outstanding debt
Detailed plans of how you intend to invest the funds in your business
Once you have this information ready, you can start filling out applications and applying with lenders. But remember — you'll need to apply with more than one of each lender type. The process takes time and effort, but you can streamline your search by working with a trusted marketplace.
Quick Tip to Keep in Mind
Many restaurant owners who contact National Business Capital are convinced that they require long-term financing options for short-term business needs. In some cases, these truly are the perfect business financing options. In others, National's financing advisors suggest exploring the large variety of other financing options they have to offer, which may have terms that better fit their business needs.
Committing to repayment terms that span many years may restrict restaurants from being able to overcome future challenges and take advantage of opportunities for growth down the road. With help from National's financing advisors, many restaurant business owners secure restaurant long-term financing options that they previously weren't aware of, including equipment loans and merchant cash advances, and wind up saving thousands of dollars per year as a result.
Are Long-Term Restaurant Business Loans Right for You?
Most entrepreneurs don't have an abundance of liquid capital, so they'll put their plans on the shelf and hope that – one day – they're in a position to grow as they've planned. Long term restaurant loans are a way to set your plans into motion and, more importantly, achieve a new level of business success.
Are they right for you? Let's explore. Do you:
Want to invest in your business?
Have a growth plan but not the capital to start it?
Have a project that won't yield a return within 18 months?
Have an expense that won't drive short-term revenue?
Need a longer repayment period to pay off your debt?
If so, then long-term restaurant business loans could help you accomplish your goals, but only if you work with the right lender. You'll need terms that fit your business and where it's headed, not terms that restrict your ability to invest in your business and grow. At National, our expert team can match you with multiple options within our 75+ lender marketplace, all while advising you on which option could work for the long-term strategy of your business.
Complete our digital application today and take the first step toward growing to greatness.