Many people across the country — and from all demographic categories and walks of life — dream of being at the helm of their very own restaurant; either as an active part of the team, or as a more hands-off investor who stays in the background and delegates accordingly.   
However, starting from ground zero with no clout with suppliers, no brand visibility, and no ready-to-roll supply chain infrastructure and marketing materials can be daunting — and certainly risky as well. That's where restaurant franchising enters the picture!
If you're interested in becoming a restaurant chain franchisee, then here are 5 rules of franchise financing that you need to know: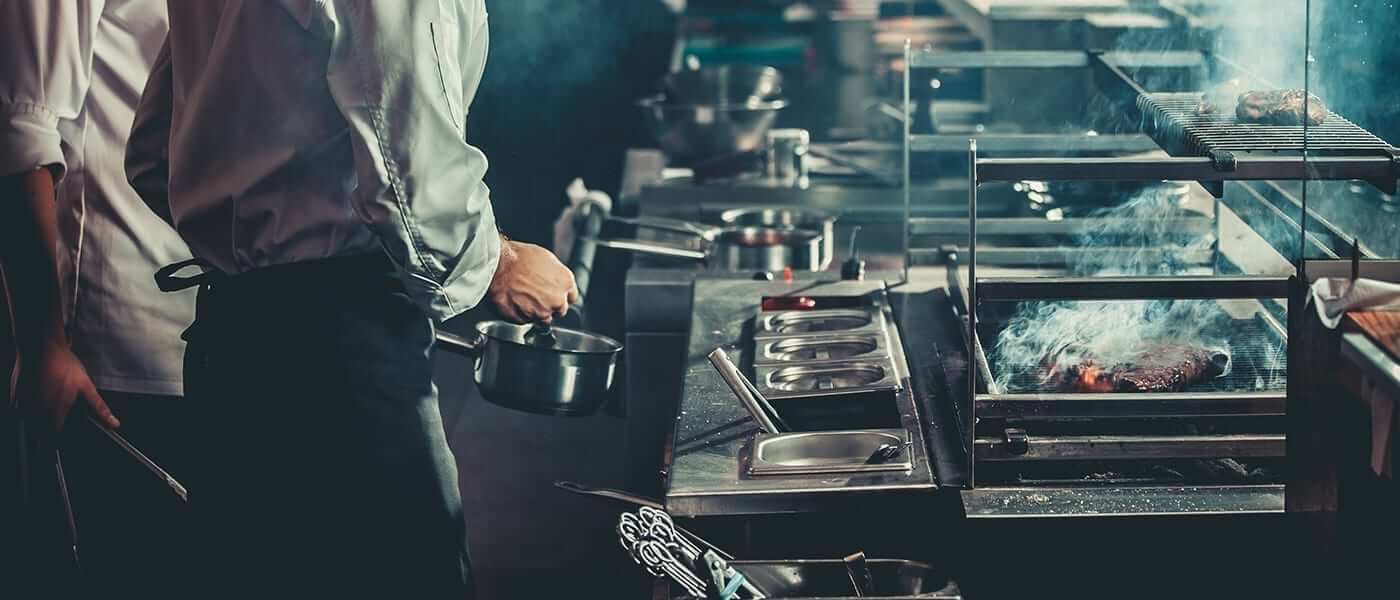 Franchise Financing Rule #1: Don't Assume the Timeline
Some lenders promise "quick franchise financing" — but end up taking months to seal the deal. Don't get trapped by marketing hype. Ensure that you know how long it's going to take to go from "congratulations, you're approved!" to "here's your cash."
Franchise Financing Rule #2: Don't Underestimate How Much You'll Need
There's more to owning a franchise than paying the initial licensing fees. There's overhead (rent, utilities, security, insurance, etc.), staffing costs, and more. Analyze your short, medium and long-term spending requirements, and align your franchise financing strategy accordingly.
Franchise Financing Rule #3: Explore All of Your Options
Just as banks aren't the only — and often, not the best — options for getting a residential mortgage or personal loan, they shouldn't be your only source for franchise financing. Explore the alternative lending marketplace, where you'll find lenders willing to lean forward and support your franchise goals vs. make you jump through hoop after hoop.
Franchise Financing Rule #4: Beware of ROBS
Rollovers as Business Startups (ROBS) are often touted as smart options for franchise financing, since it lets borrowers pull funds from their registered retirement accounts (401(k), traditional IRA, etc.).
What's the downside of this? Well, as warned by Franchise Times Magazine, the Internal Revenue Service is taking a much closer look at ROBS, and has declared them a "questionable" borrowing tactic that could result in "adverse tax consequences." In other words: if you head down this road, you could be slapped with an IRS bill for tens or hundreds of thousands of dollars in back taxes and fines.
Plus, working with a ROBS consultant to navigate the complex maze isn't cheap. You can expect to pay $5,000-$10,000 in fees by the time everything is done. That's money that could be put back into your franchise vs. a consultant's coffers.
Franchise Financing Rule #5: Crowdfunding? Don't Count on It
While there are a few notable crowdfunding success stories, the chances of raising enough capital for purchasing a franchise are virtually non-existent.
Basically, aside from family and friends who may feel a sense of obligation to contribute to a campaign, there is no compelling reason for members of the general public to subsidize your (or anyone else's) dream of restaurant franchise ownership. It's nothing personal. It's just reality.
With this being said, you can certainly launch a crowdfunding campaign and hope to catch lightning in a bottle; after all, anything is possible. But do yourself a profound service by focusing your attention, efforts and resources on obtaining franchise funding from a legitimate lending firm. You'll be glad you did.
Franchise Financing Rule #6: Expect Unexpected Expenses in Business
Franchisors are required to communicate the cost of entering into a franchise agreement, including the initial franchise fee and any ongoing royalties or fees you'll be expected to pay. Some franchisors may provide financial help at the outset; others expect franchisees to foot the bill for just about everything. You should plan to cover common business expenses like:
Commercial real estate

Licensing and insurance

Equipment

Marketing

Inventory
Regardless of estimated startup costs, however, you need to plan for additional expenses. It can take up to a year for a franchise to become profitable, so it's a good idea to have at least six months' worth of operating expenses in reserve, along with enough money to cover your personal expenses for that first year.
During your tenure as a franchisee, you may have to travel for training or conferences. The franchisor won't cover airfare and accommodations for these trips, so be sure to work the cost into your budget. You may also need to adjust your spending plan to accommodate changes in cash flow due to equipment failure, employee turnover, closures due to adverse weather and changes in consumer spending habits.
Learn More About Restaurant Franchising
Even though you're starting up a location under the banner of a well-known brand, franchising can still be a challenge. You need experience in business, sales and customer service to make your location a success. Books need to be kept balanced, payroll must be managed and inventory has to stay stocked. The franchisor will provide a measure of guidance as you get underway, but it's ultimately up to you to ensure the business stays operational, turns a profit and meets all the requirements of the franchise agreement. 
Franchise financing can provide the working capital you need to cover the unique expenses associated with running a franchise location. To learn how to make the most of this kind of funding, talk with the business financing advisors at National Business Capital and Services. Drawing on years of experience working with franchisees, the team at National can guide you through the lending process and suggest other helpful services to support you growing business.
Empower your ownership dreams to take flight — contact the National Business Capital team today. We proudly support restaurant franchisees across the country and you can apply for a loan with our two minute application today!
If you've been turned down by banks before when trying to get restaurant franchise funding, you're not alone! Because banks only approve 10-20% of the loan applications they receive, it can be difficult to get the funding to make your dreams come true. If you're still looking for funding, you should first download our free eBook "How to Get Business Funding When Banks Say 'No'" to learn why banks deny loans and which options you still have available.