Restaurants have an uphill battle to secure business funding from banking institutions, especially if they have a challenged credit score. With so many obstacles standing in the way, restaurant loans for bad credit borrowers can seem nothing short of impossible to get your hands on.
Some lenders think that credit score is the sole defining factor for qualification, but there are many other organizations that think differently. Instead of a credit score requirement, they weigh a business's profitability and experience to determine eligibility, allowing borrowers of all credit profiles to reach an approval that allows them to grow toward their full potential.
Restaurant loans for bad credit exist, and you can take advantage of them. Continue reading for everything you need to know about financing equipment with bad credit.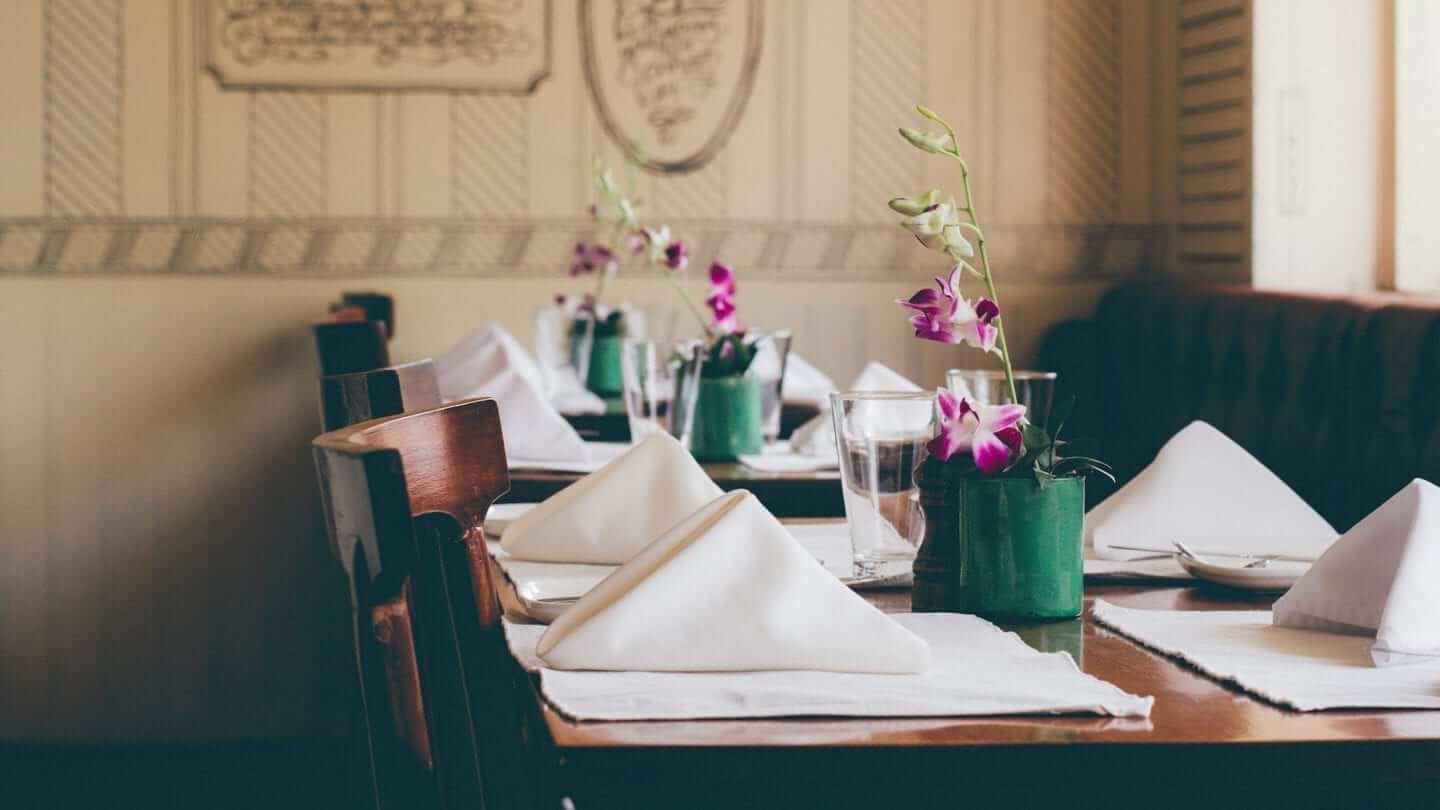 Understanding Bad Credit
Credit scores fall on a spectrum, with higher scores indicating responsible borrowing and lower scores reflecting a challenged history. A "bad" credit score falls in the "poor" category (629 to 300) and affects the borrower's ability to access credit.
Strong credit scores are the result of timely, consistent payments on credit accounts and responsible management of borrowed funds. Those with the highest credit limit the number of credit accounts they open and always ensure they pay vendors and suppliers on time.
On the other hand, challenged credit scores reflect a borrower's mismanagement of their credit in some form. They may have missed payments, had invoices sent to collections, or defaulted on a previous loan, which has resulted in their lowered credit score.
Regardless of your current score, understand that your credit isn't static. It's a dynamic number that changes as you do business; Although it won't change instantly, you can improve your credit score through consistent effort and responsible management.
Pros and Cons of Taking Restaurant Loans with Bad Credit
Let's explore the pros and cons of leveraging a bad credit restaurant loan solution in your business.
Pros
Cons

Ability to access capital despite challenged credit
Expedited approvals and funding times
Opportunity to build credit through timely repayment

Higher interest rates
Increased potential for fees
May come with lower funding amounts
The most prominent benefit of bad credit equipment loans is the ability to reach an approval despite a lower credit score. Higher interest rates and fees may startle you initially, but if the opportunity makes sense for your business, the cost of capital becomes negligible, especially when the equipment will drive revenue to offset the interest payments.
What Businesses Need Restaurant Loans With No Minimum FICO Score
Every restaurant is unique, but managing credit is a responsibility that all business owners must handle. Here are a few of the types of businesses that can benefit from restaurant loans without minimum credit score requirements.
Diner
Cafe
Bistro
Food truck
Bar
Pizza parlor
Fine dining establishment
Steakhouse
Pop-up restaurant
Fast food
Casual dining restaurant
Any restaurant with a challenge or opportunity to grow can leverage bad credit business loans to reach its full potential. As long as you meet the relevant time in business and annual revenue qualifications, you can reach an approval that aligns with your business goals.
Types of Restaurant Loans with NO Minimum FICO Requirements
There are a few different financing options to choose from. Let's explore the qualifications of each one.
Each of the above solutions focuses on your business's profitability and experience rather than credit history. If you have challenged credit, it's worthwhile to explore each one of them to see if they'll work for your bottom line.
Why The Bank Says No
Banks can be hesitant (to put it mildly) to invest in a field that they don't understand –– or fear won't offer them significant returns. This is especially true if you've got bad credit. But don't fret.
To understand why you may need to pursue other options than the bank, it's beneficial to understand why they often decline restaurateurs in the first place.
For one, most banks consider the restaurant industry too risky to give loans to in the first place, even though this is a substantial misconception on their part.
Furthermore, banks are hamstrung by the fact that they place inordinate value on a loanee's credit. While banks are fixated on the past, we're focused on what you and your restaurant can achieve.
Which Restaurant Loan Option Works Best for You?
What might work best for you and your business depends on many factors. When applying for a loan, you need to take everything about your restaurant into account.
Your credit score is only one of a number of considerations an alternative lender will inquire about when you contact them, so it's important that you understand the pros and cons of your situation.
Knowing where you're at as a business owner and what you need to achieve your goals is an imperative step in landing a restaurant loan for bad credit that works for you.
Find Alternative Lenders to Get Restaurant Loans with Bad Credit
The restaurant business can be a stressful enterprise, but struggling without the capital you need to improve your restaurant won't lead to long-term success.
Fortunately, there are alternative lenders who will help you finance your dream. Remember: you took a risk to follow your dream –– and your ideal lender should be willing to put their faith in you because of it.
If you want to find the best options you qualify for without filling out multiple applications, consider working with a marketplace like National Business Capital. Our team of expert Business Finance Advisors leverage our fantastic lender relationships to find the most competitive offers available to you, then help you select the best one with ROI guidance and strategies to maximize the benefits.
How to Get a Restaurant Loan for Bad Credit
Ready to secure the capital you need to accelerate your restaurant's growth?
Contact the National Business Capital team today at (877) 482-3008 to get started, or fill out our simple online application to get your restaurant loan for bad credit in as little as 24 hours!
Download Your Free Ebook
We have experience working with entrepreneurs in the restaurant industry and can help you identify the financial solution you need –– even with bad credit. And for more information on alternative lending sources, check out our free ebook on how to get funding when the banks say no.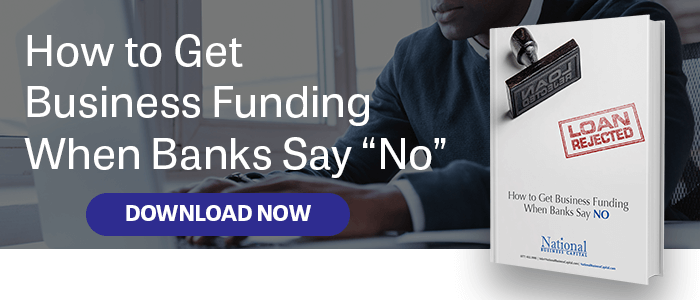 Related Articles