Restaurant loans for bad credit borrowers can seem nothing short of impossible to get your hands on. Banks and most lenders think that credit score is the sole defining factor for qualification.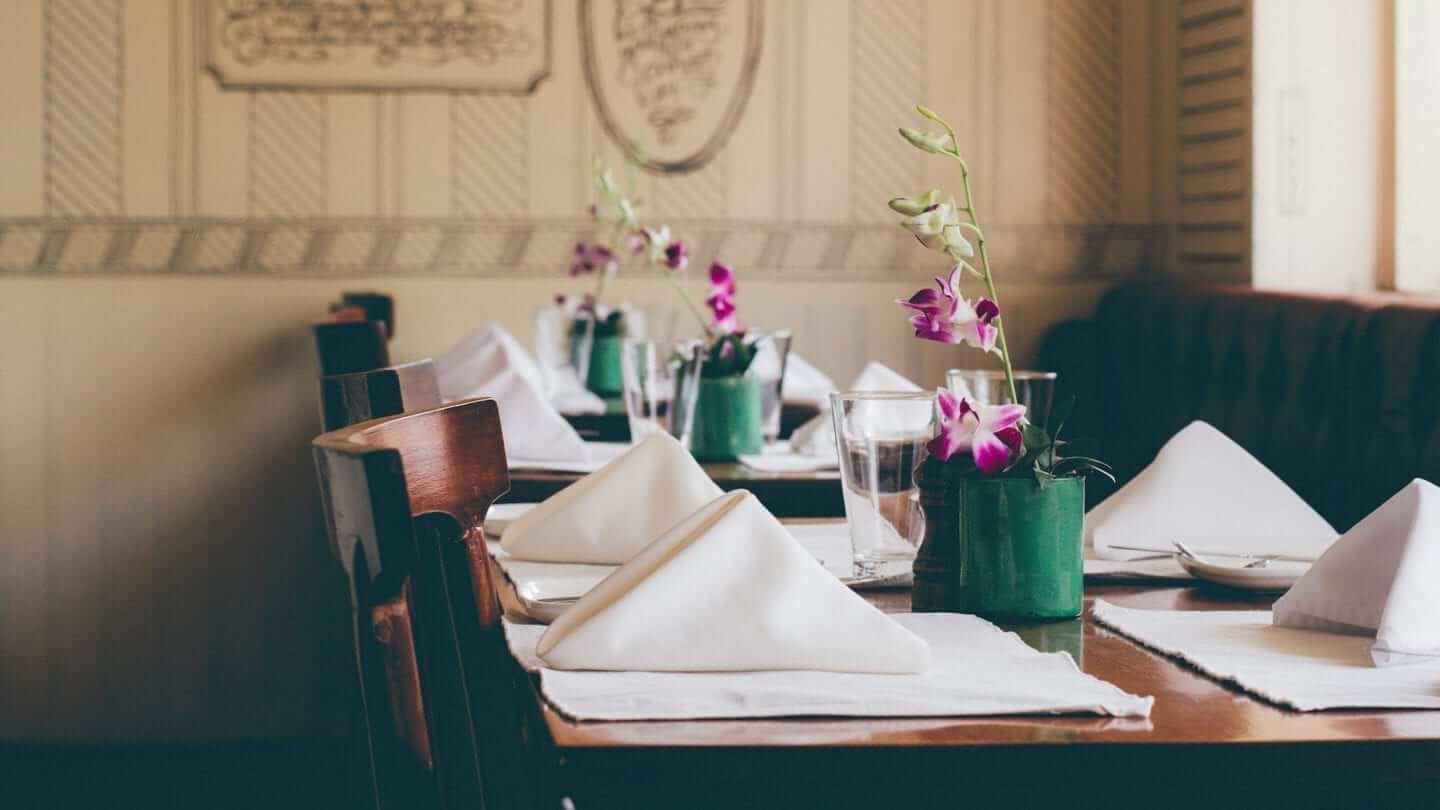 The Good News
There are many restaurant financing options that do NOT have minimum FICO requirements! Here's the 4 most popular restaurant loans for bad credit:
Restaurant Business Loans with NO Minimum FICO Requirements
How is That Possible?
Because we're the best at what we do. And what we do is very, very nice.
And aggressive. And smart!
It's possible because NBC is the only business lender with a passion for serving the small business community.
And it's possible because we're the only lender that knows that small businesses aren't defined by their credit score, or extensive financial history.
Remember, when banks say no, we say YES!
Why The Bank Says No
Banks can be hesitant (to put it mildly) to invest in a field that they don't understand –– or fear won't offer them significant returns. This is especially true if you've got bad credit. But don't fret.
To understand why you may need to pursue other options than the bank, it's beneficial to understand why they often decline restaurateurs in the first place.
For one, most banks consider the restaurant industry too risky to give loans to in the first place, even though this is a substantial misconception on their part.
Furthermore, banks are hamstrung by the fact that they place inordinate value on a  loanee's credit. While banks are fixated on the past, we're focused on what you and your restaurant can achieve.
Weighing Your Options
What might work best for you and your business depends on many factors. When applying for a loan you need to take everything about your restaurant into account.
Your credit score is only one of a number of considerations an alternative lender will inquire about when you contact them, so it's important that you understand the pros and cons of your situation.
Knowing where you're at as a business owner, and what you need to achieve your goals is an imperative step in landing a restaurant loan for bad credit that works for you.
Finding Your Ideal Solution
The restaurant business can be a stressful enterprise; but struggling on without the capital you need to improve your restaurant won't lead to long-term success.
Fortunately, there are alternative lenders who will help you finance your dream. Remember: you took a risk to follow your dream –– and your ideal lender should be willing to put their faith in you because of it.
How to Get a Restaurant Loan for Bad Credit
Ready to secure the capital you need to get your restaurant off the ground? Contact the National Business Capital team today at (877) 482-3008 to get started, or fill out our simple 1-minute application online to get your restaurant loan for bad credit in as little as 24 hours!
Download Your Free Ebook
We have experience working with entrepreneurs in the restaurant industry, and can help you identify the financial solution you need –– even with bad credit. And for more information on alternative lending sources, check out our free ebook on how to get funding when the banks say no: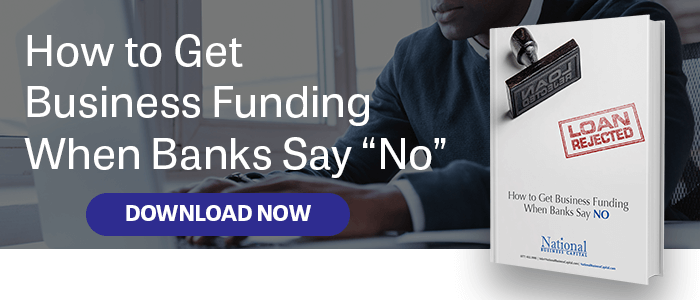 Related Articles