They say everything is bigger in Texas, and the economy is no exception. Economic growth hit 3.2% in 2018 – more than the national average – and the state boasts 2.7 million small businesses. More than 100,000 of these businesses are located in the city of Houston, which has been ranked one of the 30 friendliest cities for small business owners in the U.S.
However, for entrepreneurs in need of financing, Texas small business loans are hard to come by.
Banks aren't as open to lending as they used to be—especially when it comes to businesses just hitting their stride.It's not easy to find willing investors, either.
If you need funding for your Houston business, fintech options may provide better opportunities.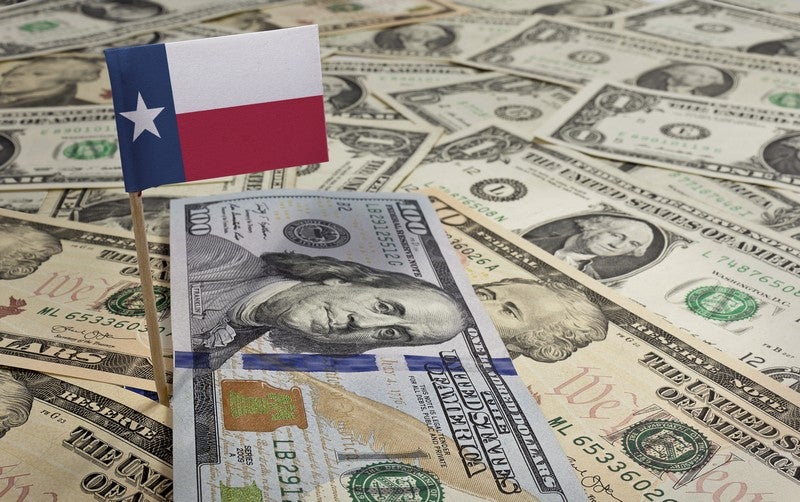 Local Resources for Small Business Loans in Houston
While they may not provide financing directly, the best place to start searching for support is in your own backyard.
Numerous resources are available to Houston, TX small business owners through government agencies, business development organizations and nonprofits.
Business Guidance and Support
Local organizations in and around the area can assist your business by connecting you with growth opportunities and helping you find small business loans in Houston, or online. Check out these resources to get started:
Your local Small Business Development Center (SBDC) guides businesses in overcoming financing difficulties through workshops, online classes and free business counseling.
The Houston office of the Small Business Administration (SBA) hosts educational events and provides information about available loans, grants and federal business prospects.
The City of Houston Office of Business Opportunity offers downloadable PDF guides to walk you through the details of obtaining loans from banks and fintech sources.
SCORE has a wide range of online resources and hosts in-person workshops on subjects relating to finances, budgeting and business operations.
The University of Houston Procurement Technical Assistance Center (UH PTAC) educates business owners in the particulars of landing government procurement contracts.
Houston Business Loan Providers
Houston is home to several nonprofit business lenders. These options may be worth considering, but may not be the best route if you're looking for the best rates or terms, or need funding fast for a new opportunity.
Business & Community Lenders (BCL) of Texas provides up to $50,000 in loan funds for new, small and diverse businesses and up to $300,000 for growing businesses.
Houston Business Development, Inc. offers loans of up to $500,000 for established small businesses and up to $150,000 for startups.
LiftFund operates in 13 states, including Texas, and provides loans ranging from $500 to $5 million for a variety of business expenses.
PeopleFund offers a combination of funding and assistance to entrepreneurs with limited access to business resources. The lender places special emphasis on women, minorities, veterans and companies in low-income areas.
If you'd rather opt for a simpler process that opens new doors in a shorter time window, though, then you may want to take your search for funding online.
Online Financing for Houston, TX Companies
What if you need business funding right away?
More small business owners are turning to online lenders because it's often easier to qualify and loans are approved more quickly.
Fintech lenders approve 70% of small business loans, which is higher than the 29.6% approval rate at big banks. National is far above the industry approval average, at 90%.
Types of Loans for Houston Businesses
Here are some of the top financing options you can get from online lenders:
Working capital
Line of credit
Equipment financing
Franchise financing
Commercial real estate
Startup funding
Available loan types may vary; compare lenders to find the loan you need to fund your business.
Why Choose Streamlined Online Lending?
There may be some potential drawbacks to going online to fund your Houston, Texas business.
Rates might be higher than those for traditional bank loans, but when you consider the time advantage, the slightly higher rates may make sense. You need to be diligent when researching the options to avoid getting ripped off and prevent your business from being locked into a never-ending spiral of debt.
There are many legitimate online lending companies and platforms that fund businesses in Houston and across the country. For example, National Business Capital works with lenders in the U.S. and beyond to provide financing for a variety of business expenses.
Going with an online lender can benefit your business by:
Simplifying the application process
Reducing wait time for approval
Offering larger approval amounts
Providing low- and bad-credit loan options
Removing collateral requirements for some loans
Look for a lender that will walk you through the financing process to help you can get the most from your Houston small business loan. Support is an important part of the relationship between a lender and a business!
Fast Online Lending for Houston, Texas
National Business Capital removes excessive documentation requirements, with flexible qualifications to streamline the Houston business loan process.
When you apply through National, you get access to loan offers from a global marketplace of partners and the guidance of a business financing advisor to connect your business with the best funding option.
Financing may be available in as little as 24 hours, allowing you to start growing your company right away in the supportive business environment of the city of Houston. Apply now to get the ball rolling and learn your options!