Small business equipment loans are without a doubt the fastest, easiest, and most cost effective method of financing new or used equipment for any business, from any industry.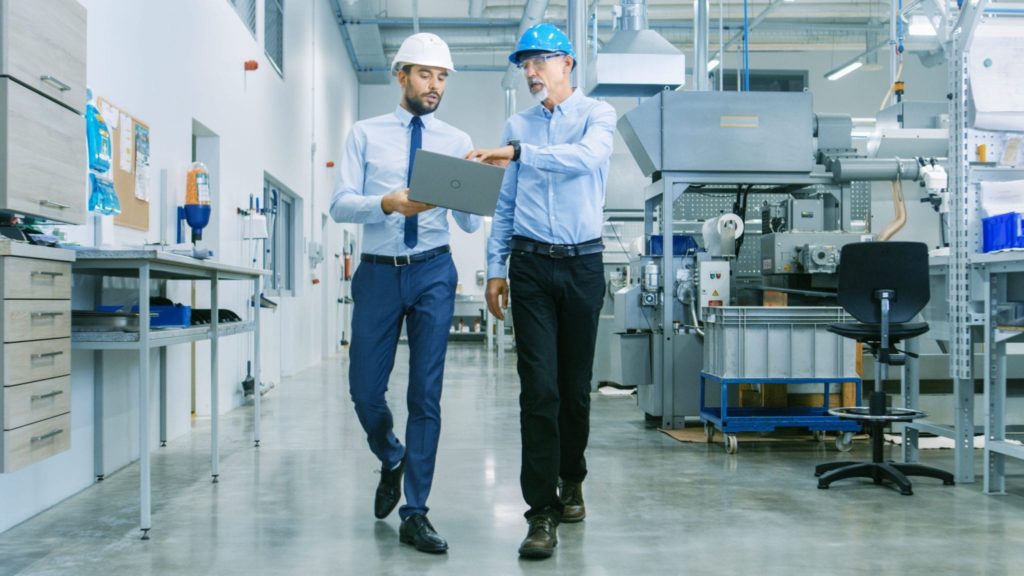 Why Get Business Equipment Funding?
It's not about wanting new equipment for your small business. It's not about getting the latest gear and technology just for the fun of it. You need to be purchasing or upgrading your commercial equipment because doing so is a key component of growing any business.
Alternative financing companies like National Business Capital offer fast, flexible small business equipment loans that are designed to make buying or upgrading used or new equipment a quick, simple process. Don't let your faulty equipment put your small business at a standstill. Read on to learn everything you need to know about small business equipment loans.
How Commercial Equipment Loans Can Grow Your Business
New machinery and tools increases efficiency, boosts productivity, ensures worker safety, and accelerates the growth businesses many times over. However, it's rare for small businesses to have enough working capital to cover the cost of updating or replacing equipment every time a new model is introduced. This is where a loan or lease can help. Financing makes it possible to invest in equipment to speed up production and improve the quality of products and services.
By creating better customer experiences, new equipment essentially pays for itself. Happy customers talk up your brand and leave good reviews, which draws more people to your business. Getting a loan means you can enjoy these benefits sooner, rather than missing out on growth opportunities while you save enough to purchase equipment outright.
Industries Benefiting from Small Business Equipment Financing
National Business Capital offers equipment loans for virtually any type of business, including:
Medical, Healthcare and Dental Practices: Statistics have shown that patients will choose a practice with the latest medical/healthcare technology over those that don't. Easily pay off large expensive purchases for machinery such as MRIs, CAT scans and dental laboratory equipment, and watch the returning customer base of your business expand.
Hemp Farms:

Although industrial hemp farming is now legal thanks to the 2018 Farm Bill, it can still be difficult to get a loan if you're in this industry. Banks may be wary to provide funding for cultivation, irrigation and harvesting equipment, but some alternative lenders like National support farmers through equipment financing to help them produce hemp for everything from paper and textiles to construction materials and biodegradable plastics.

Construction & Contractors: Get all the heavy equipment financing funds you need to take on more projects, and get them done quicker and easier. From tools, to construction trucks, to the latest construction drone technology, small business equipment loans are boosting the construction industry nationwide.
Food Industry: Restaurants, cafes, delis, bars, nightclubs, and businesses of all kinds that sell products for public consumption all need working equipment to operate at all. With proper funding from equipment financing, small businesses in the food industry are able to quickly and easily get the capital they need to fix or replace old or broken machinery, eliminating any chance of delaying or halting business altogether, which can be extremely damaging – even for a brief moment of time.
Manufacturers: The industry with the most demand for commercial equipment funding. Purchase new machinery or upgrade the ones you have to increase your output and speed of production, expand the variety of the products you produce, take on more customers, and provide the best possible safety standards for your customers.
Printing Companies:

Whether you print paper products or custom apparel, you need a diverse collection of equipment to produce high-quality results. Upgrade your computers to the latest models, invest in professional graphic design software and stock your shop with the best printers, presses, cutters, laminators and printing mediums to differentiate yourself from the competition.
Small Business Equipment Loan Qualifications
No Minimum Time in Business Required.
That's right-NBC provides equipment funding options for any and all businesses, from those taking their first steps, to those that have been around for ages. After all, why not? When you're looking to apply for equipment financing, you should know that there's companies out there that needlessly require a ton of time in business. National Business Capital is one of the only business financing companies that don't!
No Annual Revenue Required.
If this is starting to sound as if there's no qualification standards at all… you're kind of right. There's no minimum amount of capital that your business needs to generate each year to get approved for small business equipment loans. This is especially beneficial to business startups and the like that are yet to have a clear idea of how much their businesses make year-to-year, and how their annual revenue will change in the future.
No Credit Score Minimum.
That's right! Your business doesn't have to have immaculate credit and a spotless financial history to get approved for equipment funding. Find an alternative financing company like National Business Capital that offers small business equipment financing to any and all credit profiles, regardless of extensive financial history.
Additional Benefits of Small Business Equipment Loan
Funding in 2-5 Days: Don't let any bank or any kind of financing company let you think you can't get an equipment loan in as little as 48 hours after applying. They're wrong! Apply here for proof.
1-5 Year Repayment Options: Choose a flexible repayment schedule that fits your specific business model in order to make funding your new equipment as simple and convenient as possible.
Great Tax Benefits: Trump's new Section 179 Deduction Codes now give applicants the chance to upgrade or purchase new or old machinery, and gain the ability to write off commercial equipment completely in as little as a single year.
Choose NBC for Fast, Simple Equipment Financing
Complete our simple 1-minute application to help your business obtain the new or used equipment it requires. If you have questions regarding equipment loans, leasing or financing, please call us at (877) 482-3008. National Business Capital's representatives are standing by to address your business's financial needs.