Business loans that are backed by the government—specifically the SBA—are one of the best options for businesses seeking funding. It's the first option many business owners turn to when they can't get reasonable rates. However, the requirements are strict for these government small business loans—even though the government is simply backing a loan through a private lender or bank. The burning question: are there government small business loans for bad credit?
But if you don't qualify, you're not out of luck. For business owners that don't meet these criteria, there are other funding options available from more flexible sources.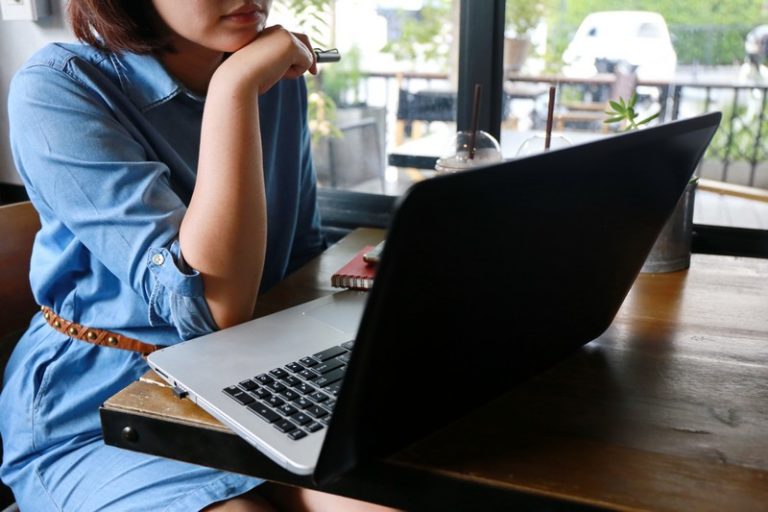 SBA Loan Requirements: Why is Bad Credit a Barrier?
SBA loans are known for having reasonable interest rates and longer repayment terms. For this reason, SBA funding is an attractive option for business owners in need of substantial funding.
The Small Business Administration lowers the risk for lenders by guaranteeing a percentage of the funding, depending on the amount:
Up to 85% of loans of $150,000 or less
Up to 75% of loans over $150,000.
SBA loans can finance projects of any size. With amounts ranging from $50K to $5 million, they can finance simple working capital needs to large long-term projects.
However, qualification requirements for these loans can be an obstacle. Businesses with a credit score under 640 are usually rejected, and some lenders require scores of 700 or more. Depending on your credit history, you may not meet these criteria.
It's not uncommon for entrepreneurs starting a business to hurt their personal credit score in the process. The SBA also places limitations on eligibility, stating that businesses must:
Be for-profit and engaged in business in the U.S. or its territories
Meet specific size standards
Have owner equity invested in the company
Attempt to secure funding from other sources prior to applying
Your business's track record is an important qualification, too. Businesses without several years in business are less likely to be considered for SBA loans than long-standing companies.
The application process is similar to that for a traditional bank loan. Exact documentation requirements differ between lenders, but most will ask for:
Personal and business financial statements
Credit history
Personal background information
Resumes for members of the management team
Financial projections
Business certificate, licenses and lease information
A detailed business plan
History of the business
Time in Business
Business debt schedule
SBA lenders use this information—along with your credit scores—to evaluate creditworthiness.
The approval process can take 2-3 months, and the exact terms and rates may vary.
Alternatives to Government Small Business Loans for Bad Credit
Even if you don't qualify for an SBA loan, there are plenty of other options at your fingertips. Aside from SBA loans, there are a few government-backed options for small business funding.
Small business grants may be available from both government and corporate sources, but there are limitations as to how the funds can be used. If you stay within the guidelines, you won't even have to pay the money back! However, it can take between six months and a year for a proposal to be reviewed and approved.
If your business only needs a small amount of funding, a microloan or business credit card might do the trick. Microloans are typically given in amounts less than $35,000. Credit cards, on the other hand, have the added benefit of cash back or points to use toward future purchases.
The most common choice, though,  for business owners who don't qualify for SBA loans is fintech lending.Through fintech lenders, you'll access capital faster—meaning slightly higher rates may end up being more profitable in the long run.
Many online lenders provide several different types of funding, including:
Working capital loans
Business lines of credit
Equipment financing
Merchant cash advance
Many have no specific FICO requirements, and those that do are far below SBA programs.
By looking at the overall strength of the business, fintech lenders are able to approve loans that banks can't. These are often unsecured business loans. However, be aware that you may need to sign a personal guarantee or allow the lender to put a lien on your business assets in lieu of collateral.
When Are Short-Term Loans the Best Small Business Loans?
Lenders tend to approve SBA loans for almost any business expense, but the long terms are especially well-suited for expansions and acquisitions.
Short-term business loans from fintech lenders, on the other hand, are different. Instead, they're best for supporting activities that allow for more immediate revenue, such as:
Hiring additional employees for a busy season
Purchasing inventory to fulfill a large order
Launching a targeted or seasonal ad campaign
Developing and releasing a new product
Investing in a strategic partnership
Adding cash flow to your bank account during seasonal lulls
Other projects that equate to new or higher revenue streams in the coming months are also better suited for a shorter term loan. Even with good credit, you may find a better option through an online lender.
At the same time, short term loans provide opportunities to improve your credit profile.
Rates may be higher than SBA loans, but if you adhere to a regular payment schedule, you'll be rewarded with a better credit rating and access to more types of financing in the future.
Short-term loans tend to require larger payments than longer term loans. For this reason, you should ensure that your business can handle these payments before moving forward. Working with a large, reputable company with your best interests at heart will also allow you to receive guidance from a specialist. If you return to the same lender in the future, you may qualify for larger loan amounts.
Above all, beware of lenders charging sky-high rates for fast funding. These predatory companies are often focused on closing deals rather than helping business owners secure the best option.
Explore Short-Term Financing Options – No Credit Score Required
Since there aren't many government-backed small business loans for bad credit, it's better to pursue other options that allow you to continue growing your business. Fintech lenders can help you find a funding option tailored to your current financial situation.
Many of the loans and financing options from National Business Capital and Services cater to small business owners with less-than-perfect credit ratings.
As long as you've been in business for 3-6 months and bring in at least $120,000 in annual revenue, you may be eligible for a short-term loan, line of credit or equipment financing to grow your company.
Find the right fit for your business today with help from a financing advisor at National!