Everyone deserves equal access to capital, whether they've been in business for five days or five years. It's no secret that businesses need funding to grow, but – unfortunately – securing those funds isn't always the easiest task, especially for female entrepreneurs.
Business loans for minority women aren't hard to come by – there are plenty of programs on the market. You have grants, where you don't have to repay the funds and traditional debt financing programs that offer a set amount of money to repay on an agreed-upon term. Of course, businesses prefer grants because they don't have to pay them back, but the competitiveness of the programs restricts your ability to secure them.
Debt financing, on the other hand, is an always-available resource for business growth. You can secure small business term loans, business lines of credit, equipment financing, revenue-based financing, and more – all of which can provide you with the funds you need to tackle challenges and take advantage of opportunities with confidence.
To find the right minority business loan for your unique growing business, you need to understand all the available options and look in the right place. Continue reading for everything you need to know about small business loans for female minorities, including how to get started, the options available, and the factors to consider when first starting your search.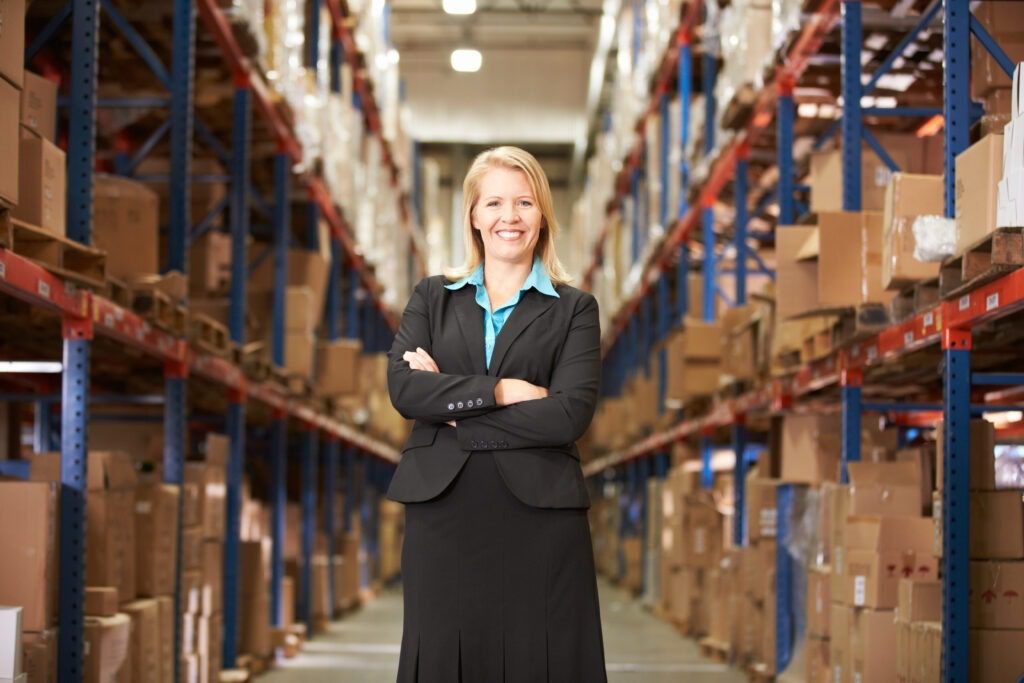 Start Up Business Loans for Women-Owned Businesses: What You Need to Know
All businesses need funding, but without any existing revenue, startups are in especially dire need. According to one study, 45% of startups fail due to a lack of capital or ability to generate profits.
The primary obstacle is that accessing small business loans for minority women can be challenging. Many lenders will be skeptical about approving loans until you've proven your ability to generate profit.
Banks will want to see that you've been profitable for at least two years. Alternative lenders, on the other hand, consider revenue over more traditional criteria – as long as you've been in business for at least six months, you'll generally have options.
While you can qualify for startup loans, prior to this stage, you may not be able to find an ideal offer. Even if you can't find a small business loan as a female minority, you can still look elsewhere for funding.
Small Business Grants for Start-Up Businesses
Unlike loans, which you'll have to pay back with interest, grants give you free funding. There are, however, two main caveats to this.
First, and most notably, grants are generally issued with a much lower amount than loans. Nonetheless, this funding can still help you along the way until you can qualify for small business loans as a minority woman.
Secondly, small business grants for minority women can be competitive. Generally, loans are given to all businesses that qualify. While some grants may award more than one winner, there is normally a finite amount of money to be distributed.
By taking the time to perfect your application, though, you can maximize your chances of winning.
It might not cover all your costs, but winning a small business grant for minorities can certainly help you on your quest for funding.
Small Business Administration (SBA) Financing Options
If you can qualify, then funding through the SBA might be the best small business loan for female minorities you can find. Also known as the Small Business Administration, this organization helps drive the growth of America's small businesses.
These options are federally backed, which often makes them the best available. Qualifying, though, can be challenging and time-consuming.
SBA Loan
Many small business owners consider this the best loan option on the market. Because SBA loans are federally backed, they offer low rates and long terms.
While long terms can be enticing, be sure to remember that this structure is best for improvements that don't directly help you drive revenue. If you're putting funding toward something that directly impacts revenue, then it might make sense to pay down the loan faster.
SBA 8(a) Loan
The SBA 8(a) program is a small business loan for females and other minorities, helping small business owners access equal opportunities.
To qualify, your business must meet certain requirements, including at least 51% ownership by citizens that are economically and socially disadvantaged. There are also other requirements related to income and net worth.
Additionally, this program opens the door to other resources, including marketing assistance.
SBA Microloan
The SBA Microloan is another great minority business loan (though it's not exclusively for minority business owners). It is, however, a great option for small businesses that only need a small sum of cash that are taking a new leap.
The average loan size is $13K, but you can qualify for up to $50K. There aren't many restrictions on how funding can be used, but it can't go toward real estate or refinancing other debts.
Like other Small Business Administration loans and grants, the main caveat is that the application and turnaround time can last quite a long time. If you have a new opportunity on hand, then it may be worth considering alternative lenders, which can deliver approvals and funding faster and easier.
Other Financing Options for Minority Women-Owned Businesses
Knowing how to choose small business loans for female minorities is half the battle.
Before deciding on a specific small business loan for female minorities, be sure to consider all your options. This includes options available at banks and online lenders.
While banks offer lower rates, the application and approval process tends to be long and drawn out. If you can qualify, you should consider it—as long as you don't forfeit your opportunity in the meantime.
Online lenders offer a streamlined process that provides your options in minutes and can help you get financed in just a few hours.
Type of Financing
Description
Small Business Loan (Term Loan)
Small business loans provide cash that you'll pay back at a set rate over a predetermined term length. While small business loans for female minorities are readily available through most lenders, be sure to do your research.

At banks, qualifying and receiving an approval could take months. Through an online lender, though, you can receive options in minutes and funds in just a few hours.

Business Line of Credit
While it's not technically a small business loan for female minorities, business lines of credit are another popular financing option. Unlike conventional term loans, this financing option allows you to draw more as you go.

You'll only pay interest on the amount you take. Because it's a revolving line of credit, you can then draw more cash as you pay it down.

A business line of credit can be an incredible tool for your business, with value during both growth and difficult periods.

Equipment Financing
If you need to purchase, upgrade or replace equipment, then don't waste time investigating small business loans for female minorities when you could instead opt for equipment financing.

This financing option has come a long way. Now, it can be available in just a few hours, compared to the previous weeks-long waiting period. Thanks to incredible tax benefits, you can write the entire cost off in year one.

Rather than buying the equipment outright or renting it, equipment financing enables you to own new equipment and pay for it over a set term.

Empowerment Loan
This small business loan for female minorities is available only through National's exclusive marketplace. The Empowerment Loan can give you the cash you need to take your business to the next level.

With an approval rate of over 90% and Business Financing Advisors ready to talk you through your options, you can get started right away.
Factors to Consider When Choosing Small Business Loans for Female Minorities
It's important to choose the right type of financing for your business and where it's headed. Here are some of the most important factors to consider when choosing which type of financing you'll leverage in your business.
Interest Rate: First and foremost, the interest rate on your financing plays a major role in your ability to repay the borrowed amount within the specified time frame. If it's too high for your financial capability, you can put unnecessary pressure on your business and, in the worst case, default on your financing entirely. There are ways to secure lower interest rates, like proactively strengthening your credit score or offering an asset as collateral, so don't feel pressured to lock in a rate that doesn't make sense.
Repayment Terms: The timeline of your repayment is just as important as your interest rate. Selecting too short of a term can overwhelm your financial capability if you're not careful, whereas opting for a longer term unnecessarily can force you to pay more in interest. You'll need to find a middle ground – one that allows you to grow to greatness with as little friction as possible.
Eligibility Requirements: Every lender has different qualifications, some higher and others lower. Those that uphold robust requirements often offer better terms, while those with looser eligibility criteria tend to have higher interest rates on average. It's important to double-check that you meet the minimum requirements, too, as you don't want to spend time waiting for an application that ends in a denial. Once again, it's important to find a middle ground where your financing and business needs are in line with one another.
Lender Reputation: Some lenders act in the best interest of their clients. On the other hand, there are a few bad apples that are out to take advantage of unsuspecting businesses. The best way to combat this is by researching the lenders you're considering working with. Read reviews, ask colleagues, and never, under any circumstances, sign a contract that you're not 100% comfortable with.
How to Apply for Business Loans for Female Minorities
Bank and credit unions tend to have paper applications for financing, whereas non-bank lenders take a more modern approach. Still, the process can be daunting if you have no prior experience, but don't worry – National Business Capital makes it as easy as possible for you to access capital.
Apply Securely Within Minutes – Move through our streamlined application within minutes and upload your business documents with zero risk.
Review Your Offers – Compare your offers with expert advice from our team and select the best one for your specific circumstances.
Get Funded – With your money in hand, you can take advantage of opportunities and tackle challenges with confidence.
Whether you're looking for fast funding or $5 million, trust National's award-winning team to match you with the best opportunities for your business.
Business Loans for Female Minorities: Get Started with National Now
Now that you know the alternative financing options for minority women-owned businesses, it's time to start filling out applications and applying with lenders. But remember – you'll need to have patience.
Each lender will take time to review and respond to your application. If you're working with a bank, expect a longer underwriting process than if you work with a non-bank lender. Still, filling out applications and waiting for decisions on each can take weeks before you can make a final decision. That's why marketplaces, like National Business Capital, were created – to streamline the process and get you your funds as fast as possible.
At National, we take pride in making the process as fast, simple, and easy for you as possible. Our Business Financing Advisors work quickly and efficiently to talk you through the options available and help you get funding before your opportunity is up.
Get started by applying now!