In today's post-pandemic economy, it's no secret that businesses – both large and small – are struggling to attract and retain talent.
At 3.9%, the unemployment rate has now reached pre-pandemic levels – not seen since February 2020. On top of this, 51% of companies are finding it difficult to fill new openings.
We're increasingly seeing people resigning and moving to new places. Contrary to popular belief, these disruptions are happening not because wages are too low, but because people are emphasizing workplace culture. In other words, the companies that revisit their culture in 2022 and adapt to changing demands will ultimately be in a stronger position.
At National Business Capital, we're proud to have witnessed astonishing results when it comes to attracting new hires and employee retention. We've also been ranked as a top workplace by the Long Island Press for 3 years in a row and we credit our company culture for this achievement.
We recently hosted a webinar with our clients to discuss our insights into hiring and recruiting in 2022. You can watch the replay of the webinar here.
In the meantime, we're sharing our tips on company culture and the strategies have worked for us.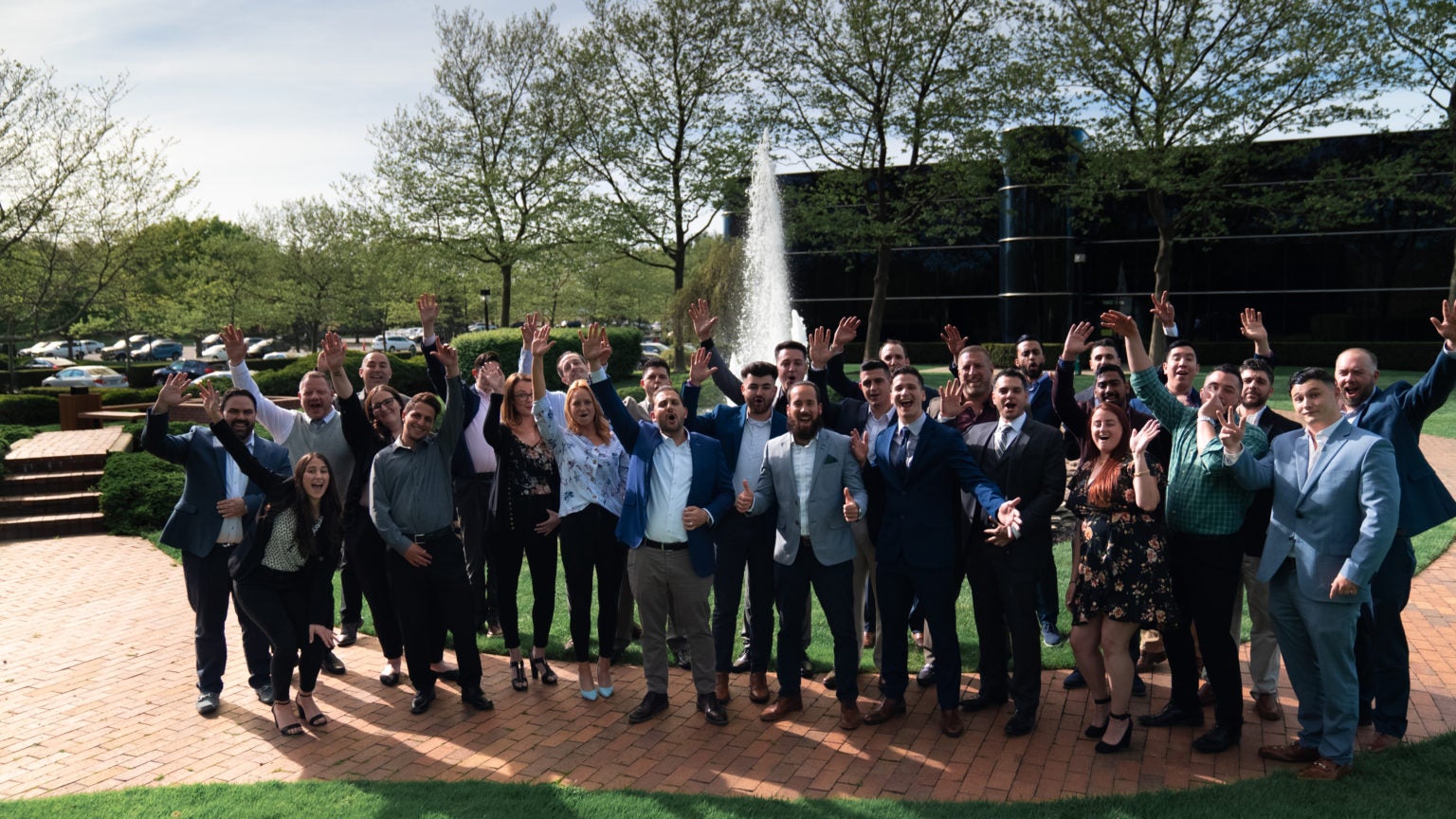 Hiring is a marketing function
In this day in age, it's critical to approach hiring as a marketing function. In order to attract the best talent, you're going to need to market your business.
Online presence as your business's storefront
You can count on both your potential employees and customers looking you up online. Take the time to Google your business and review your company's website and social media – this is the first impression people will have.
Make sure your website is clean and easy to navigate. It should display your company story as well as photos of your team. At National, we share insights for our customers as well team events and internal happenings across platforms like Twitter, Facebook, LinkedIn, YouTube, and Instagram.
It's also worthwhile to pay to boost job posts on social media sites. In some cases, you may find paid social media posts attract more applicants than traditional job sites.
Improve your presence on review sites
You can also count on candidates going through your business's reviews on Google, Trustpilot, Glassdoor, and Indeed. In fact, job seekers are likely looking at these profiles before even applying.
Review what is being said about your business on these sites and make improvements where necessary. Even if you have to pay to have an updated profile, it's worth it – since it will ultimately affect people's impression of your company.
Use an applicant tracking system (ATS)
Think of an ATS as a CRM for hiring. It can help you stay organized and improve efficiency throughout the hiring process. Many systems also offer analytical tools that help you optimize your candidate search.
At National, our ATS of choice is JazzHR – but other solid options include Lever and Greenhouse.
Conduct an interview in less than 15 minutes
We have a process where we filter through potential candidates with an initial interview lasting 15 minutes or less. This allows us to verify whether someone is a good fit before moving on to a full interview. Here's how you can do the same.
Utilize Zoom, Facetime, or Skype
You want to wait to bring people into your office until you know there's significant potential. For a quick meet and greet, use virtual tools to save time.
Schedule interviews back to back
Set aside an hour to schedule 4 meetings, back to back, and implement a hard cut-off at the 15-minute mark.
Record interviews
At National, we always record our virtual interviews. This way, we can share clips with multiple team members, managers, and have everyone on the same page.
Define your goal
Defining your goal and developing a list of questions beforehand is key to a successful short interview. For example, our goal is to figure out whether candidates are motivated, coachable, and if the position makes sense for them. Once these initial requirements are met, we'll schedule a follow-up.
Hiring tools can make all the difference
At National, we take full advantage of assessment and hiring tools. Our go-to is The Predictive Index, a talent optimization software.
Although these types of tools can be pricey, they're ultimately an investment in your business and can end up paying for themselves. We've even seen how this software can be used as an internal coaching tool to improve relationships between team members. We can safely say we've had returns 3 to 5 times over.
Onboarding and training
It's critical to develop a formal process for onboarding and training. A good place to start is by switching over to digital forms and e-signatures. Applications like DocuSign and HelloSign help you save time, cut costs, and are a lot easier to work with.
At National, we try to stay in constant communication with our new hires up until the start date. We'll send out a welcome email on what to expect for their first day along with a welcome package, incorporating company merchandise like pens, notebooks, and more. It's a small gesture, but it makes a difference in the long run.
Finally, we try to hire in bulk in order to set up a first-day orientation. This is where we talk about our company's purpose, where we fit in the larger marketplace, and our culture. Managers will also pop in throughout the day to share their stories. We've found that orientation helps people feel welcome and comfortable. It also sets the tone for the rest of the onboarding experience.
Key points for remote and hybrid teams
Remote work can bring about many benefits, but it often presents a new set of challenges for companies. Many businesses are finding it difficult to transfer office camaraderie into a virtual environment. Here are a few measures that have worked for us:
Create a company-wide group chat: You can use apps like Slack and Google Hangouts. It's a great way to keep everyone connected.
Acknowledge employees virtually: Whether it's a shout-out over group chat or an e-gift – we make an effort to acknowledge our employees.
Keep with office events: Even when employees are working from home, they can still participate in company events and daily rituals. At National, our office takes a couple of minutes each morning to stretch and break off into team huddles. Our virtual employees are also logged in and participating.
Cameras on: Building connections is much more effective when team members are able to see one another.
Set expectations: You don't need to micromanage, but you do need to have clear expectations on project deadlines and goals.
Building company culture to retain top talent
Workplace culture affects everything from hiring rates, productivity, to employee retention. At National, we've worked hard to cultivate an environment where employees are accountable, but also able to have fun.
We've had success by implementing these basic properties:
Dedicated culture team
We maintain a dedicated culture team that plans company events, highlights employee achievements, decorates people's desks on their birthdays, and more.
Developing personal connections
Your employees' personal lives will ultimately affect their performance at work – for better or for worse. Knowing who your employees are on a personal level enables stronger communication and helps you manage them more effectively.
At National, we make an effort to be supportive – while still remaining professional. We take interest in our team members' lives and acknowledge pivotal accomplishments.
Opportunities for growth
We help our employees envision the timelines of their careers and understand the different goals at each stage. We encourage an open environment, where people are free to bounce ideas off each other and learn.
When our employees are struggling, we try to refrain from terminating them right off the bat. Instead, we first consider whether they're in the right seat. We've seen complete turnarounds simply by moving people to a new department better suited to their abilities.
Competitive pay
Alongside competitive pay, we also deliver bonuses when goals are met. We'll give out prizes, gift cards, dinners, and more to show people they're appreciated.
Fun
Our approach is taking the serious things seriously – but also knowing when to have fun. We celebrate holidays, head out to events, and even have our own volleyball team. We look for ways to celebrate both the small and big wins.
Additional resources from National's CEO
Take a look at some books and resources that have inspired National's CEO, Joe Camberato, and contributed to National's workplace culture.
At National, we're so much more than a top business financing marketplace. We not only help our clients find the best rates and terms on business loans – but we also frequently host webinars, business development events, and share our research to ensure companies have the comprehensive support they need to succeed.
Learn more about National's financing solutions and gain access to more business development resources here.