When you're in the hurry to get a business loan, it's easy to overlook details that could lead to a longer application and approval process than necessary. Before you start looking for fast business lenders and sending in applications, you need to know these three things: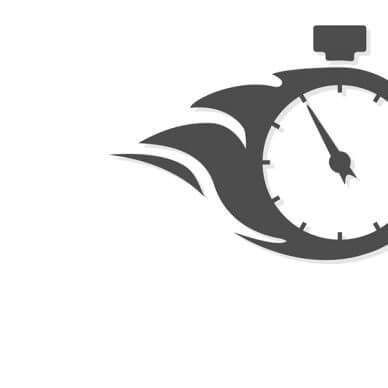 Fast Business Loans: 3 Things to Know Before Applying
Fast is a relative and arbitrary term. Virtually all lenders advertise "fast business loans" (or make a similar claim) on their websites. Unfortunately, speed in this context is not a regulated standard or even governed by industry best practices — it is totally arbitrary.For example, some so-called fast business loans offered by banks can take several months before you get an approval decision, and there are several 

SBA loan

 types where applications snake their way through dozens of loan officers for up to a year.Therefore, when you're looking for a fast business loan, make sure there is a specified time when you can expect to receive an approval by. Some lenders, like National Business Capital, offer fast business loans and back it up by saying you will have an approval decision within 24 hours. This way lenders are showing you how fast their loans can be, instead of just calling them "fast".
Fast doesn't mean approved. Some lenders have an "express" loan program that reduces the typical application assessment time from months to days. However, what most of these lenders do not advertise, is their approval rates.This is often because "express lenders" have approval rates well below 50 percent with some as low at 10-20% (similar to the approval rates of a bank). Advertising a "fast loan" may get a higher volume of customers for these lenders so they can be selective and only approve perfect candidates for financing.So before you submit your loan application for a fast loan, browse your potential lender's website for an approval rate and see how high it is. A high approval rating means that a lender is able to work with more businesses even if they have bad credit, a previous bankruptcy, etc.This helps you determine whether the lender is truly trying to help businesses get funding (high approval rating) or whether they are picking out perfect customers to finance (low approval rating).For example, at National Business Capital, we approve around 90% of applications because we can help any-sized business in almost any situation. Our approval decisions are not solely based on having bad credit, tax liens or foreclosures. We understand that can happen to anyone and shouldn't stop your business from achieving its goals.
Fast should not mean that strings are attached. Some lenders — venture capitalists come to mind — legitimately offer fast business loans, but there is a big catch they want to dictate (to some degree) how and when the funds are used. Any deviations, delays or disruptions from the plan will breach the agreement, and could result in the loan being immediately called in.Because you know your business best, make sure you find out what your loan can be used for before applying. At National Business Capital, we believe that our customers — and not us — are in the best position to make smart and safe decisions. That is why we do not impose any conditions, restrictions or limitations on how loan funds are allocated.
Learn More About Fast Business Loans
To learn more about applying for — and getting — a fast business loan from National Business Capital, contact us today by phone, email, or launch a web chat right now (see the bottom-left of your screen).
We will provide you with an informative, no obligation consultation that includes an overview of our secured and unsecured business financing solutions. We are available 24/7/365. Start by filling out our 1-minute application, and we'll help you find a loan option that's right for your business. 
Additional Business Financing Resources
Also, be sure to check out our FREE eBook on how to get business funding when banks say no: