Few who pass a construction site may consider how the numerous individuals working on a high rise or even a suburban tract development have come together to work seamlessly as a team for the duration of a project. Over the years, a construction firm that has been awarded a building contract may have assembled a team they can rely on to perform the various aspects of a construction project on time and budget. Where do these construction professionals come from, and how does a construction company go about assembling such a team?
Sound construction recruitment is a vital aspect of any construction firm. For example, without a construction crew in place, many construction businesses would not be able to compete for a large or municipal construction contract. A successful commercial construction project can only be brought about by a team of highly-skilled design-build professionals and project managers. These groups must work together seamlessly to ensure project deadlines are met, that budget costs are not being overrun and that their work strictly adheres to code and industry specification.
Construction recruitment outsourcing is an industry dedicated to serving the needs of construction firms. Talent acquisition that dovetails project requirements and a construction company's culture are also paramount. Candidate requirements will include demonstrated subject-matter expertise and field experience. The goal is to provide the optimal candidates to support current contracts and future builds as one cohesive and successful team.
There are several reasons why construction company owners turn to recruitment agencies to locate prime staff candidates and teams. Recruitment can be a time-consuming process and is often costly as well. Advertising in trade publications and candidate screening have associated costs and can take a considerable amount of time, also.
Locating team members is not the primary function of a construction firm's leadership. Increasingly construction business owners are turning to recruiters who have the talent pool and the knowledge of salaries, career expectations and available skill-sets. This saturated information would be beyond the sphere of the construction business project manager, for example and therefore, well-worth the investment.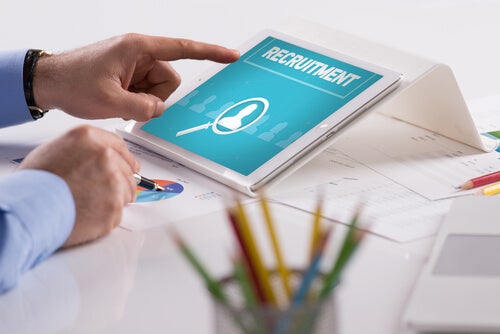 Who Uses Construction Recruitment Firms?
There are specialized recruiters who service construction companies. Here is a brief list of the industries currently being served:
General contracting and construction management
Real estate development corporations
Heavy and civil construction firms
Building products industries
Projects range from but are not limited to the following builds:
Commercial
Retail
Educational facilities
Office
Government
Hospitality
Healthcare
Heavy civil and municipal projects
Power
Renewable energy
Industrial
Manufacturing
Multi-family
Residential
One of the primary aspects to look for when researching a construction recruitment firm is to ensure that the company recruits individuals that meet the project's job requirements and the construction firm's standards. Another highly important facet is to ensure that the firm recruits candidates for the construction jobs required. These positions include but are no means limited to:
Carpenters
Construction Project Managers
Installers
Concrete technicians
Estimators
Engineers
Superintendent positions
Foremen
General labor
Geotechnical Engineers
Heavy Equipment Operators
Inspectors
Land Development Engineers
Commercial Painters
Schedulers
Welders
Once a construction firm has researched or has received recommendations, they can narrow their search to a few leading recruitment firm candidates. Arrange a consultation and have a list of questions such as:
Do you hire for public as well as private contracts?
How do you screen your candidates?
In the event that a candidate or team is not reliable, what are your replacement options?
Do you offer intervention services so that if we require a replacement or additional staff that this request may be given immediate consideration?
Do you have access to specialized workers such as finishing staff -millworkers and cabinetmakers for example?
Do you keep the lines of communication open to us throughout the project if need be?
Can you provide us with clients we may contact regarding your services?
What are your fees, guarantees, etc.?
Construction recruiters' goals are to provide the best construction project candidates available. These individuals will possess the skills and have sufficient experience to successfully complete their work component within a team environment. Key to the success of any construction project is the team that works well together and independent of each other. Setbacks and unforeseen contingencies will occur. How well a team can pull together and surmount difficulties is a strong indication that the project can to get back on track. This ensures a positive outcome- a project that is delivered both on time and budget.
As a leading alternative financing company, National Business Capital assists businesses obtain additional working capital. In this blog series we provide information of value to many of the industries that we serve. For construction business owners who may have questions regarding business financing, please contact our Business Consultants at (888) 888-9124 to for assistance.