If you're on the hunt for new ways to improve your business in 2021, then you've come to the right place! Maybe business has gone stale. Maybe your rate of returning customers is on the decline.
Whatever your reason may be for reading this article, these 10 low-cost trending ideas are sure to give your business the boost it needs in 2021!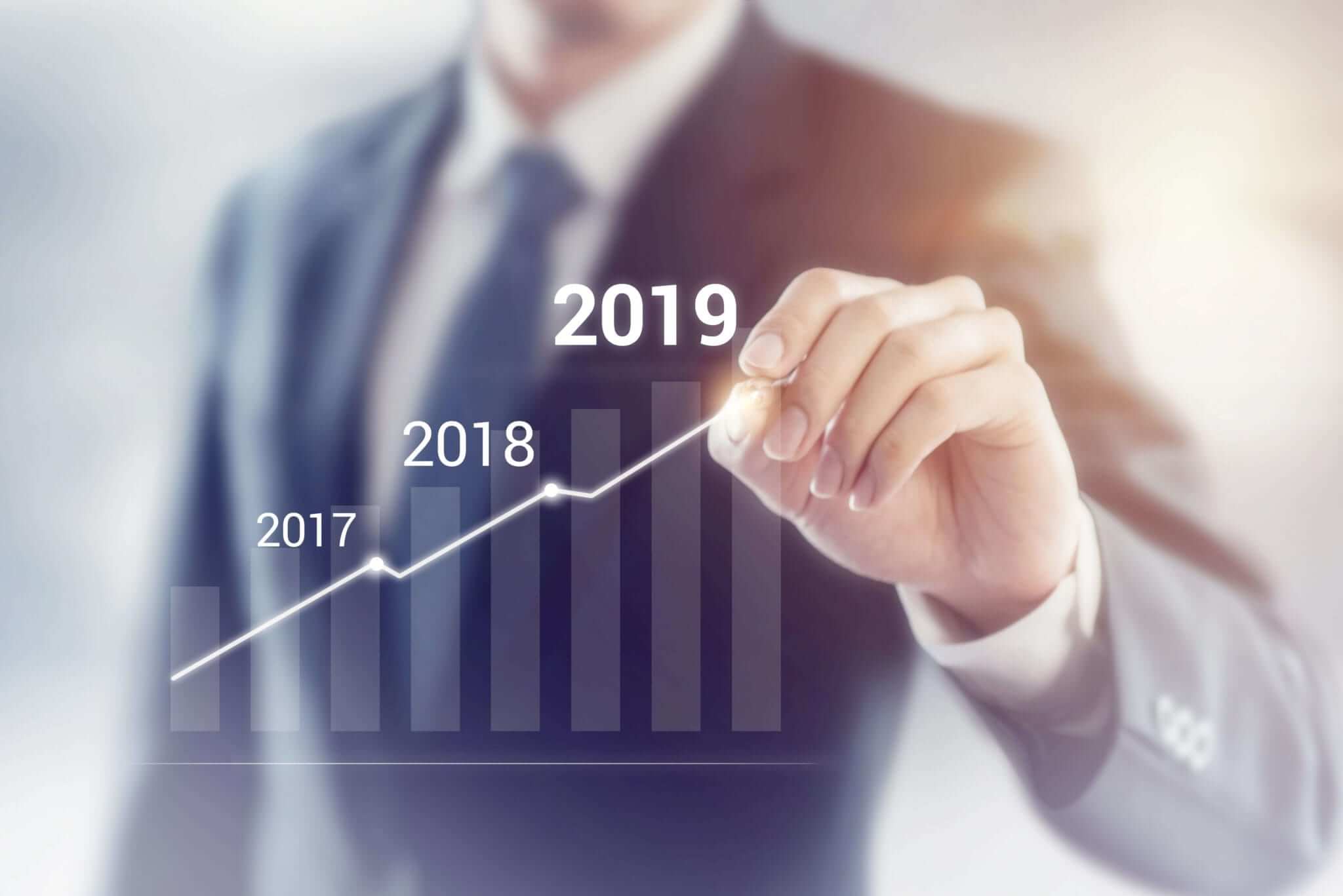 Top 10 Trending Small Business Ideas for 2021
Engaging Customer Surveys: What products or services do your customers wish you offered? What do your customers like and don't like about your business, and how do they think you can improve? Engaging customers with creative surveys is one of the lowest-cost and most effective ways of determining the specifics of what you should and shouldn't change about your business.One of the most popular and effective ways to survey customers is to offer a special discount or service if they take your survey.Or even better – enter every customer that takes your survey into a raffle, and offer the chance to win a prize to the lucky winner.
Auditing Operational Functions: Trimming the fat off your business operations is a less fun idea than the last, but extremely effective in boosting efficiency and increasing your sales long-term. Take a close look at your employee and administrative functions. Are they operating at maximum efficiency? Does the time it takes to complete each task compliment the return on investment?In such a amazingly-profitable-yet-unpredictable economy, business owners in 2019 are keeping an  a close eye on how each and every business operation contributes to their revenue streams, and which operations they can cut to save thousands, which they can then relocate to other more profitable business ideas.
Car Charging Stations: Don't roll your eyes just yet! There are many benefits that car charging stations bring to businesses that offer them besides the obvious eco-friendly display of earthly compassion. Firstly, installing car charging stations isn't as expensive as you might think, thanks to excellent government subsidies and grant offerings that help fund such projects. Secondly, installing even just one car charging station gives businesses an entire new stream of revenue. Just like a gas station, customers will have to pay to charge their electric or hybrid cars, giving your business a boost in return!And that's not all you'll gain out of it – besides the huge reputation boost you'll gain among your customers, you'll also broaden your customer base, and even increase customer engagement! It takes a long time to charge a car.What will your customers do in the meantime? It's very likely they'll stop in your business for a visit while they wait, giving you a whole new opportunity to engage with new or returning customers.
Customer Loyalty Programs: These programs are one of the most simple and effective ways of getting customers to keep coming back – and squash any thoughts they have of switching over to your competition! This is usually as simple as offering a punch card that customers can use each time they purchase a product or service. If they use it say, 10 times, they get a free or discounted product or service.The draw of this simple offer encourages customers to come back even more times than they would normally. And don't worry – the increase in business will offset the cost of any special offer they'd receive many times over!
Tracking Industry Trends: This will be extremely important in 2019. The economy is currently better than it has been in many years for small businesses – yet there's no promise that this will be the case forever.In fact, leading experts predict that something close to a recession will occur next year, due to similar problems with housing and the stock market that caused the crash in the early 2000's.Tracking trending industry standards, procedures, policies and current events will be crucial to your success in 2019. Prepare for the worst, and learn from your competitors' mistakes – and adapt to the changing times in 2019 with confidence.
Focus on Building Culture: There's no limit to the amount of benefits cultivating a strong culture for your business can provide. Here's 3: Firstly, it is a huge help with hiring the right employees. Take your time in determining the values and mission of your business, how you want your work environment to be, and the personality you want your customers to associate with your business.Potential hires that do not align with these qualities are easily weeded out, and provides a clear idea to employers as to what kind of person they want their employees to be.Secondly, a strong culture helps hiring employers attract attention away from the competition. These days, millennials aren't driven so much by the amount of money they make, as they are the type of business they work for, their goals, and their dedication to helping customers in a meaningful way.This is partly due to a cultural shift in ideology, and partly due to the fact that with so many job openings available these days, millennials can afford to be a little extra "choosy.Thirdly, creating a consistent and strong culture brings amazing long-term benefits involving business-client relations. People feel more familiar and comfortable with a business that shows that it's run by real people, with a real sense of humor, and a real passion for what they do.
Finding Your Social Media Personality: NO business should be without a social media presence these days, no matter the industry! Social media is one of the lowest-cost, and most effective ways to build a larger following by broadcasting your brand, and engaging with a worldwide audience. Strengthening brand loyalty among customers is one of the greatest benefits that social media presence offers. In fact, a study conducted by SproutSocial recently reported that 75% of customers that follow a brand on social media platforms used their business because they saw it on social media first!
Saving on Taxes with 2018's Tax Code 179: Every business owner knows the incredible short and long-term benefits that come with new equipment. Faster speeds, greater efficiency, larger profits, and better customer service to name a few! With Trump's new equipment tax code 179 in place, business owners that borrow to fund new equipment are saving thousands.The new policies allow for borrowers to completely write off any equipment purchases made before January 1, 2019. Instead of paying out of pocket, borrowers are able to take full advantage of these policies by offsetting insurance costs with the enormous amount of money they will save on their 2018 return.So if you'd rather let the government pay for taxes on your equipment, NOW is the time to act. These policies are set to change in 2019! Explore our equipment financing page to explore how you can take advantage of the new tax code while you still can! 
Expanding Products or Services Offered: With the exception of very few niche big-name corporations, nearly all businesses must be constantly adapting to the ever evolving changes in customer demand. There will always be products and services that your customers would love for you to offer, that you don't already. Can you find even one or two products your customers want that compliments what you already offer?Other than multiplying your revenue streams, breathing new life into your business, and expanding the audience you appeal to with the launch of each new product or service, your customers will greatly appreciate your business's paying attention to their needs.
Exploring Low-Cost Marketing Channels: How strong is your email marketing game? Are you using this entirely free platform to your advantage? These days, it's hard to know which marketing channels will resonate with customers. Most minds turn to expensive marketing tactics, when in reality customers often respond best to lower-cost and even free platforms including email, social media, search engine optimization, and direct mailing.In 2019, don't overlook the power of all the inexpensive ways you could be developing long-term relationships with new and old customers, and building a unique voice for your brand!
Need Help Getting Started?
Implementing even one of these changes to your business before or after the new year begins can be a huge challenge. The good news is, it doesn't have to be. In fact, it can be a really fast and simple process!
As the nation's #1 business growth company, National Business Capital offers all the financing and quality business services you need to get you started. Whether you need cash ASAP to accomplish a certain goal or blast through a challenging obstacle, NBC&S has the perfect low-cost small business loan or business line of credit to meet your needs.
And for those that are looking to streamline operations, increase sales, eliminate risk, and boost your business savings, National also offers an incredible variety of business services to get you growing faster, smarter, and easier!
Give us a call at (877) 482-3008 to ask a live Business Financing Advisor how we can get you prepared for 2019 the right way, with zero hassle, and always with your own best interest in mind.
Need Cash ASAP?
Thanks to National's expedited and simplified funding process, you could get the cash you need to grow in as little as 24 hours.
All you need to do is fill out our free 1-minute application online, and we'll do everything we can to get you the perfect funding option you need to grow, exactly when you need it!