This week, the U.S. eased travel restrictions on international travelers in more than 30 countries. Vaccinated travelers can now come to the U.S. for the first time in nearly two years.
It was a move that Delta CEO Ed Bastian called a "critical moment in our road to international recovery." In addition to air travel, land borders will reopen to Mexico and Canada.
The news gave a boost to airline stocks like American Airlines, Delta, and British Airways owner AIG. These stocks have been steadily rising all month in anticipation of the travel ban lifting.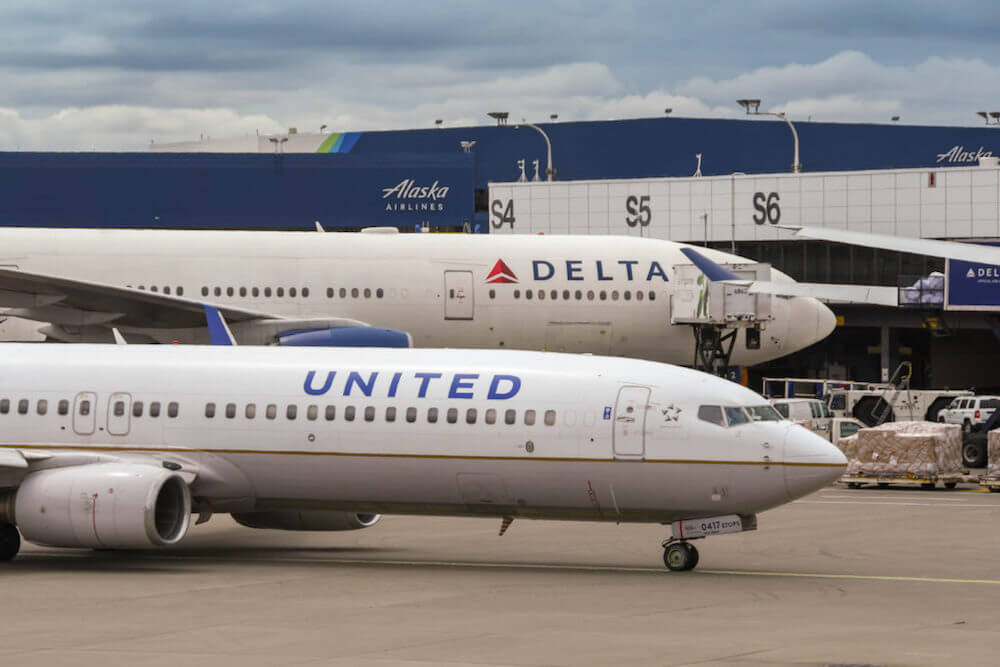 Travel ban lifted for vaccinated passengers
The travel ban lifted restrictions for vaccinated travelers in countries like Mexico, Canada, and most of Europe. Travelers over the age of 18 must be fully vaccinated and test negative for COVID within 72 hours of flying.
Airlines are required to enforce these protocols and match vaccine records to the passenger's identification. Failing to meet these requirements will result in a $35,000 fine per violation.
Investors are hoping the lifted travel ban will lead to an influx of bookings, and early signs indicate they may be right. The number of international flights has already increased by more than 300%.
Virgin Airlines said its flights were 98% full on Monday, while the Lufthansa Group said its carriers were at capacity. The travel booking site Expedia also saw international travel start to pick up. And Expedia's recent quarterly revenue is up 97% from where it was a year earlier.
The U.S. isn't the only country to ease international travel restrictions. Last month, Singapore announced that vaccinated travelers from certain countries wouldn't be required to quarantine upon arrival.
Increasingly, countries are looking for ways to manage COVID instead of trying to eliminate it altogether. The hope is that by ending country-specific bans, normal travel can begin to occur while limiting the virus's spread.
Recovery won't happen overnight
Lifting the travel ban is a positive step forward, but a full recovery for the airline industry will take time. There are still many factors that could cause travel bookings to drop.
For most travelers, safety is their top concern. If coronavirus cases remain low and most people feel comfortable traveling, bookings will likely continue to increase. But a surge in cases or a new variant could derail much of that progress.
For instance, during the third quarter, Expedia saw a decrease in bookings due to the Delta variant. If a new coronavirus variant emerges, it could cause similar results.
And high fuel prices continue to cause problems for airline companies. If these companies are forced to pass rising prices onto their customers, this could also lead to a decrease in travel.
But the travel industry does seem to be headed in the right direction. On a recent call with investors, Bastian predicted that Delta would have 75% of its business restored by the end of 2021.