If you're a veteran running a business, you're in good company. According to the Small Business Administration (SBA), there are about 2.4 million veteran-owned businesses in the U.S. employing around 5.8 million people. The 2012 Census Bureau Survey of Small Business Owners showed that 99.9 percent of all of these businesses qualified as small businesses, meaning veterans are to thank for numerous thriving enterprises and job opportunities across the country.
Apply Today for a Hybridge® SBA LoanChecking your rate will not affect your credit score.
Clearly, entrepreneurship appeals to veterans, most of whom choose to start their own businesses rather than purchasing existing enterprises or taking the helm at family-owned companies. But getting a business off the ground isn't easy – or cheap. Just purchasing equipment can take a huge chunk out of your budget.
Thanks to the Veterans Small Business Enhancement Act, you could save a lot of money on these essentials and have more to put back into serving customers and growing your business.
Here's What the Veterans Small Business Enhancement Act is All About
The statistics make clear the benefits of a veteran-owned small business to the U.S. economy. After sacrificing so much for the country, many veterans are continuing their support by providing goods, services and jobs. Just over 9 percent of all businesses in the U.S. are majority-owned by veterans and bring in $1.14 trillion in total revenue annually.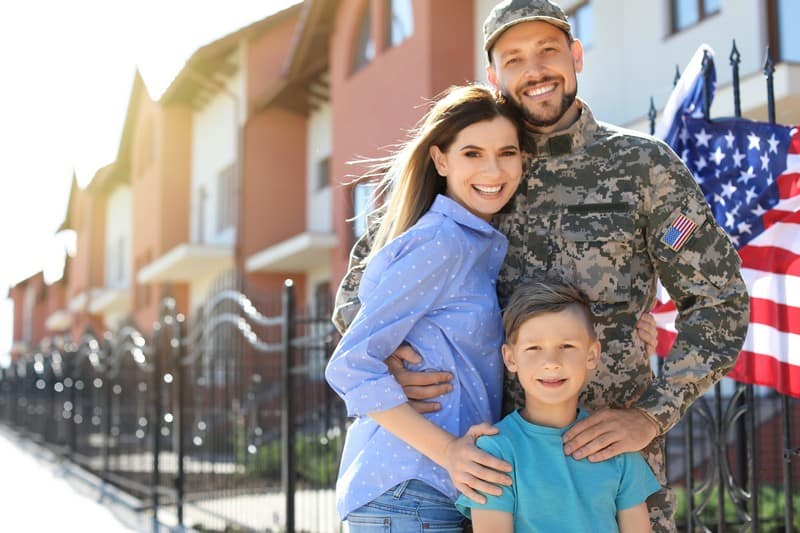 The Nation's #1 Business Financing Program for Veterans
To help give back to Our Nation's Finest, the Expert Advisors at National created the Veteran Business Loan Program: specialized financing that helps veterans and their families gain easier access to financing.
Learn More about Business Loans for Veterans
The Veterans Small Business Enhancement Act is one way the country is giving back to its veterans. Signed into law on January 3, 2019, the new provision amends section 32 of the Small Business Act "to provide veteran-owned small businesses access to surplus property owned by the federal government." This equipment may include:
Construction vehicles
Farming equipment
Office furnishings
Scientific equipment
Technology
By making otherwise costly equipment available through the General Services Administration (GSA) federal surplus property program, the government is offering veteran-owned small businesses a better chance of success.
Wondering How You Can Qualify?
If you're a veteran starting your own business or trying to expand an existing business, you know how hard it can be to stay within your budget. Small business loans can help, but if you qualify for equipment under the Veterans Small Business Enhancement Act, you don't have to worry about spending a bundle on what you need. You might not even require a loan at all, or it may be possible to take out a much smaller loan and put the money toward other business growth strategies instead of sinking most of it into equipment purchases.
For your Veterans Small Business Enhancement Act application to qualify, your business must be recognized as a "[concern] owned and controlled by veterans (as verified by the Secretary of Veterans Affairs under section 8127 of title 38, United States Code)." Verification requires a listing in the database of veteran-owned businesses maintained by the Secretary of Veterans Affairs. You can apply to be verified and listed through the U.S. Department of Veterans Affairs (VA) "Vets First" verification program.
Businesses are verified if they meet the following criteria:
Business owners have served on active duty with the Army, Air Force, Navy, Marine Corps or Coast Guard and were released or discharged honorably
At least 51 percent of the business is owned by veterans
One or more veterans has full control of business operations, along with the experience and knowledge necessary to manage the company
The VA also requires extensive documentation, which is different for each entity type. However, taking the time to put these documents together could pay off in a big way if you qualify. Qualification gives you access to not only the equipment program but also other government resources for veteran-run companies.
Apply for Help to Improve Your Veteran-Owned Small Business
Once your business has been listed and verified by the VA, it's time to get in touch with the State Agency for Surplus Property (SASP) in your area. These agencies are in charge of distributing federal surplus property, including equipment. The contact person for your state can answer your questions and guide you through the application and qualification process.
Qualifying companies get the veteran-owned business benefits this program at next to no cost. You might be charged some fees for handling, shipping and administrative expenses, but these should be nominal compared to buying the equipment outright. Upon qualification, you can use the GSAXcess portal to search for and claim the equipment you need. You must commit to using the equipment within one year of acquiring it and for at least one year afterward if you want to take advantage of the savings.
Get Funding for Your Veteran-Owned Business Enterprise
The financing advisors at National Business Capital recognize the importance of veteran-owned businesses to the U.S. economy, and are ready and willing to help with any businesses need. National offers a wide variety of business loans to help boost cash flow while waiting for government approvals. In addition, they also provide equipment financing which offer lower rates, larger amount and longer terms with a much faster and simpler process than the government. To find out more, call Call (877) 482-3008 for a free consultation, or fill out a 1-minute application online.