A merchant cash advance, also called a business cash advance, isn't technically a loan. Instead, it's a financing option that allows your business to get capital—quickly and easily—by utilizing future credit card sales.
Merchant cash advances can be used in a number of ways. They can act as an emergency fund, helping you cover unexpected expenses. They can also be used to capitalize on a new growth opportunity or business venture.
We're breaking down some of the most common ways to use a merchant cash advance and what you need to know before you apply for this type of business financing.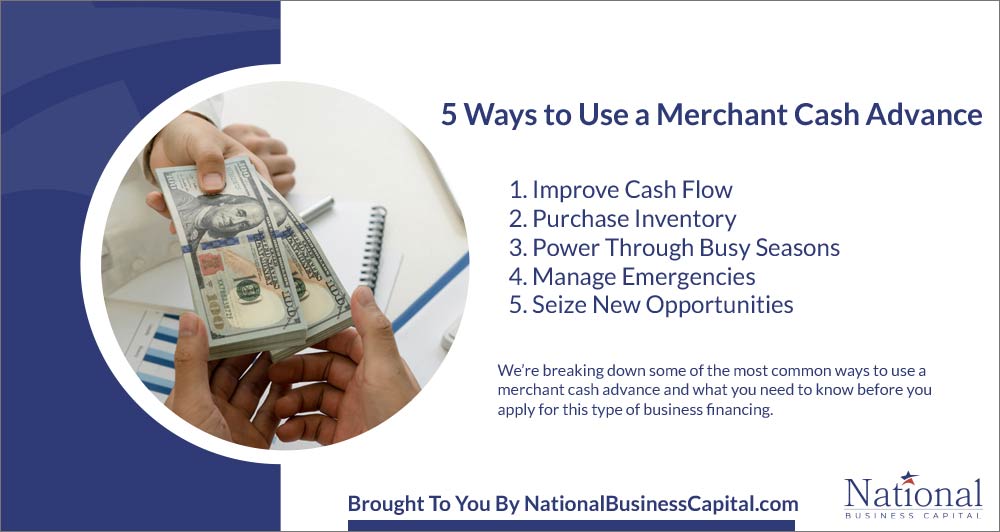 Is a Merchant Cash Advance a Loan?
No, a merchant cash advance isn't technically a loan. Instead, it's an advance on your business's future sales. Merchant cash advances are essentially borrowed against the future value of your daily credit card sales.
What Should You Expect When Applying for Merchant Cash Advance?
Merchant cash advances offer you a lump sum of capital, which you'll repay via automatic deductions on your future credit card sales. Merchant cash advances are ideal when you need funds fast and don't want to go through the hurdles of applying for a business loan.
Merchant cash advances can also help keep your cash flow steady since your payments adjust according to how well your business is performing.
These financing solutions feature fast turnaround times. It's not uncommon for the entire process from application to approval, to take as little as 24 hours.
In most cases, the application process is also fairly straightforward. Lenders will want to know if your credit card sales are consistent and high enough to pay back your principal plus interest. They'll typically ask to review a month or more of your business's credit card receipts.
Merchant cash advances can offer financing up to $5,000,000 and are unsecured – meaning they don't come with collateral requirements. The cost of borrowing the money can be higher than interest rates from banks and credit unions or other forms of financing.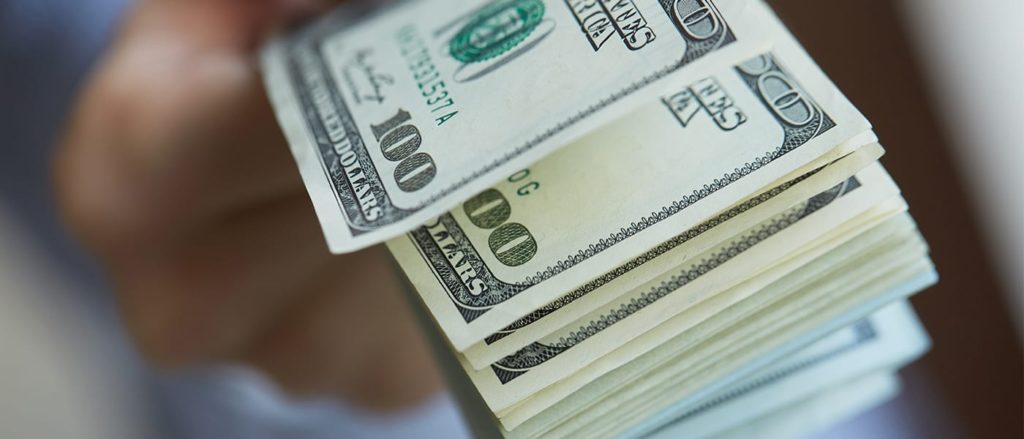 How Can You Use a Merchant Cash Advance?
Some loans can only be used for a distinct purpose. The good news is that merchant cash advances can be put towards almost any type of business expense. You won't ever have to ask the lender for prior approval before you use your funds.
Here are some of the most common ways businesses use merchant cash advances. 
1. Improve cash flow
Sometimes, an unexpected expense can disrupt your cash flow. If this happens, you may find yourself being unable to meet operational expenses such as wages, rent, or utility bills. Other times, outstanding invoices or seasonal revenue dips can cause greater cash outflow over inflow. In these scenarios, a merchant cash advance can help stabilize your finances.
2. Purchase inventory
Merchant cash advances are popular with restaurants, eateries, and retailers. These types of businesses often use them to purchase inventory in advance of seasonal slow periods or revenue dips. Especially now, as many businesses struggle to navigate supply shortages, purchasing inventory ahead of time can be a great planning strategy.
3. Power through busy seasons
Many businesses operate on a seasonal basis – think tax preparation companies, holiday retailers, and more. A merchant cash advance can help you secure the funds you need to prepare for the busy season by hiring staff, renting a space, and more.
4. Manage emergencies
A merchant cash advance is fast, flexible, and ideal for businesses stuck by a sudden cost. If a piece of equipment fails or if your place of business is vandalized, the funds from this type of financing can be used to resolve issues on the spot.
5. Seize New Opportunities
Just as sudden costs may happen from time to time, your business may also be presented with an unexpected opportunity. A merchant cash advance allows you to take advantage of new opportunities as they arise. You don't need to wait for a business loan application to process.
Merchant cash advances are almost immediately, making them a perfect way to drive new growth.
Compare Different Merchant Cash Advances
Not all merchant cash advances are alike. Although they're the same type of financing product, the rates, funding amounts, and other terms can vary according to different lenders. 
If you're going to get the best deal on your merchant cash advance, you're going to need to compare multiple lenders. And there's no better way to do this than through National Business Capital – a leading online business financing marketplace.
With only a 60-second application process, you'll be matched with personalized financing offers from our network of over 75 lenders. Choose the best pick for your business and your funds will be deposited in hours. Have questions along the way? Our team of experts is here to guide you through every stage.
Learn more about the financing options you could qualify for. Get started here.
Related articles