This post is a revised version of an article originally published on Forbes by National's CEO, Joe Camberato. To view the original article, click here.
During normal times, the number one challenge that business owners face is cash flow. Between payroll, operating expenses, inventory and more, small business owners need capital in order to drive revenue. But as the coronavirus pandemic has shown us, a crisis can put even more of a financial strain on business owners. Many that were lucky enough to receive government aid in the form of the Paycheck Protection Program (PPP) funding have used these funds—but now what?
Because the pandemic has affected so many businesses, and many of them differently, there's no simple answer to this question. There aren't currently many resources available through the government (though you can apply for an Economic Injury Disaster Loan), but there are more lending options available to qualify for based on revenue.
Finding the best options for your small business takes some research based on where you are now, and what you're looking to accomplish.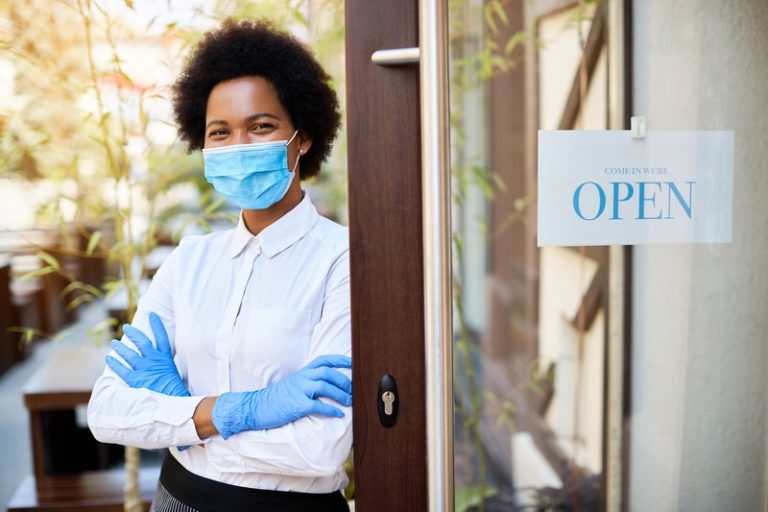 PPP Funding Helped Many Small Businesses—But Now, It's Depleted
Small businesses throughout the country faced new challenges as government-mandated shutdowns forced them to close or limit their business.
Since then, we've come a long way in adapting to the new norm. Many small businesses have now reopened with modified models, procedures or offerings to comply with new safety guidelines. However, other businesses that weren't as lucky aren't yet back in full swing.
Other businesses that have reopened have lost momentum due to the closure, and may need some time before they can return to a pre-COVID point. A lack of consumer demand due to new restrictions and safety concerns hasn't exactly helped, either. Businesses across the country are still suffering the financial effects of the pandemic.
Those who received PPP loans certainly benefited from them, but businesses have now run through most, if not all, the funding they were given. And to make things more complicated, the PPP loan amounts weren't exactly evenly distributed. According to Finder, nearly 87% of PPP loans were under $150,000.
Back in March when the program was created and the funding allocated, nobody knew that the COVID-19 pandemic would continue affecting small businesses the way it has. To make things more confusing, the PPP loan forgiveness guidelines were unclear, leading many recipients to take steps that made them ineligible.
So, what's next for cash-strapped businesses that are out of PPP Funding?
Will Small Businesses Get Additional PPP Funding?
New coronavirus relief or PPP loan programs through an extension of the CARES Act (or another SBA loan product) are a possibility, but not a certainty.
With a transitioning government, passing new relief packages may not be easy. Congress is attempting to pass a new $908 billion stimulus package, but the result remains to be seen.
Putting the chances of a package being passed aside, new reports are showing small business owners may not take a second round of funding.
The first round of PPP funding was difficult logistically, given how quickly measures were passed and funding dispersed. Many that applied were shut out due to the sheer volume of applications.
But beyond that, the forgiveness guidelines were not clearly established or easy to understand. Some small business owners put cash toward expenses that weren't covered, which disqualified them for full forgiveness when it came time for the loan forgiveness application. Others are wary of tax complications.
For these reasons, some small business owners may not even take a second PPP loan—if and when it's offered.
Adjust Your Strategy Based on Cash Flow & Cut Costs
With the future uncertain, the one step you can take right now—regardless of whether more PPP funding becomes available—is reducing your expenses. Start by analyzing how your business has evolved over the pandemic. Any costs you keep should tie directly back to your revenue.
Are there any products or services that are no longer as popular or profitable? If there are, then scale down any expenses related to them that might be holding back your bottom line.
Also, consider how independent contractors could fit into your new business model, helping you accomplish more with less. Because you only have to pay for certain tasks, standard employee costs like benefits, space and more may not hold you back.
If your business can only offer limited services, then marketing is one area where you can cut down on spending. While you shouldn't cut this out entirely—since you do want new customers—you should allocate most of your spend toward activities that drive the right leads. Be sure to examine your recent sales to find the best strategy.
While cash flow is down, be sure to hold off on building upgrades and other improvements that don't directly drive revenue.
As you continue to navigate a difficult landscape, focus on essential spending, rather than shiny objects or anything considered "nice to have".
Without New PPP Funding, Find Working Capital Options Where You Can
If you need a cash injection to get back to business, take advantage of new opportunities or simply keep your business moving, then you're not alone—many are in the same position. Unfortunately, bank loans are more difficult to obtain than usual, with approvals down 15% since November of 2019.
However, online lending marketplaces can help you find the best financing options—regardless of your credit score. While there are actually a lot of loans and financing options available right now, it's important to find one that works well for your needs and goals.
Instead of meeting a laundry list of requirements like you might at a bank, online marketplaces have a fast and easy application process. To qualify, you generally only need $120K in annual revenue and at least 6 months in business.
Applying can be as simple as entering your information and logging into a bank portal. However, be sure to verify that you're applying through a trustworthy marketplace before putting in sensitive information by researching reviews.
Instead of PPP Funding, Access New Funds Through An Online Marketplace
The problem with applying through a lender is that you're only accessing a few options. While you may find an option that works, it may not be the best available.
Applying through an online marketplace opens the door to a range of options. Most marketplaces (like National) offer a variety of financing programs like:
Small business loans (including term loans and short-term loans)
And more. Rather than accepting the first option you qualify for, you can discover a few and choose the one that works best.
As you search for the best financing option, keep in mind that not all marketplaces will provide the same level of service. Some may take the time to thoroughly explain your options, while others may be more eager to close the sale. Be sure to choose a company that prioritizes your concerns and takes the time to address them.
Many online marketplaces now offer financing at competitive rates. Whether you need funding to grow or solve a problem, this cash can help you start taking new steps right away.
Get the Small Business Financing You Need
Still need financing to grow your business?
National can help you find the best financing options for your business through a fast, simple and easy process. After you complete our 60-second application, our Business Financing Advisors will explain your options to help you find the best choice for your business.
Your business could receive funding in as little as a few hours!
Ready to get started securing extra cash beyond PPP funding? Apply now!