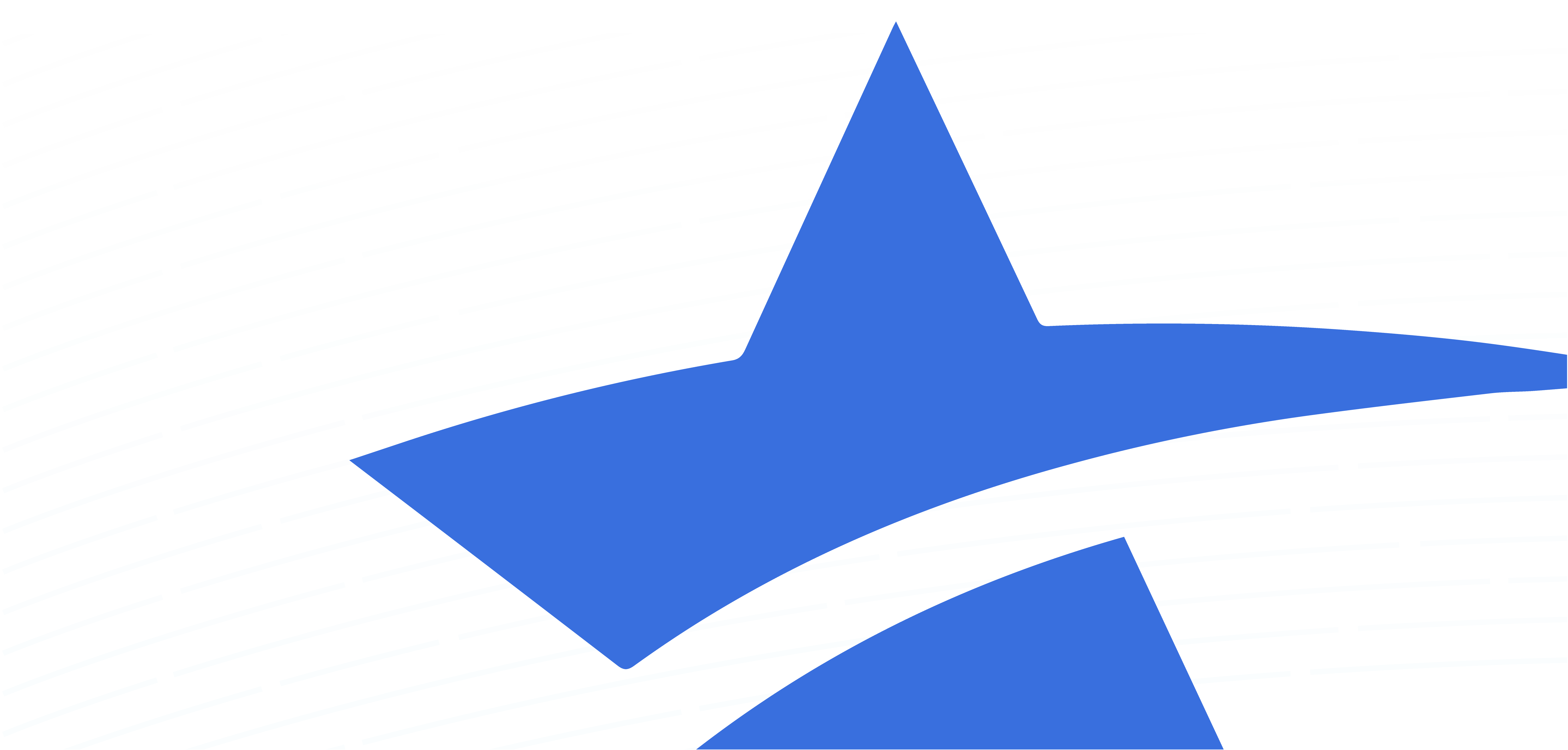 eCommerce Term Loans
See success on your schedule with frictionless access to essential growth capital.
How Do You Qualify for eCommerce Term Loans?
$120,000+ in Annual Revenue
What Is an eCommerce Term Loan?
How Do eCommerce Term Loans Work?
eCommerce Term Loans: Pros and Cons
How Do You Qualify for eCommerce Term Loans?
How to Apply for eCommerce Term Loans
How to Grow Your Business With eCommerce Term Loans
What Is an eCommerce Term Loan?
What Is an eCommerce Term Loan?
eCommerce term loans are financing solutions designed for dropshippers, online retailers, and other businesses in the eCommerce space. They offer a lump sum of capital for the borrower to manage and repay throughout their term, ranging from one to 25 years, depending on their needs.
Before you receive your funds, you'll work out a contract with a business lending institution, such as a bank, credit union, or non-bank lender. This will outline your interest rate, repayment terms, and any other contingencies that will affect how you use your funding.
You can leverage eCommerce term loans for almost any business purpose, although you may have to provide your lender with a detailed plan of how you intend to use the funds to reach an approval. Still, they're a valuable resource for any entrepreneur with growth plans, especially for those that have to deal with the upfront costs of materials and products.
How Do eCommerce Term Loans Work?
How Do eCommerce Term Loans Work?
eCommerce business loans provide online businesses with a lump sum of capital to tackle challenges and take advantage of opportunities. Whether you're B2B, B2C, C2B, or B2A, this type of financing offers an influx of essential growth capital to cover operating expenses, purchase computer equipment, redesign websites, establish a physical storefront, and invest in other revenue-driving opportunities, like securing bulk discounts from suppliers.
Once you've identified a need for capital in your business, you'll start to research lenders that offer this type of financing. You should find a few options that work for your goals, then apply with each and wait for decisions. If you applied with a bank, expect to wait longer than you would when working with non-bank lenders.
Next, you'll select the best option on the table and promptly receive your funds. You can start investing them immediately, but remember that the moment you see the funds in your account is the beginning of your repayment period. You'll need to plan accordingly to ensure you're able to make each repayment on time. Otherwise, you run the risk of defaulting, which comes with numerous financial consequences.
eCommerce Term Loans: Pros and Cons
eCommerce Term Loans: Pros and Cons
Term loans are a great option for many eCommerce businesses, but they're not a one-size-fits-all answer to every challenge and opportunity. Let's explore the pros and cons of eCommerce business loans, so you can make sure this type of financing fits your goals.
Pros
Fixed interest rates
Flexible repayment terms
Opportunity to build business credit
Quick access to funding
Ability to use funds for a variety of business needs
Cons
Not as flexible as a business line of credit
If you need additional funds, you'll need to take out another loan
May need to offer collateral
Interest rates can be higher than other forms of financing
Term financing is best for one-off purchases or investments, long term financing needs, and projects where you know the exact cost. Since they provide a lump sum of capital at the beginning of your term, they're a bit more rigid in their application compared to business lines of credit, which offer flexible access to funds on an as-needed basis. Still, they're a great resource for eCommerce entrepreneurs looking to grow and scale their businesses.
How Do You Qualify for eCommerce Term Loans?
How Do You Qualify for eCommerce Term Loans?
Qualifying for an eCommerce term loan might seem difficult at a glance, but it's actually a straightforward process. In most cases, you'll need to meet three major criteria – credit score, annual revenue, and time in business.
580 Credit Score
Lenders review your credit score and history to familiarize themselves with how you've handled credit in the past and make assumptions about your likelihood of repaying a loan in the future. Higher scores are awarded more favorable terms, whereas lower scores can potentially prevent borrowers from reaching an approval altogether.
Banks and credit unions often want to see 700+ credit scores, whereas non-bank lenders are more lenient, with some upholding no credit score requirements whatsoever. At National, you can qualify for an eCommerce term loan with a 580+ credit score.
If you have a less-than-favorable FICO score or a problematic history, consider taking some time before applying and proactively strengthening your credit score. You can do this by making consistent, timely payments to credit accounts or by establishing trade lines that report to business credit with applicable vendors.
1+ Year Time in Business
Startups and newer businesses are more likely to fail than well-established companies. Lenders know this, so they impose time in business requirements to mitigate their risk.
Banks and credit unions typically need 2+ years in business. Some non-bank lenders work with startups with a few months in business, but most need to see at least 1+ years to qualify a business for financing.
$120,000 + in Annual Revenue
Your business's profitability is one the best indicators of your ability to repay your financing within the term. If you can't generate enough revenue to cover the repayment of the requested amount, you'll likely have trouble reaching an approval with any lender.
On average, on-bank lenders require $120,000 in annual revenue, while banks and credit unions only work with businesses that generate $250,000+ in annual revenue.
How to Apply for eCommerce Term Loans
How to Apply for eCommerce Term Loans
Applying for eCommerce small business loans is similar to applying for other forms of financing. You research lenders, collect your documents, and fill out applications for each lender you're applying with.
Step 1: Research Lenders
First and foremost, you'll need to do some due diligence and learn about the lenders that offer eCommerce business loans. Between banks, credit unions, and non-bank lenders, you'll have a wide variety of options to choose from.
Banks and Credit Unions – Competitive interest rates and favorable terms but strict eligibility requirements. While they're most entrepreneurs' first stop for financing options, their slow funding times and cumbersome eligibility requirements won't work for every business.
Non-Bank Lenders – Fast funding times and flexible terms but higher interest rates. Non-bank lenders trade a higher cost of capital for multiple quality of life and eligibility benefits.
You should apply with multiple bank and non-bank lenders to find the best deal your business qualifies for. If you'd rather skip this step, consider working with a marketplace, like National Business Capital, that can provide multiple options with one digital application.
Step 2: Collect Relevant Documentation
Next, you'll need to collect your business documents and prepare to apply. The specific documentation will differ from lender to lender, but here are a few of the most commonly asked for:
Government ID
Business bank statements (going back at least one year)
Business credit score
Financial statements
Time in business
Proof of ownership (K1, schedule C, EIN, certificate of corporation, etc.)
Business tax returns
Collateral (if you're applying for a secured loan)
Cash flow statements
Business plan (especially if you're applying at a bank)
Once you have everything ready, you can start filling out applications and sending them to the lenders of your choice.
Keep in mind – this can be a lengthy process, especially if you work with a bank or credit union. If you're looking for fast funds, make sure to include those criteria in your research and work with non-bank lenders specializing in speed and efficiency.
Step 3: Finalize Your Loan and Receive Your Funds
Lastly, you'll review your approvals and select the best option for your business and goals. Here's a quick checklist you can run through:
Can you afford the cost of capital?
Can you pay back the amount within the term, given your current financial situation?
If not, will the investment you're looking to make drive revenue that allows you to pay back your financing?
Are there any hidden fees or contingencies in your contract?
Once you've completed your final review and you've found an offer that fits your needs, you'll speak with the lender and finalize your contract. Your funds should arrive in your business bank account in a timely manner, and you can start investing them in your business to cultivate sustainable growth.
How to Grow Your Business With eCommerce Term Loans
How to Grow Your Business With eCommerce Term Loans
eCommerce term loans provide entrepreneurs with a lump sum of cash to tackle challenges and take advantage of opportunities. You can use them to capitalize on bulk inventory discounts, open a physical storefront for your brand, or as working capital during a slowdown – the choice is up to you.
Let's explore some of the most common uses of term loans for eCommerce businesses.
Invest in Marketing
Word of mouth can only take your brand so far. Sooner or later, you'll need to invest in marketing your product or service to reach a wider audience. With a term loan, you can invest a lump sum of capital into digital advertising, SEO, and other channels that spread the word about how amazing your brand is.
Purchase Bulk Inventory
Increasing the size of your inventory orders can qualify you for supplier discounts, but not every business can support a more expensive invoice. Financing allows you to increase your purchase power and, in turn, take advantage of opportunities you wouldn't previously be able to.
Diversify Your Products or Service
eCommerce small business loans give you the resources to turn your ideas into a reality. If you have an idea for a new product line or a subset of your service but don't have the money to set the plans into motion, it's worthwhile to explore your financing options and see if an option you qualify for can help you grow.
Invest in CRM Software
Whether you're tracking leads, managing clients, or managing an email marketing campaign, CRM software can help you work with speed and efficiency. Term loans provide the funds you need to invest in these resources without damaging your cash flow.
Open a Physical Storefront
Establishing a location for your brand is a great way to increase visibility and draw in new clients. Not only does financing provide the funds to make this investment, but it also allows you to manage the cost over time and preserve cash flow.
Types of eCommerce Businesses
Description

Description

Dropship businesses sell products online that they don't make or own. Instead, they're manufactured, packaged, and sold by a third party, and the dropshipper business takes a percentage of the sale as a fee for hosting the product on their site. In many cases, the dropshipper never comes in contact with the product at any stage of the sales cycle.

Description

Subscription businesses offer a product or service on a subscription-based fee model. The products vary from clothing to food items and tech gadgets, but they're all delivered to subscribed consumers on a consistent basis.

Description

White label businesses purchase a product from another business, repurpose or repackage it, and sell it to consumers. They put their own spin on existing products and, in the case of Dollar Shave Club, have seen immense success.

Description

Wholesale businesses purchase products from manufacturers to sell to retailers. They make a profit by marking up each product at the time of sale, and they're a great resource for retailers seeking to avoid purchasing bulk inventory or dealing with supply chain challenges.

Description

Marketplace eCommerce businesses combine multiple sellers of a type of product into one centralized location. Clothing marketplaces are especially common, but there are also niche marketplaces that provide products like cameras, home decor, and homemade products.
eCommerce Term Loan Funding Amounts, Rates, and Terms
Funding Amounts
Secure anywhere from $10,000 to $5 million
Repayment Terms
Flexible repayment between one to 25 years
Interest Rates
Varies depending on your business, the lender you're working with, and the economic conditions surrounding your investment.
Frequently Asked Questions
What Is a Term Loan for eCommerce Businesses?
An eCommerce term loan is a financing solution that provides eCommerce businesses with a set amount of capital to capitalize on growth opportunities and tackle challenges. The borrower repays the amount over a set schedule, usually between one and 25 years.
Entrepreneurs leverage this type of financing to buy bulk inventory, open physical storefronts, modernize equipment, purchase CRM software, and much more. It's a great option for projects where you know the exact cost, working capital purchases, and long-term capital needs.
Can You Get a Loan Instantly for an eCommerce Business?
Yes! The emergence of non-bank lenders and FinTech platforms has increased lending speed significantly. You can potentially secure funding within 24 hours or less, especially if you come ready with all the relevant documentation.
How Do eCommerce Businesses Get Funding?
eCommerce businesses can fund their growth through personal investments, reinvesting revenue, an equity transaction, or debt financing. Debt financing is one of the most popular and advantageous methods, as it allows the borrower to secure sizable amounts of capital without losing ownership in their business.
If you decide to leverage debt financing to grow, you'll need to find a bank or non-bank lender that offers a solution that fits your goals. You'll need to meet/exceed your eligibility requirements, then fill out a formal application and wait for a response.
Once approved, you'll review your contract one last time and, if it works for your business and where it's headed, finalize it and have your funds deposited in your business bank account.