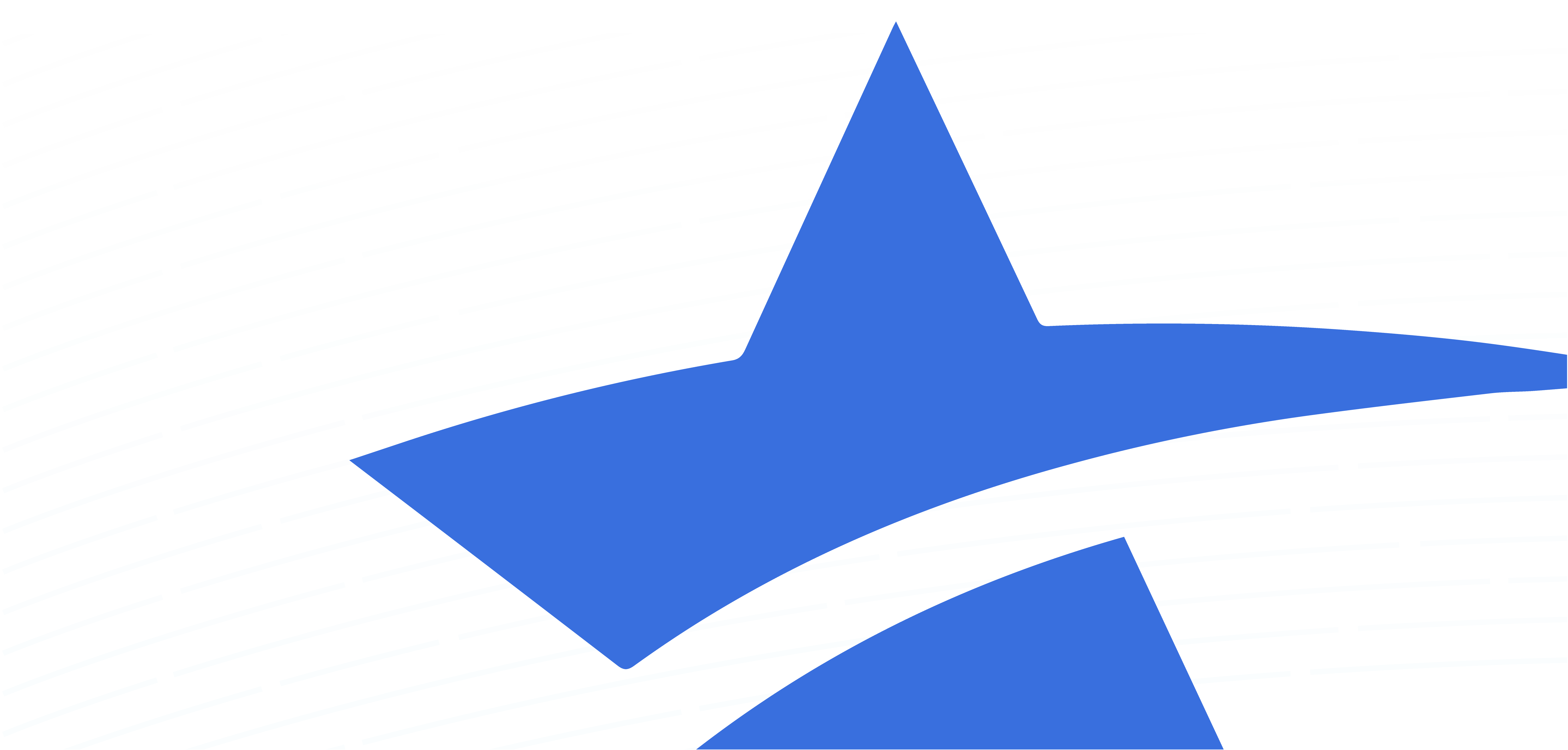 Q1 2023 Small Business Growth Index
NBC's quarterly report on small business-related economic trends. This report covers small business trends and findings for Q1 2023.
Download to the report to see the full design!
Executive Summary
The National Business Capital Small Business Index Growth Report is a quarterly report on small business-related economic trends. This report covers small business trends and findings for Q1 2023. Research was conducted utilizing open-source intelligence, public databases, and sources such as the Small Business Administration, NAICS Association, and U.S. Census Bureau, among other sources.
Insights From CEO Joseph Camberato
Small Business Insights & Trends
Business Loans in 2023 - Q1
Unemployment by State
Number of Firms by Industry
Businesses By Revenue
Businesses By Number of Employees
New Business Applications
Sources
Insights From CEO Joseph Camberato
"Bank lending has tightened, and interest rates have remained high. It's not surprising, considering we saw this happening at the end of 2022, but it's not an excuse to take your foot off the gas pedal.
We're currently in a stagnant phase, or what feels like one. Any positive economic trend will be a slow progression, much like the 08'-09' recession when the "bounce back" occurred over a seven-year period. You have a choice: Take action, make profitable decisions in your business, and join the trend, or stay stagnant, slowly decline, and fall behind the competition.
The smartest business owners aren't getting caught up in the news and inflation reports; Instead, they're focused in their businesses, getting creative, thinking outside the box, and looking for opportunities to grow their businesses. Despite higher rates, our team sees opportunities that make sense for business owners – and they're doing everything they can to move forward with them.
If you're concerned about the economy, it's even more of a reason right now to take advantage of any opportunities that can drive revenue in your business.
Don't let fear or lack of funding restrict your growth. We can still help you access capital."
Small Business Insights & Trends
Small Business Insights & Trends
U.S. gross domestic product (GDP) advanced by 1.1% (1) in the first quarter of 2023, representing a modest economic slowdown. Job growth remained strong, outpacing expectations, with employers adding 345,000 (2) additional payroll jobs per month.
Experts point to strong consumer spending as a major contributor to Q1 economic growth. Consumer spending, as measured by personal consumption expenditures, increased by 3.7% (3). Experts also saw a 4.8% (3) uptick.
Going forward, high inflation remains one of the biggest risks to the U.S. economy and small businesses alike. The difficulties from the banking sector also pose a threat of destabilizing ripple effects.
Inflation Still the Greatest Concern
The previous year saw historic rising inflation levels that dampened business optimism and contributed to increased levels of uncertainty. Although inflation levels appear to be easing from 2022 levels, the pace of rising prices remains well above the Fed's 2% goal. For instance, the U.S. 12-month inflation rate hovered at 5% (4) in March 2023.
In Q1 2023, 54% (5) of small business owners cited inflation as their top concern. Amidst high inflation levels, small businesses often have to spend more to purchase necessary supplies and materials. They may also run into greater obstacles to obtaining financing and struggle to remain competitive – as higher prices ward off potential customers.
Revenue Challenges & Supply Chain Issues Follow in Concern
After inflation, revenue and supply chain issues pose the biggest concern for small business owners, with 22% (5) of small businesses citing the former as a major challenge and 21% citing the latter.
Record inflation has driven up the most basic operating costs. Small business owners have had to consider whether to pass these costs over to customers or contend with diminished profit margins.
Supply chain issues have been a concern for small businesses since the onset of the Covid-19 pandemic. Increased costs, shortages of critical goods, and geopolitical uncertainties continue to contribute to ongoing supply chain disruptions (6).
Fewer Business Owners Believe the US Economy Is in Good Health
Small business optimism dampened through the first quarter of 2023. NFIB's Small Business Optimism Index reported a 0.8-point decrease (7) in March 2023 to 90.1. The drop marks the 15th consecutive month below the 49-year average of 98.
Many business owners report uncertainty about future economic activity. For many, rising prices and rising wages have hindered plans for growth and hiring.
As of Q1 2023, 20% (5) of online small business owners reported believing that the U.S. economy is in good health. This figure represents a 7% drop from Q4 2022 levels.
Interest Rates Deterring Financing & the Ability to Raise Capital
In order to combat rising inflation, the Fed raised interest rates twice in the first quarter of 2023. In February, by 0.25 percentage points, and in March, by another 0.25 percentage points, which brought rates from 4.75% to 5% (8). Experts expect interest rates to follow the trend and increase again in May (9).
Rising interest rates have made borrowing more expensive for small businesses. In fact, 66% of small business owners acknowledged that rising interest rates had limited their ability to raise capital and secure financing.
Larger small businesses, those with over 200 employees (5), are especially feeling the pressure. A considerable number reported that inflation was forcing them to seek out more capital and that high interest rates were limiting their ability to secure financing.
Personal Savings are the Top Means of Financing a Small Business
As financing becomes more expensive and difficult for business owners to secure, more and more are dipping into their own capital reserves to cover business expenses.
The use of personal savings as the primary source to finance a small business continued to rise, representing 69% of small business owners in Q1 2023. By contrast, in Q1 2020, only 43% (5) of small business owners utilized personal savings as a primary method of funding their business.
Revenue, a Barrier to Securing Capital
As business loans become more expensive, lenders have responded by restricting lending requirements. Most noticeably, lenders have raised both credit score and revenue requirements for business funding.
Nearly half (46%) of small businesses (5) report facing difficulties in obtaining financing due to not having enough revenue or assets to qualify for a loan.
Small Business Sentiment Still Lingers Lower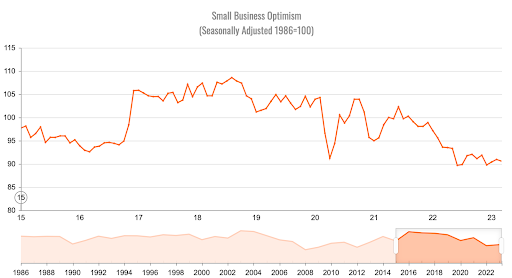 Small business optimism decreased in 2022 and has remained low throughout the first quarter of 2023. Alongside rising inflation, tightening financial markets, and continued supply chain disruptions – small businesses are considerably less optimistic about the economy compared to pre-Covid-19 levels.
Less Small Businesses Plan to Increase Employment
During the post Covid-19 economic recovery, tight labor markets prompted many small businesses to raise wages in an effort to attract and retain new hires. Throughout 2022 and continuing into the first quarter of 2023, this trend began to reverse.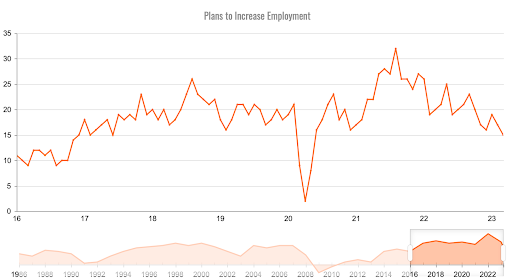 Due to economic uncertainty coupled with rising prices, many small businesses are beginning to put hiring plans on pause for the foreseeable future.
Credit & Borrowing
According to the NFIB, the borrowing and credit situation for small business owners in the first quarter of 2023 has shown some interesting changes. Two percent of owners reported that their borrowing needs were not satisfied completely, indicating a slight decrease of 1 point from the last quarter. In contrast, 29 percent of owners reported that all their credit needs were met, a notable increase of 4 points. Furthermore, 59 percent of small business owners stated that they were not interested in a loan, which is a decrease of 3 points compared to the previous quarter.
In terms of loan accessibility, a net 9 percent of owners found their last loan harder to get than in previous attempts, an increase of 4 points from the last quarter. Additionally, financing was the top business problem for 3 percent of small business owners, which represents an increase of 1 point compared to the previous quarter.
Regarding interest rates, a net 26 percent of owners reported paying higher rates on their most recent loan, an increase of 2 points from February. The average rate paid on short-maturity loans was 7.8 percent, which is 0.1 percentage points lower than February's highest level (also in November) since March 2008.
Despite these changes, 30 percent of all owners reported borrowing on a regular basis, which remained unchanged from the previous quarter.
Business Loans in 2023 - Q1
Business Loans in 2023 - Q1
Small Business Administration Loans FY22 Totals, as of Q1 2023
Small Business Administration (SBA) loans are one of the most popular types of business financing. These loans, offered in partnership with the SBA and a network of private lenders, deliver high funding amounts, lengthy repayment terms, and competitive interest rates to qualifying small businesses.
SBA loans are partially guaranteed by the SBA, which reduces the risk for lenders and makes it easier for small businesses to access capital.
SBA loans can also be used for a variety of business purposes. SBA funding can be directed toward growth plans, purchasing equipment and supplies, as well as debt refinancing.
SBA 7(a) Loans
SBA 7(a) loans are the most common type of loan offered by the SBA. These loans can be used to purchase equipment, inventory, real estate, refinance debt, acquire another business, and more.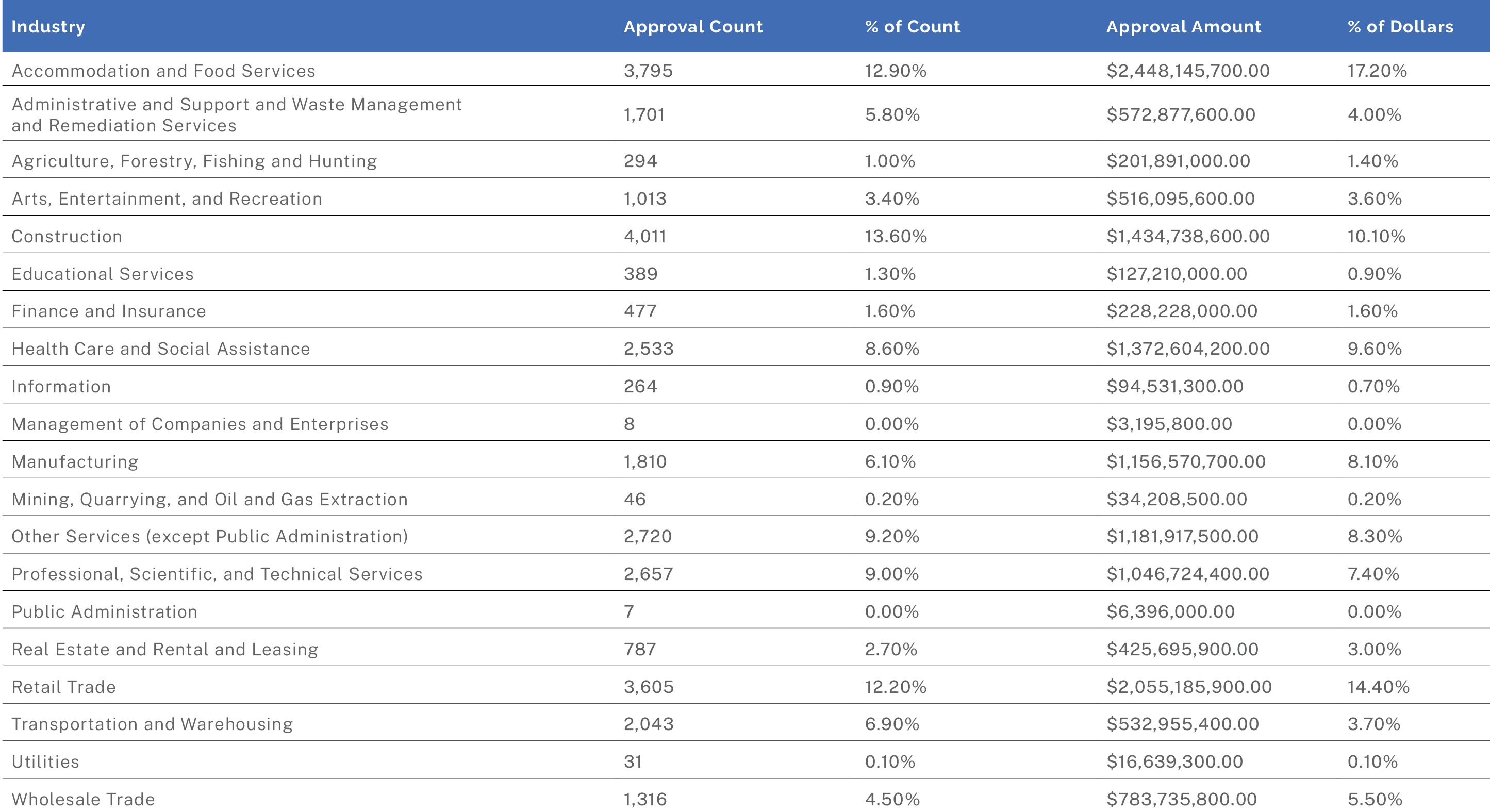 SBA 504 loans
SBA 504 loans are a type of loan program offered by the SBA to help small businesses purchase commercial real estate or large equipment for expansion. Funding amounts on these loans can be as high as $5 million and feature fixed rates.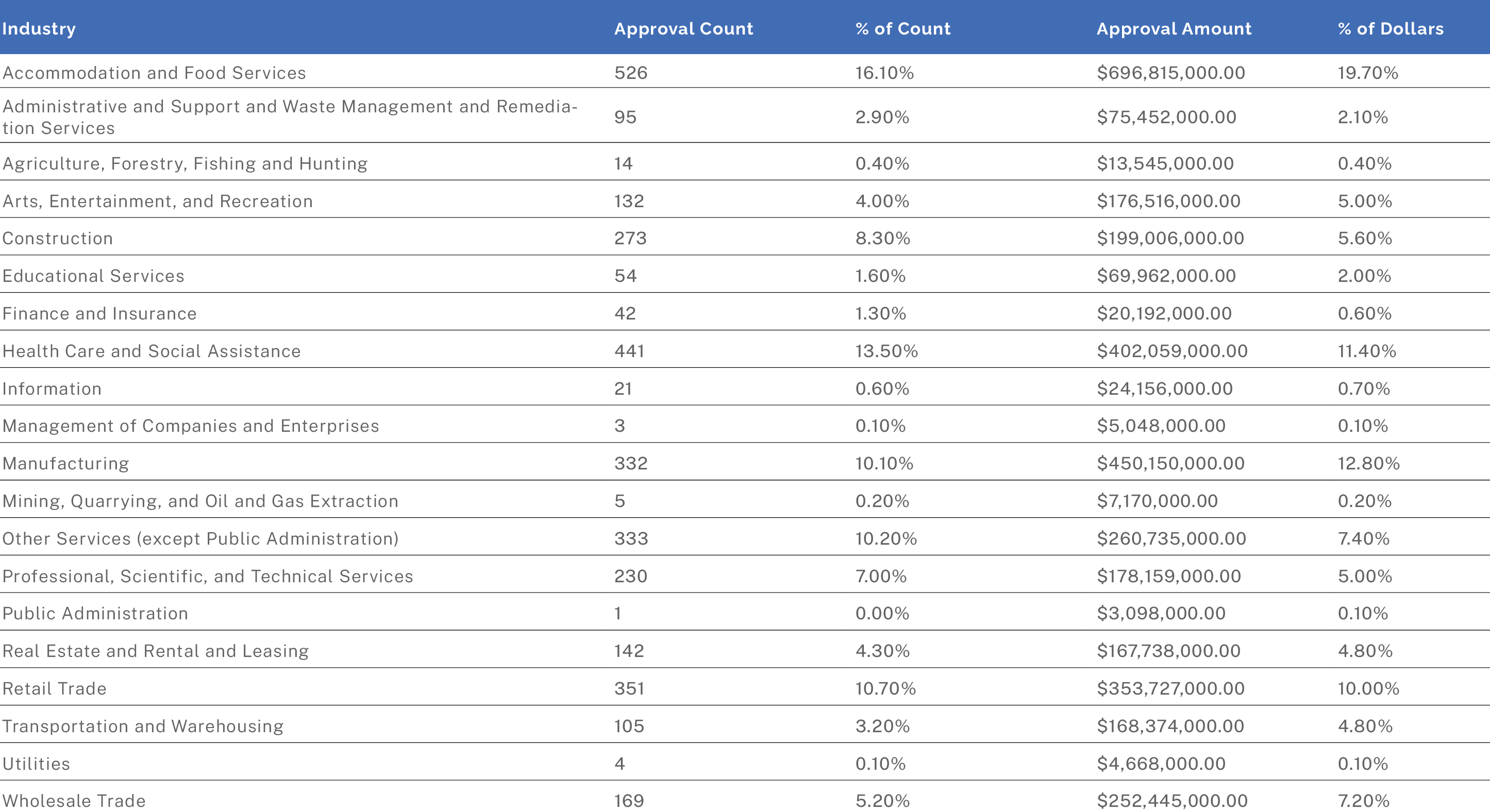 Community Advantage Loans
The SBA Community Advantage Program is a loan program designed to help small businesses in underserved markets gain access to capital. These loans are ideal for business owners operating in traditionally underserved regions, especially low to moderate-income and minority communities. Community Advantage loans can provide up to $250,000, with a maximum repayment term of 10 years for working capital and 25 for real estate purchases.
Unemployment by State
U.S. unemployment changed little throughout the first quarter, coming in at 3.5% (10) in March 2023. As more small businesses continue to pause hiring plans, it's unclear whether unemployment will remain at near historically low levels throughout 2023.
States With Lowest Unemployment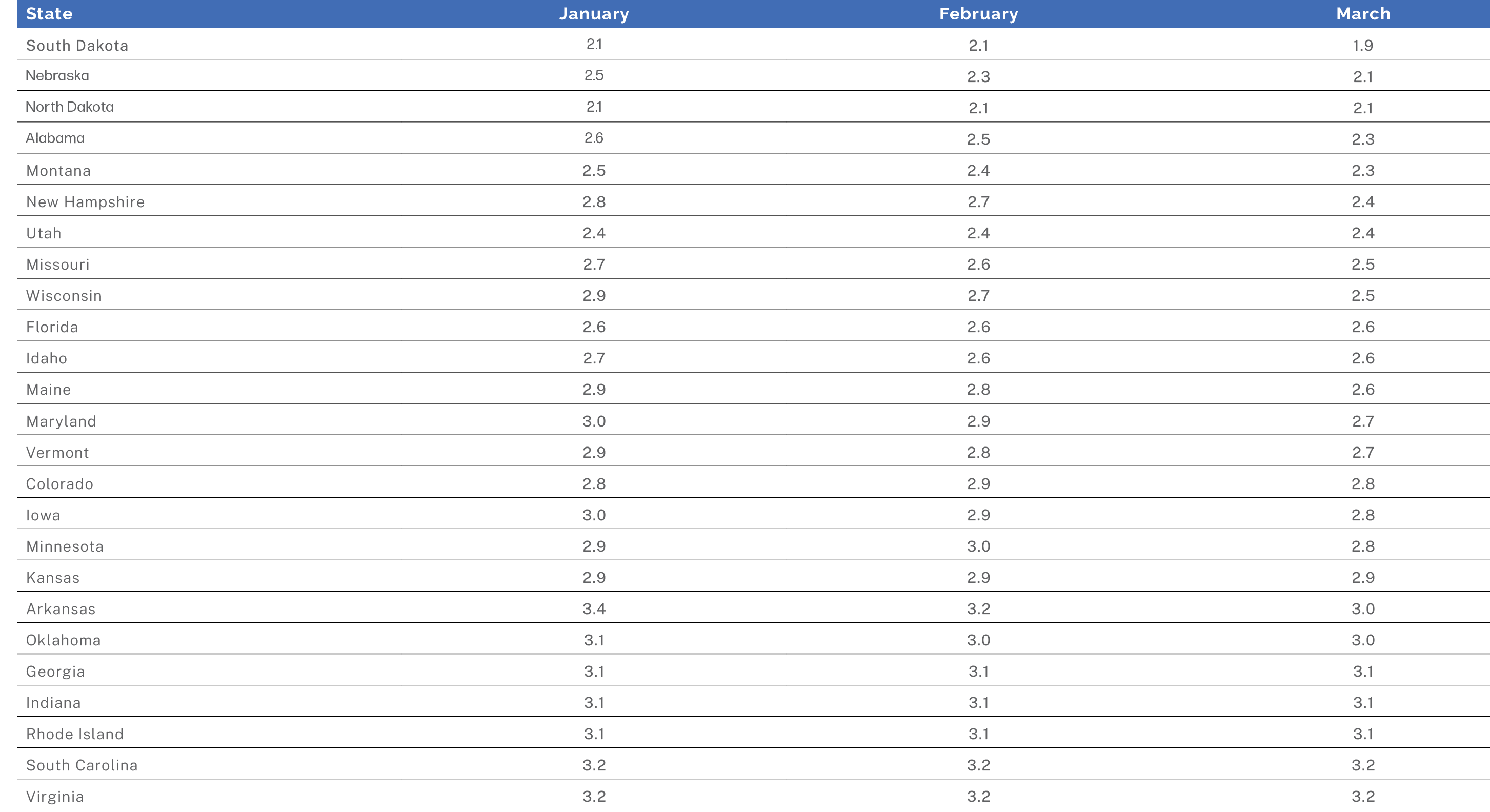 States With the Highest Unemployment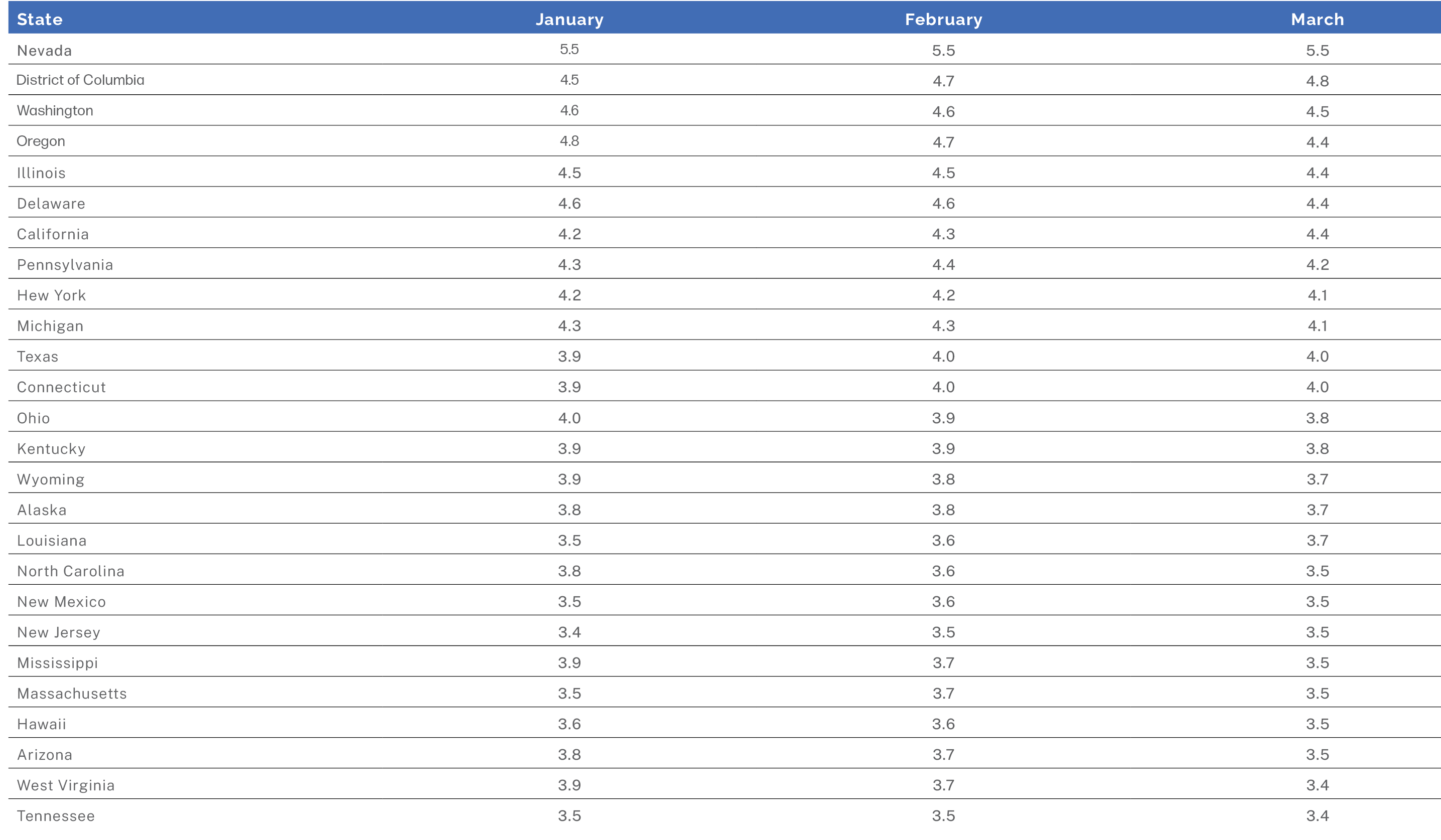 Number of Firms by Industry
Number of Firms by Industry
The majority of U.S. small businesses (11) are centered in professional services, retail trade, healthcare, and construction industries.
Other Services (except Public Administration): 1,986,470 entities
Professional, Scientific, and Technical Services: 2,576,732 entities
Construction: 1,564,895 entities
Real Estate and Rental and Leasing: 947,112 entities
Retail Trade: 1,893,740 entities
Health Care and Social Assistance: 1,724,350 entities
Administrative, Support, and Waste Management: 1,641,698 entities
Transportation and Warehousing: 733,597 entities
Arts, Entertainment, and Recreation: 397,633 entities
Public Administration: 259,365 entities
Finance and Insurance: 806,762 entities
Accommodation and Food Services: 928,144 entities
Educational Services: 439,219 entities
Wholesale Trade: 719,282 entities
Manufacturing: 667,833 entities
Information: 386,163 entities
Agriculture, Forestry and Fishing, and Hunting: 376,065 entities
Mining, Quarrying, and Oil and Gas Extraction: 33,725 entities
Utilities: 52,025 entities
Management of Companies and Enterprises: 97,749 entities
Businesses By Revenue
An overwhelming majority of U.S. businesses, about 79%, bring in less than $500,000 in annual revenue. On the other end of the spectrum, only about 0.03% of firms generate over $1 billion in annual revenue.

Businesses By Number of Employees
Businesses By Number of Employees
The majority of U.S. businesses, about 71%, exist with only one to four employees. Larger corporations and firms with over 1,000 employees make up roughly 0.1% of all U.S. businesses.

New Business Applications
New Business Applications
New business applications can be a promising indicator of entrepreneurship and business growth in the economy. Entrepreneurs may open new businesses for a number of reasons. Ultimately, this indicator suggests a willingness on the part of entrepreneurs to take risks.
The first quarter of 2023 saw an increase in new business applications month-to-month. In March 2023, an increase of 4.5% (12) was observed, totaling approximately 452k applications.
The Southern regions of the United States, particularly in Texas, are experiencing the most significant growth in new business formations. These areas have been able to attract new enterprises due to their low taxes and favorable business regulations. By contrast, the Midwest has seen the smallest increase in new business formations compared to other regions in the U.S.
National Business Capital
Accelerate your success with frictionless financing and expert advice that breaks down the barriers to growth for every entrepreneur.
Thrive with access to a business lending marketplace that's built for entrepreneurs, by entrepreneurs. Experience a time-saving machine that cuts approval times from months to hours. Leverage an extensive network of over 75 lenders and teams of expert financing advisors to ensure you'll always have access to the capital that best fits your business.
Working with NBC, gain a financing partner for the future, ensuring your business has the capital it needs to seize every opportunity and grow without limits.
National Business Capital. Grow to Greatness.