Long Island-based FinTech Business Expands Operations and Continues to Provide Employees with an Award-Winning, Dynamic Workplace
National Business Capital, the nation's leading FinTech lending marketplace for small business loans, will hold a ribbon-cutting ceremony on Thursday, June 23rd, from 10 am to noon at their new headquarters in the Hauppauge Industrial Park at 80 Arkay Drive – Suite 215- In Hauppauge, NY. Several Suffolk County and Smithtown officials will be on hand to welcome the team to their new headquarters, including Suffolk County Legislator Leslie Kennedy and several area business owners.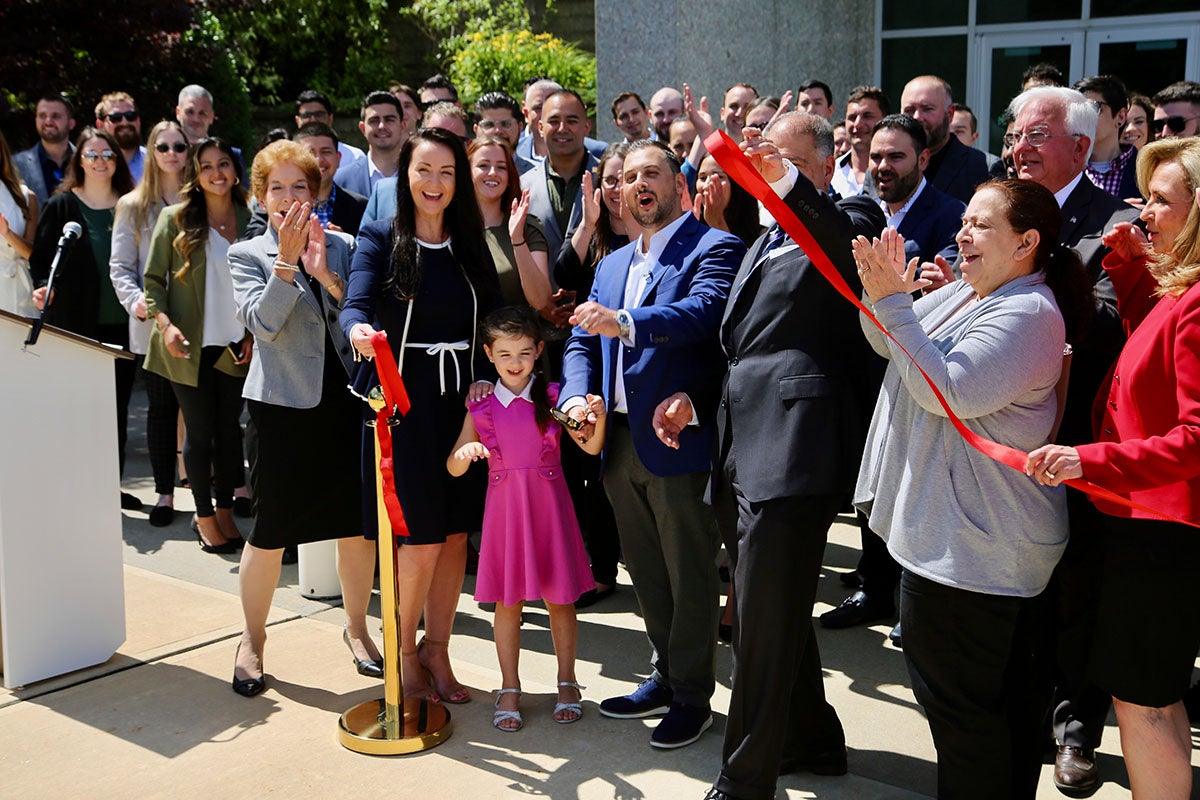 The company chose to relocate from its former home in Bohemia, NY, because of the company's continued growth and expanded workforce needs. They plan to double/triple their team in the coming year, and the move allows them to hire and train their new staff in an environment built for growth.
"Our business is growing, and we love the fact that our employees have this opportunity to grow with us," said Founder and CEO Joe Camberato. "This move is an exciting one for all of us, and our new location offers the room we need to facilitate further growth down the road."
One of the chief reasons National Business Capital chose the new, larger location in Hauppauge is to take advantage of the new building's amenities, such as a state-of-the-art training facility, full-service cafeteria, and employee fitness center. The Hauppauge Innovation Park is the second-largest industrial park behind Silicon Valley, which provides the perfect environment for Joe and his team to expand and serve their clients on an increased scale.
National Business was recently named the #1 place to work on Long Island for 2019, 2020, and 2021, and CEO Joe Camberato takes great pride in providing a dynamic and positive workplace.
"We place a huge emphasis on creating a fun and productive workplace, and this new space will give our employees a fresh location to explore, with new retailers, people, and watering holes to discover," said Camberato. "I've found change like this is a terrific way to invigorate and motivate people – and that's exactly what we like to do at National Business, invigorate and motivate."
Joining the ribbon-cutting ceremony will be Smithtown Chamber of Commerce Executive Director Barbara Franco. "It's a true honor to welcome an award-winning company like National Business Capital to Hauppauge," said Franco. "We're thrilled to have them as neighbors and can't wait to see them around the community."
National Business Capital has been featured in various publications such as Forbes and Bloomberg and also has earned a 5-star Trustpilot rating from more than a thousand customer reviews.
To learn more about National Business Capital as well as its career opportunities, visit: www.NationalBusinessCapital.com
---
Accelerate your success with frictionless financing and expert advice that breaks down the barriers to growth for every entrepreneur.
Thrive with access to a business lending marketplace that's built for entrepreneurs, by entrepreneurs. Experience a time-saving machine that cuts approval times from months to hours. Leverage an extensive network of over 75 lenders and teams of expert financing advisors to ensure you'll always have access to the capital that best fits your business. Working with NBC, gain a financing partner for the future, ensuring your business has the capital it needs to seize every opportunity and grow without limits.
National Business Capital. Grow to Greatness.
Ready to See Your Options?
Go from application to approval in hours, not days, with a streamlined process that merges high-tech with human-touch for high-efficiency financing.