A business line of credit is a flexible financing resource for businesses of all sizes. Unlike traditional loans, borrowers gain access to a total credit limit from which they can draw funds as needed for almost any business purpose.
You can cover expenses, streamline cash flow, increase your purchasing power, and take advantage of opportunities to grow as they arise. Overall, having a business line of credit gives you and your company greater financial flexibility and security, which can pay off handsomely in the long run.
Borrowers can secure a business line of credit from a bank, credit union, non-bank lender, or FinTech marketplace, which combines multiple lenders into one centralized platform. Each one has different qualifications, funding times, and requirements, though, so what you'll need will depend on where you apply.
Preparation helps you move through the application process as fast as possible. Continue reading for a complete list of business line of credit requirements in 2023.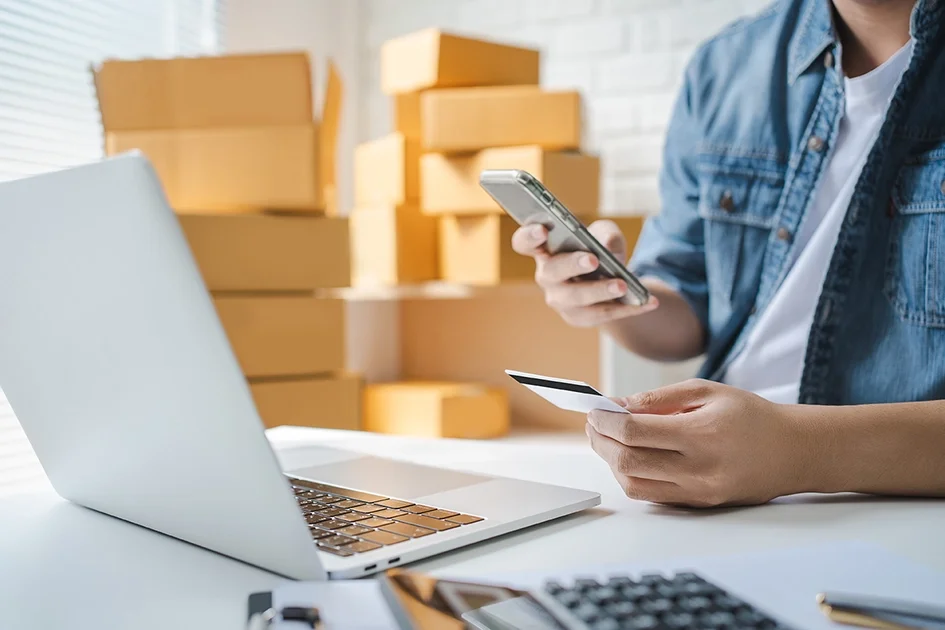 Business Line of Credit Requirements – Qualifications
Lines of credit are a great way to get access to funds for your business. But how do you know if you're eligible, and what are the requirements for a business line of credit?
Here are a few of the standard qualifications:
Time in Business – 1+ year
Annual Revenue – $120,000 minimum
Credit Score – 600+ FICO score
Let's examine the eligibility requirements for lines of credit. In order to qualify for a business line of credit, your business must be in operation for at least one year, generate a minimum of $120,000 in annual revenue, and have a 600+ credit score.
Business Line of Credit Requirements – Documentation
You'll also need to provide some basic information about your business, including your business name, contact information, tax ID number, and your business's financial information. These statements will help give the lender you're speaking with a better understanding of your business and its financial health.
Here's a more detailed list of requirements, although the specific documents you'll need will depend on the lender you're working with.
Personal Documents
Business Documents

Driver's license
Personal banks statements
Personal tax returns
Resume (can help establish credibility)

Business plan
EIN Number
Proof of ownership
Time in business
Business bank statements (going back one year)
Business credit score
Profit and loss reports
Business tax returns
Liabilities (information about other financing attached to your business
Cash flow statement
Collateral information (if applicable)
In most cases, you offer this information through your formal application, which should be secure to prevent any unauthorized access to your sensitive, personal information.
Once you've gathered all of the necessary information, you can apply for a business line of credit online or by speaking with the bank you do business with. However, many entrepreneurs are finding it increasingly difficult to reach an approval with their banks, especially if they're in "growth mode."
Benefits of a Business Line of Credit
Here are a few of the many benefits of a business line of credit:
Avoid having to dip into cash reserves in order to cover expenses or take advantage of unexpected opportunities.
Cover sudden expenses and repay over a more manageable schedule.
Increase purchasing power to afford more expensive assets, relationships, and opportunities.
Improve your company's credit rating, making it easier to obtain financing in the future.
Ability to negotiate better terms with suppliers. Once they know you have a business line of credit in place, they'll know you'll have the liquidity to establish a consistent relationship.
Business lines of credit are powerful resources for growing businesses. Instead of leveraging cash flow for every financial need, you can draw funds from your credit line and never take your foot off the gas pedal.
Make sure to shop around and compare different offers before deciding on a provider, though, as terms and conditions can vary significantly from one lender to another.
How to Apply for a Business Line of Credit
A line of credit is a great way to access the funding you need to grow your business, but how do you go about applying for one? Here are a few things you'll need to do:
1. Check Your Business Credit Score
This will give you an idea of whether you're likely to be approved for a business line of credit. If your credit score is below average, you might want to consider proactively strengthening your credit before starting the process. That is, of course, if you have the time.
2. Gather Financial Statements
You'll need to provide information on your business's revenue, expenses, and assets. Make sure to have your business bank statements, credit score information, and other relevant financial documentation ready and available to ensure you don't waste time.
3. Prepare a Business Plan
Your business plan will give the lender a snapshot of your organization. They use this information to gain a better understanding of your business's goals and, more importantly, how you plan to use the line of credit in your operations. As long as your plan is sound, and you intend to use the borrowed funds for a business purpose, you likely won't run into any issues with this requirement.
4. Find a Lender
There are many options out there, so don't feel that you need to settle on the first approval you receive. Shop around, compare rates, and find terms that meet your specific circumstances.
5. Submit Your Application
Once you've found a lender you're comfortable with, it's time to fill out the application and submit it for approval. This is where step 2 becomes important. If you're applying to multiple lenders, having the necessary documentation close by can help you speed up the process considerably.
Applying for a business line of credit can seem like a daunting task, but if you're prepared and know what to expect, it can be a relatively straightforward process. If you're finding it difficult to get through one or more of these steps, our team is only a phone call away.
What Can You Use a Business Line of Credit For, and How Does It Work?
A business line of credit is a flexible financing option that entrepreneurs use for a variety of purposes. Unlike a term loan, which must be repaid in full by a certain date, a line of credit gives businesses the ability to borrow and repay funds as needed, up to the available credit limit. The increased flexibility can be helpful when unexpected expenses arise, or you encounter an opportunity to grow. Here are a few ways you can use a business line of credit to cultivate sustainable growth:
Cover payroll expenses
Stock up on extra inventory for a busy season
Expand your current location or move to a new one
Launch a new marketing initiative
Purchase necessary equipment
Hire new employees
Take advantage of outsourced resources, like virtual assistants or copywriting services
One major benefit of business lines of credit is that you only pay interest on the amount you draw – not your total credit line. Still, you'll have to be careful about how much you're using your financing.
Business lines of credit are typically secured by collateral, such as business equipment or real estate, but this isn't the case for every lender. Some lenders may not require it at all, whereas others may only require it for businesses with less than favorable financials.
Many entrepreneurs tend to avoid collateral offerings like the plague, as they don't want to risk losing a critically important asset in their business. However, it can be worthwhile if you're having trouble reaching an approval otherwise. As long as you stay on top of your payments, you can maintain ownership of your assets and secure the funds you need to grow simultaneously.
How to Repay Your Business Line of Credit
Most business lines of credit are revolving, meaning that the term renews whenever you've paid off the existing balance. This benefit makes this financing option very attractive to entrepreneurs who are worried about deadlines or time restraints, but this means that you'll have to set your repayment schedule on your own, much like with a traditional credit card.
Here are a few steps to take when trying to determine your specific repayment schedule.
Evaluate Your Financial Situation
First, start by evaluating your current financial situation. What can you realistically afford to pay each month? Make sure to factor in other debts, fixed costs, and anticipated growth expenses. Once you have a good understanding of your cash flow, you can develop a repayment plan that fits your budget.
Strategize Your Repayment
Next, consider how soon you need to start making repayments. If you have the flexibility, it may be beneficial to spread out your payments over a longer period of time. This will lower your monthly payments, making it easier to meet your other financial obligations. On the other hand, if you need to repay the borrowed amount quickly for one reason or another, you may want to consider making larger payments each month.
Some lenders require you to hold a zero balance for a certain period of time over the course of your financing. You'll have to plan around your terms, and if there's something like a zero-balance clause, make sure to speak with your lender about how they expect you to comply with their contract restrictions.
Keep In Contact With Your Lender
Finally, stay in communication with your lender. If you run into any problems or anticipate any changes in your financial situation, let them know right away. By working together, you can ensure that you stay on track with your repayment plan and avoid any potential pitfalls.
Follow these tips, and you'll be on your way to repaying your business line of credit in no time.
Frequently Asked Questions
What Are the Terms of a Business Line of Credit?
Business line of credit terms can vary, but they'll typically involve making monthly payments until you've paid off the borrowed amount. In other words, these financing options often have revolving terms, and you only pay interest on the amount you draw.
How Do I Qualify for a Business Line of Credit?
To qualify for a business line of credit, you will typically need to have at least a year in business, a 600+ FICO score, and a minimum of $120,000 in annual revenue. Collateral may also be required, but this requirement depends on the lender you're doing business with and your business's financial information.
What Are the Benefits of a Business Line of Credit?
A business line of credit can provide flexible financing for businesses that need access to cash on an ongoing basis, which can be a helpful way to manage cash flow or cover unexpected expenses. You only pay interest on the amount you draw, and the revolving term allows you to reuse the financing once you've repaid, unlike term loan options.
How Long Does It Take To Get a Business Line of Credit?
The time it takes to secure a business line of credit depends on the lender you're dealing with. Typically, banks and credit unions have longer application and underwriting processes than alternative lenders, making the letter a better option for anyone who needs fast financing. For example, it could take weeks or months to secure a line of credit from a bank, whereas it might only take a day with an alternative lender. If you're looking to streamline your search for business lines of credit, team up with the experts at National Business Capital and let our team do the heavy lifting for you.