If you've ever had a medical emergency, you know all the different ways it can disrupt your life. And for many consumers, the problems don't end once their health issues are resolved — the unpaid medical debt continues to disrupt their credit.
If someone has an unpaid medical bill, that debt is eventually sent to collections. It will also show up on their credit report and cause their credit score to drop. A low credit score can impact your ability to find housing, get a job, and access credit in the future.
That's why the three major credit bureaus — TransUnion, Experian, and Equifax — announced they would begin removing medical debt from consumer credit reports late this summer. This move could help millions of Americans improve their credit scores.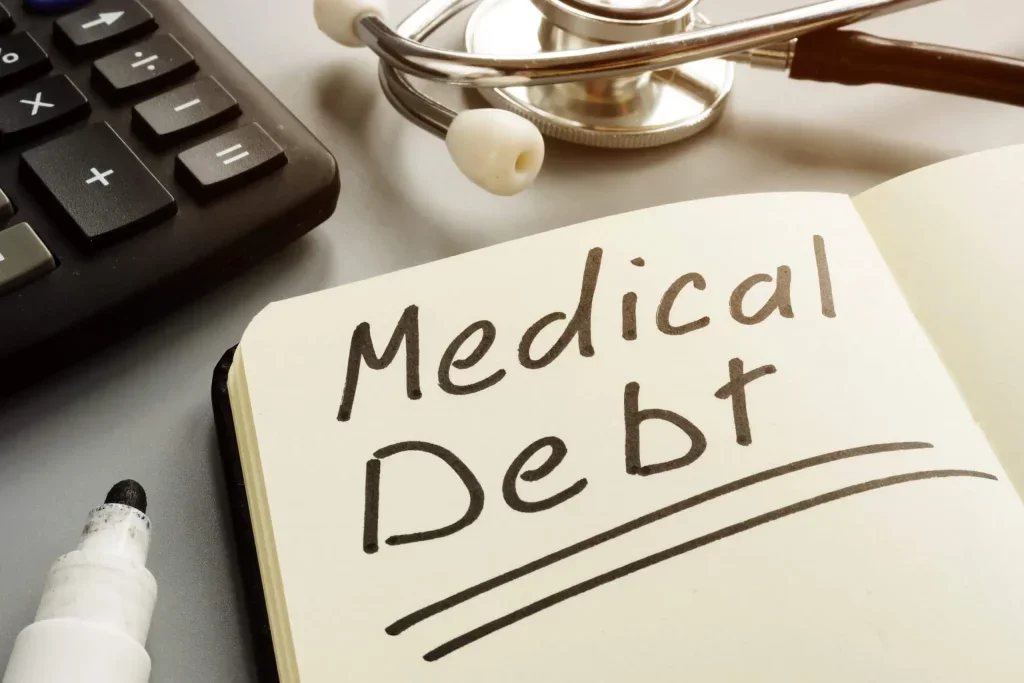 CFPB cracks down on inaccurate medical billing
This move to remove medical debt from consumer credit reports was spurred mainly by a recent report from the Consumer Financial Protection Bureau (CFPB). The CFPB, an agency responsible for consumer protection in the financial sector, found that there are currently $88 billion in medical bills on consumer credit reports.
The even bigger problem? A lot of this medical debt is inaccurate, and it's challenging to get these errors fixed.
Medical bills are the most common debt in collections found on credit reports. According to CFPB Director Rohit Chopra, "Our credit reporting system is too often used as a tool to coerce and extort patients into paying medical bills they may not even owe."
When these bills are left unchallenged, the adverse effects can be far-reaching. Unpaid medical bills on credit reports can lead to bankruptcy, limited access to credit, and difficulty finding a job.
It can even lead some consumers to avoid seeking medical care in the future. The effects are even more pronounced in Black and Hispanic communities.
It can also impact low-income individuals, veterans, and older adults. And it's a situation that's been made worse since many insured and uninsured individuals were forced to incur expenses related to hospitalization for COVID.
Most medical debt will be removed from credit reports
Earlier this week, the three major credit bureaus released a statement announcing significant changes to how medical debt will be reported. The changes will be rolled out gradually, with the first one going into effect this summer.
Starting in July, paid medical debt will no longer appear on consumers' credit reports. In addition, unpaid medical debt will only show up after 12 months of non-payment, up from six months.
This will give consumers more time to negotiate with their health care providers. Then during the first half of 2023, all unpaid medical debt of $500 or less will be removed from consumer credit reports.
The CEOs of Experian, Equifax, and TransUnion released a joint statement saying that this change is being made to help consumers "focus on their financial and personal well being." The statement went on to say, "As an industry, we remain committed to helping drive fair and affordable access to credit for all consumers."