This post was originally published on June 3, 2019. It has been updated with new information about the most profitable businesses, and even more high-potential business ideas.
Not all businesses are created equal in terms of profitability. Although you have an endless amount of directions to take as an entrepreneur, you will want to invest in starting a small business that is lucrative both this year and in the future.
With technology constantly evolving, and the COVID-19 pandemic changing the landscape, there are plenty of new opportunities. So what businesses make the most money?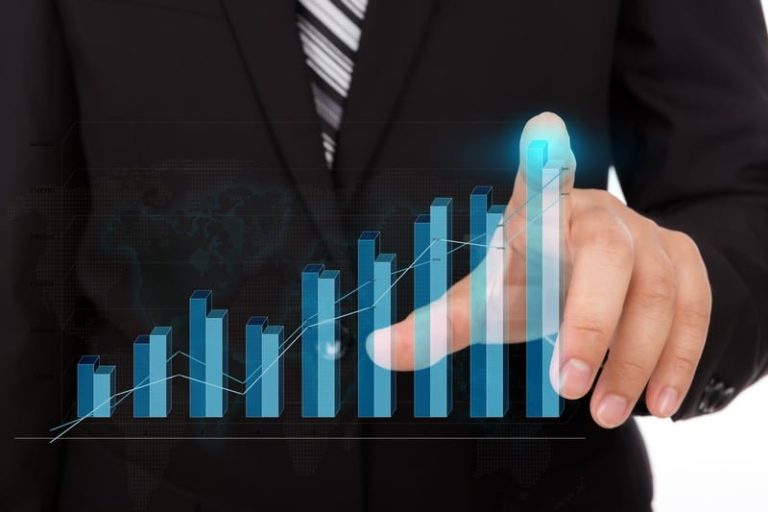 Mobile BusinessesIf the pandemic has shown us anything, it's that working remotely is the wave of the future. That's why mobile businesses are quickly becoming one of the most profitable and trending small businesses in 2019. If you can provide a service or perform a skill that is able to be performed from any location, take your business from in-house to on wheels and start traveling to your customers.There are several benefits associated with launching a mobile business and conducting services from anywhere. Not only does it increase your opportunity to earn revenue from any town or state, but it also enables you to work on your own terms.In addition to personal advantages like flexible scheduling and more lucrative opportunities, mobile businesses are in-demand from consumers. With an increase in online ordering and service delivery, becoming a "business on wheels" will enable you to better serve your current and potential customers.Some examples of profitable mobile businesses include food trucks, repair services (car, phone, plumbing, etc.), IT, and personal training.
Business-To-Business (B2B) Services
Business-to-business services, also referred to as B2B services, are becoming increasingly more popular as time goes on. B2B services can be performed on a freelance basis or as an incorporated business.There are many types of B2B services you can offer in an effort to save businesses money and increase efficiency. Marketing services include digital marketing, content marketing, social media management, ad management, graphic design, website development, and search engine optimization (SEO). Other B2B services that automate day-to-day operations are payroll, bookkeeping, accounting, tax preparation, and consulting.These types of services are typically provided by digital marketing agencies, local small businesses, and independent contractors. No matter which way you choose to perform B2B services, the potential to earn six figures per year is very possible.
"Sharing" Businesses

"Sharing" businesses are trending now more than ever before thanks to increased interest in environmental concern, minimalism, and the economy. "Sharing" businesses have entered the homes, businesses, and lives of millions of people across the world.As opposed to owning, renting is the more environmentally and economically friendly option. This is why Uber and Lyft have become the two biggest ride-sharing apps, and AirBnb is the most popular home rental sharing app.There are companies launching in the personal wellness, fashion, and home improvement spaces every day. Depending on your interests and which business model you would be best suited for, starting a small business in today's sharing economy would be an extremely profitable business idea.Be sure to consider social distancing and other COVID-19 safety regulations!
Child-Oriented BusinessesDo you have a passion for improving the lives of children and their parents? With a major baby boom over the last two years, child-oriented businesses are guaranteed to see profit this year.Child-oriented businesses range from doulas and post-pregnancy caretakers to childcare organizations and entertainment services for kids. Depending on your skill set and business goals, you can take this opportunity to earn money by combining your love for caretaking and interest in tech, gaming, and/or healthcare.
Real Estate ServicesAccording to Forbes, real estate leasors were one of the top most profitable businesses of 2017 — and this still rings true in 2019.Depending on your state, leasing real estate agents may not require a real estate license as long as they work under a licensed broker. However, if you aspire to launch a full-service real estate business, you will need to acquire your license, a set of business cards, and a strong marketing strategy.
Virtual Reality (VR) BusinessesVirtual reality (VR) is biggest technological advances to hit homes and theaters in recent years. From video game headsets to interactive home setups, the opportunities to incorporate VR into your everyday lifestyle (and business) are limitless.With the pandemic limiting entertainment possibilities outside the home, there's never been a better time to break into the industry.There are many ways to start a VR business in 2019, like 3D movies, office team-building exercises, meditation, training, and gaming. All of these options can either be mobile on wheels or in a set location. No matter where your VR small business is located, you will be sure to attract a strong interest in people of all ages and levels of technology experience.
Personal ServicesIf you are active in the digital space, then you are likely well aware that personal services are taking the world by storm. Wellness, health, fitness, and pet-related services are some of the most popular and profitable personal small business ventures. Start-up costs can be as low as $0 and generate thousands of dollars of revenue in no time.
Open an eCommerce Website (Or Dropshipping)
eCommerce was already a rapidly growing industry. During the pandemic, consumer shopping patterns shifted towards the internet even more. Between April and June, eCommerce spending increased by 44%, according to Digital Commerce 360.There's more opportunity than ever to earn income either on the side, or as a primary revenue stream. You don't even need physical products on hand or in a warehouse to open an eCommerce website.Dropshipping, the eCommerce practice of selling products online and having another company fulfill them, is also gaining popularity. As a dropshipper, you split the profit with the company that actually fulfills the order.Because you don't need any inventory, warehouse space or a shipping process, start-up costs are very low. In fact, your only costs may be hiring people to build and manage your website, and market your products. Your goal is to get traffic and compel people to buy—that's it.At scale, this is certainly one of the most profitable small businesses you can open.
Monthly Box & Subscription-Based BusinessesThe eCommerce boom isn't limited to standalone products—subscription boxes are booming now, too.Subscription boxes marry the simplicity and ease of online shopping with the thrills of variety and surprise. Customers pay a monthly recurring fee and receive a few products once a month.Between meal-prep kits and other food-related subscription boxes, to curated alcohol samples, to makeup, and even fan merchandise, people love subscriptions. There are endless possibilities, and targeted, niche-focused marketing could be all you need to convert prospective buyers.Rather than lose customers after a few boxes, you can encourage them to continuously renew by always providing new value, products, and content. Consider what your audience would find interesting or helpful, and build a strategy from there.
Commercial Deep Cleaning ServicesCommercial cleaning services were important, but with COVID-19 creating new safety regulations, they're more important now than ever. These local cleaning companies enable businesses to open and continue to serve customers, especially as the pandemic continues.If you market your business correctly and establish weekly or bi-weekly contracts with local shops, this could be an extremely profitable business. Most businesses are required to clean on a regular basis.Businesses may require a more thorough deep cleaning if an employee tests positive, or the area becomes a hotspot. They may also pay for a deep cleaning to help customers feel comfortable and safe. Your commercial cleaning company can add value by taking pictures throughout the process, and offering them up as a marketing tool for the business.
Errand Services Like Shopping & MoreAmazon and DoorDash add convenience by helping people get what they need without leaving their homes. But what about everything you can't get through a mainstream delivery or eCommerce app?You can fill that void by offering errand services that make life even more convenient for people via an app or website.Consider other tasks that might normally cause people to leave their homes, like laundry, purchasing  alcohol, and more. Then, offer a streamlined solution with an integrated payment method.As an eCommerce alcohol delivery platform, Drizly has already capitalized on this potential. Since the beginning of 2020, the number of retailers on the platform has doubled. Year over year, this growing brand has experienced a 350% increase in sales—which they intend to sustain.
 IT  & Telecommuting Consulting CompaniesDuring the height of the pandemic, all companies (aside from those deemed essential by the government) were working from home. For some companies, the transition was seamless. For others that were less prepared, it was a bit hectic.Now that things have leveled off, many companies have returned to the office, but some are staying home for the long haul—or permanently. Even those that have returned are considering the potential impact a second wave—and a second work-from-home order—could have on productivity.IT & telecommuting consulting companies can help ease this transition by:
Recommending and taking steps to implement the right technology to allow people to seamlessly work from home
Migrating local networks to the cloud, allowing workers to access files normally stored on local servers from home
Protecting company and customer data by boosting cybersecurityYou can jump on this profitable small business opportunity by creating a company that helps make this a seamless transition. Now that people understand the risks of not being prepared to work from home, decision makers will take steps to help make this a stress-free process.
Get The Capital You Need To Grow or Expand Your Business
Looking to grow your established business, or expand your existing company by providing another product or service?
It might not be cheap, but National is here to help.
At National, we understand that every challenge is also an opportunity. Rather than looking at the numbers, we consider what you need to reach new horizons in your business.
Through our 75+ lender marketplace, you can find the best options on the market without shopping around. One of our knowledgeable Business Financing Advisors will walk you through the process, explaining your options and giving you the chance to ask questions.
Most Profitable Businesses for 2021
Related Business Loans Articles: