Are you a dentist considering financing your business? Finding the right dental practice loan can be a challenge. From loan size to loan structure, there are many different factors to consider. With so many options available, it can be difficult to know which type of dental practice loan is the best choice.
In this article, we'll explore the best loans for starting or growing a dental practice and, more importantly, how to decide which financing type is right for you. Continue reading to learn more about the top dental practice loans available.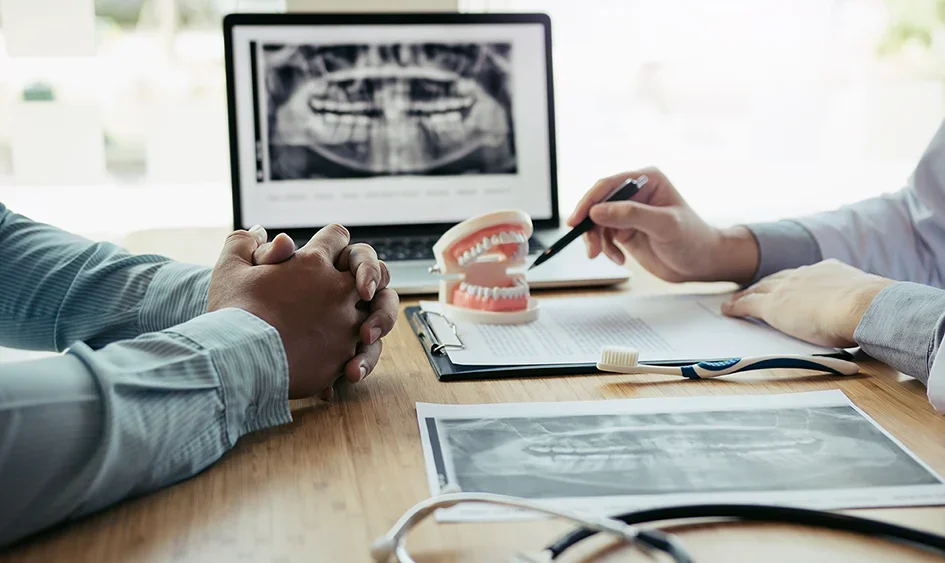 What Are Dental Practice Loans?
Dental practice loans are a type of financing designed specifically for the unique needs of dental practices. These loans provide capital for businesses to start or expand a practice, purchase new equipment, or diversify their services. In some cases, they can even be used to purchase another existing dental practice and grow an enterprise.
Dental practice loans allow entrepreneurs in this space to quickly secure the funds needed to make improvements or capitalize on growth opportunities without dipping into personal funds.
Generally, dental practice loans are provided by banks, credit unions, and other lenders that specialize in business financing. There are numerous different types of dental practice loans that can be structured in a variety of ways.
What Can Dental Practice Loans Be Used For?
There are hefty costs associated with running and operating a dental practice. Likewise, if you're just starting out in this space, you'll need financing to get your new dental practice off the ground and running. Fortunately, dental practice loans can be used for a wide variety of purposes while offering considerable flexibility.
Sometimes, you may have to offer a detailed business plan of how you intend to use the borrowed amount to your lender. While this may sound like a roadblock, most expenses incurred by dental practices fall within the lender's accepted use guidelines, so you likely won't run into a problem unless you're planning to grow your business in an unorthodox way. Take a look at some of the most common ways entrepreneurs put this financing type to work.
Purchase equipment
Dental practice loans can be used to finance the equipment and supplies needed to run your practice. Whether you're starting from scratch or looking to make upgrades, a loan can help break up the costs associated with purchasing machinery.
Equipment financing increases your purchasing power, preserves your cash flow, and makes operating at your highest capacity much less expensive. Most entrepreneurs find it more affordable than paying for supplies out of pocket. You may also qualify for tax deductions if you choose to finance equipment, like Section 179, which allows you to write off nearly the entire value of an asset on the current year's tax return.
Setting up or expanding a dental practice
Equipment is only of the many expenses you'll encounter as you grow and scale your dental practice. The other costs associated with setting up or expanding your business can range widely, which is why many entrepreneurs in the industry leverage dental practice loans to help them pay for their investments on a more manageable schedule. You can use your funds to hire staff, acquire much-needed office space, or market your brand – the choice depends on you, your business, and your goals.
Renovations or remodeling
If you're looking to make upgrades, loans can help cover the costs associated with renovating or remodeling an existing dental practice. You can use financing to revamp your office's appearance and gain a competitive edge over other practices in your market.
Acquire a practice
Many business owners in this space drive their growth by acquiring another dental practice. Buying an existing practice gives you access to an up-and-running business with immediate cash flow. The downside is that the upfront costs can be considerable, but financing can help you realize your goals by providing you with the funds needed to capitalize on available opportunities.
Short-term expenses
Dental practice loans can be used to manage day-to-day operational expenses associated with running your business. It's not uncommon for entrepreneurs to obtain a dental practice loan and use it to mitigate short-term cash flow disruptions or make ongoing investments.
Refinance or consolidate existing debt
If your business already has ongoing debt and you're looking to either minimize or streamline payments, a dental practice loan can be a viable solution. By taking out another loan (preferably at a lower interest rate), you may be able to improve your cash flow and consolidate your bills into one low monthly payment.
Types of Dental Practice Loans
Whether you're starting a new dental practice or expanding your existing business, it's important to consider the different types of loans available. The "best" dental practice loan for your business will depend on your unique needs and goals.
Small Business Administration (SBA) loan
This type of loan is backed by the Small Business Administration and aims to help entrepreneurs start and grow their businesses. SBA loans provide long-term financing with low-interest rates and flexible repayment terms. These are highly sought-after small business loans that typically feature some of the lowest rates on the market.
The SBA offers a variety of programs designed to help small businesses get the funding they need. The 7(a) and 504 programs are the most common, with each option delivering funding amounts of up to $5 million. If you're looking for a less significant financing product, consider SBA microloans, which are much easier to qualify for and feature funding amounts of up to $50,000.
They can be used to finance equipment, real estate, office renovations, and more. The SBA does have usage guidelines, though, so be sure to review them before starting the process.
Dental practice business lines of credit
Business lines of credit are distinct from other types of dental practice loans primarily because of their flexibility. Unlike other, more structured types of financing, this option allows you to withdraw funds on an as-needed basis up to a certain amount. Once you're approved, your business will be able to use the funds immediately – making this financing type especially convenient.
Furthermore, you'll only pay interest on the amount you borrow. A line of credit can be used to cover day-to-day operational expenses or finance larger projects. They're a great option for dentists who have short-term financing needs and those looking to manage unexpected expenses.
Dental practice term loans
These loans enable dental practices to make lump-sum investments, large one-off purchases, and finance large projects. Term loans are great for businesses that know exactly how much funding they'll need and can benefit from consistency. They also feature a set repayment schedule, where payments remain regular over the lifespan of the loan.
Many dental practices may also use a term loan to purchase an existing practice or cover the costs associated with transitioning an existing practice over to new ownership. All in all, these loans can be incredibly economical when you have a set project in mind.
Each dental practice loan type has different requirements and terms, so it is important to evaluate the pros and cons of each option before making a decision. If you're unsure which dental practice loan would work best for your needs, consider reaching out to the professionals at National Business Capital for personalized guidance and recommendations.
What to Know About Dental Practice Loans
There are many benefits associated with obtaining dental practice loans, including the ability to access funds quickly, flexible payment options, and more. In order to ensure a dental practice loan works for your business, it's critical to consider the following factors.
Loan type
Different types of loans have different repayment terms, interest rates, and other details that must be taken into account. For instance, a secured loan (backed by collateral) may have a lower interest rate and shorter repayment terms, while an unsecured loan may have a higher interest rate and longer repayment terms.
Total funding amount
The size of the loan, as well as the payments needed to pay back the loan, should be taken into account. Both will depend on a variety of factors, such as the amount of money needed to purchase equipment, supplies, and other necessary items for your practice. Still, it's important to evaluate the loan amount carefully to ensure that it's not too large or too small.
Interest rate and repayment schedule
It's also critical that you understand the terms of the loan and the repayment schedule. Ideally, you'll want to find a loan with a reasonable interest rate to keep your expenses low and maximize the benefits of financing. You should ensure you're comfortable with the loan's repayment terms, too, as these will affect your business's cash flow.
Possible risks
As with any funding type, there's always some degree of risk when you're taking out a dental practice loan. Ideally, you'll want to avoid any funding solutions you can't afford to minimize the potential of default.
Additionally, it's important to consider origination fees and other costs associated with taking out the loan. By carefully weighing the benefits and risks of different types of loans, you'll be able to pinpoint the best option to finance your dental practice.
How to Apply for a Dental Practice Loan
Using a dental practice loan can be a great way to finance the purchase of a dental practice or manage other business expenses. Furthermore, applying for a dental practice loan is a fairly straightforward process. Here's how to get started.
Step 1: Understand the different types of lenders
Securing a dental practice starts with determining the lender that best fits your needs. Several types of lenders offer dental practice loans, including banks, credit unions, or online loans.
Banks and credit unions are known for maintaining the strictest requirements and lowest approval rates. However, online lenders are more lenient – and offer the fastest approval times. It's possible to get funded with a loan from an online lender in as little as 48 hours. No matter which type of lender you choose, carefully consider their reputation and track record.
Step 2: Gather the necessary documents
At this point, your lender should be able to provide guidance on what you'll need to complete the application. Some of these documents may include financial statements, credit reports, business plans, and tax returns.
If you're looking to buy another practice, you'll need to provide a detailed description of the practice, plans for your existing business, and additional financial information from the business you're seeking to purchase.
Step 3: Submit your application
Once you have assembled all the required documents, it's time to officially submit your application. Make sure to review the application carefully and ensure that all information is accurate, as any mistakes can result in funding delays or even a rejection. Additionally, you should follow up with your lender to ensure that the application is being processed in a timely manner.
Step 4: Compare your funding options
Comparing loan terms and interest rates is an essential step when selecting the best loan for your dental practice. By doing this, you'll be able to make an informed decision and select the most optimal loan that meets your financing needs.
Step 5: Wait for a decision
Once your loan is approved, you'll have to sign the loan documents and begin making payments. Before signing, ensure that you understand ALL the terms of the loan.
Moving forward, you'll want to make sure that all your payments are made on time, as a positive payment history will help boost your credit score.
Compare Top Dental Practice Loans With National
Knowing the different types of loans, repayment terms, and eligibility criteria will enable you to find the right dental practice loan that suits your needs. Additionally, exploring your options when it comes to financing offers is essential to ensure you're selecting the best deal for your business.
To get started, head to National Business Capital to obtain an overview of the different kinds of dental practice loans your business could qualify for. With expert guidance at every step, you'll be able to determine the ideal financing type to start or grow your enterprise.