Any business line of credit gives you the ability to draw cash as you need it and only pay interest on what you take. But, a revolving business line of credit takes that benefit to a new level.
Now that revolving lines of credit have once again become a viable financing option for small businesses, many are eager to jump on them—especially as the ongoing pandemic puts a financial strain on small businesses.
But what is a revolving business line of credit, and how does it work?
Continue reading for all the information you need to know about this type of financing, including how it works, the benefits, and the relevant qualifications.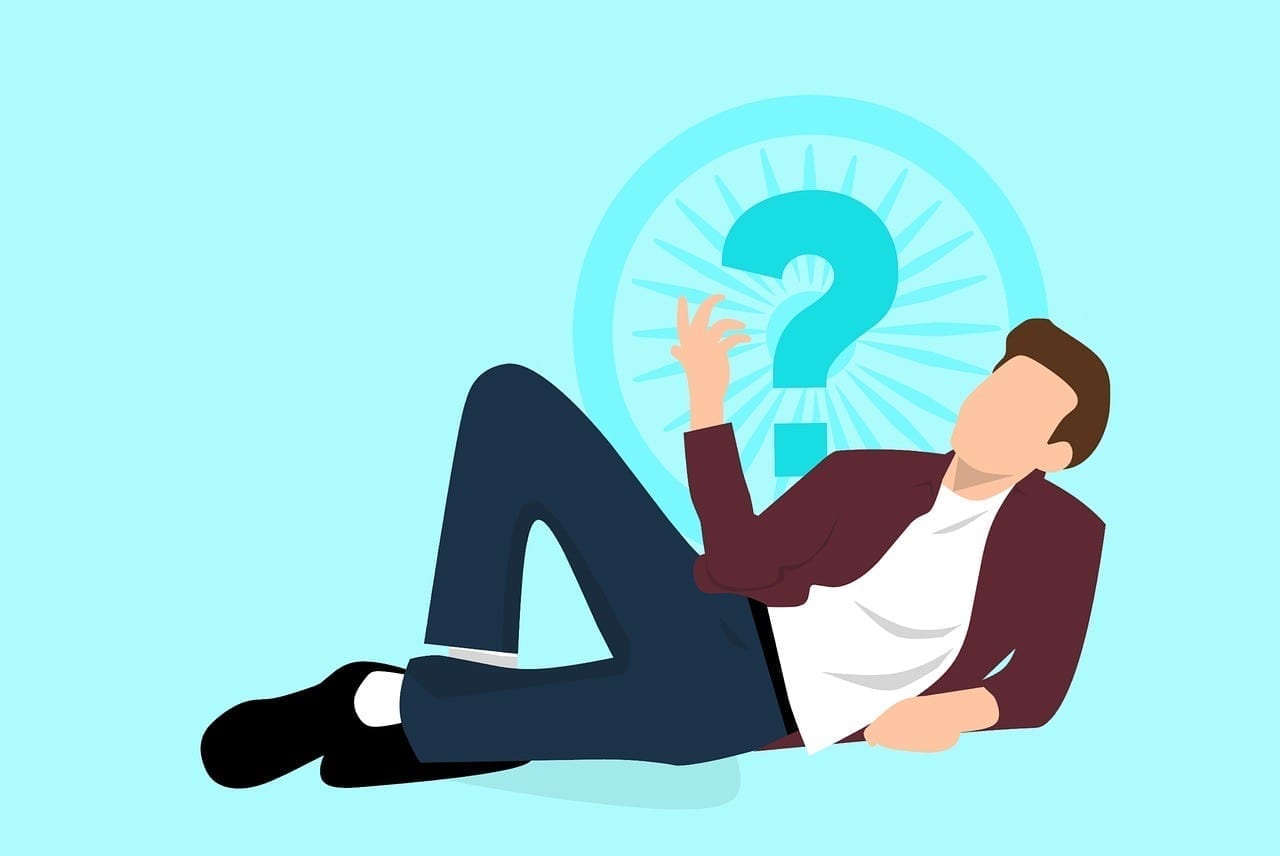 What Is a Revolving Business Line of Credit?
A revolving line of credit allows you to draw cash as you need it, like a normal business line of credit. The key difference is that a revolving business line of credit allows you to access additional funding after paying the balance down.
In many ways, they work just like a personal credit card. A business owner is given a credit line from which they can borrow up to a certain maximum. Another similarity is that you don't have to use the total amount at once, as you would with a small business loan. Instead, you have the freedom to borrow only the amount you need at a time. You can chip away at your credit line or use it all at once—the choice is completely left up to the business owner.
You can then put the amount borrowed—or a portion of it—back into the credit line, where it gets added back into the total. The amount you replaced becomes available once again, which you can immediately draw from.
This cycle of drawing the funds you need, replacing them, and using them again is where this type of business line of credit gets the "revolving" name from.
Pros and Cons of a Revolving Business Line of Credit
Revolving lines of credit are a great resource for growing businesses, but they aren't a one size fits all solution to every business challenge. Let's explore the pros and cons of revolving business lines of credit.
Type
Description
Pros

Draw funds as-needed
Only pay interest on what you draw
Draw the same funds again after you've repaid them
Flexible use of funds
Opportunity to build business credit

Cons

Difficult to qualify for without collateral
Higher interest rates than other types of financing
Lower funding amounts
Potential for fees and contingencies
How to Use a Revolving Business Line of Credit
A revolving business credit line is hooked up to your account electronically, giving you immediate 24/7 access to your funds to use anytime you need, for any purpose.
This makes revolving credit one of the most flexible financing options for business owners that are often in need of capital at all times.
If your business has to make spontaneous purchases regularly, revolving credit lines may be the perfect way to prepare your business with the funds it needs to grow.
---
Real World Example
Imagine you're the owner of a small cafe that's famous for its bagels. You have the opportunity to expand your building to take over the abandoned nail salon next door, but you need three key things first in order to do so:
An industrial revolving bagel oven that costs $60K
Patio furniture to seat extra people – $5K
A boost in your inventory for ingredients and kitchen equipment – $2K
You don't know how much covering inventory will cost you, so you know you'll need the most flexible financing option available to avoid over-borrowing.
You speak to a Business Financing Advisor and agree that a revolving business line of credit would be the best option to finance your needs. Within 24 hours, you get a revolving business credit line with a $100K maximum to be safe.
First, you take out $60K for your bagel oven. This leaves you with $40K left in your credit line.
Now you need $5K to purchase the furniture you need to seat a larger volume of customers. You take out $5K, leaving you with $35K left in your credit line.
You add up all the ingredients and supplies you need for the time of expansion, which only totals $10K, leaving you with $25K in extra funds still on your credit line.
Instead of worrying about having borrowed too much, you have peace of mind knowing that you have the freedom to use these extra funds only if you need to.
You never have to use the $25K you aren't using if you decide you don't need to. Instead, you know that they'll always be available for you to use, which will likely come in handy throughout the expansion process!
Types of Businesses That Can Benefit
Lines of credit help entrepreneurs cover a variety of expenses, making them an attractive financing option for all industries.
| | |
| --- | --- |
| Business Type | Description |
| Construction | Cover the cost of upfront materials, equipment, operating costs, and more without jeopardizing your cash flow. |
| Hospitality | Keep your business running at its highest capacity with funding for renovations, repairs, new expansions, and more. |
| eCommerce | Leverage your line of credit to purchase bulk inventory, upgrade your online presence, or increase your purchasing power to qualify for supplier discounts. |
| Manufacturing/Wholesale | Purchase materials in bulk, strengthen your team, and automate processes with the funds from your revolving line of credit. |
Grow Your Credit as You Grow Your Business
When you use your revolving business line of credit, you are, in effect, building your FICO without any effort.
And what's more, your credit line can grow as your business grows, giving you more financial freedom to take your business to new heights however you see fit!
Normally, banks and other lenders take a frustratingly long time to review credit lines before they can grow to fit the needs of business owners.
Through National Business Capital, your business line of credit will be reviewed constantly to ensure that you get the funding you need – exactly when you need it.
Flexible Financing to Help You Through 2023 & Beyond
A revolving line of credit makes growing your business easier and less financially stressful, but now more than ever, entrepreneurs need flexible financing to stay committed to their growth.
Tightening credit and the possibility of a recession have brought immense uncertainty. If your business has growth plans and needs money to set them into motion, it's worthwhile to explore your financing options and ensure you have the capital to do so.
With extra cash on hand, you can cover payroll, operating expenses, and other costs that would complicate your ability to operate at your highest capacity. Or, you can invest in new income streams that will boost sales during the credit crunch and after the recession, putting your business in an excellent position to outpace competitors.
Whatever challenges or opportunities you encounter, a revolving line of credit can be your secret weapon.
Business Line of Credit Qualifications
If your business…
Makes a minimum of $120K in annual gross sales
Has been in business for more than 6 months
And has a strong vision for success
Then you have a 90% chance of getting approved!
Even more exciting is learning what you don't need to qualify for approval! Revolving credit lines do NOT require:
Any real estate collateral
Minimum FICO scores
Strong, extensive financial histories
Get a TRUE Revolving Business Line of Credit
Many lenders that promise revolving lines of credit do not deliver as expected.
In fact, there have been complaints from many of our clients about past lenders they've dealt with that tried to scam them with regular business loans and lines of credit without revolving terms and the exclusive benefits listed above.
To get a TRUE revolving business line of credit, make sure you're aware of all the terms and benefits detailed above and compare them to the offers you receive.
How Long Does it Take to Get a Revolving Business Line of Credit?
Typically, the funding process for a revolving business line of credit lasts only about 24 hours, but it can be as little as a few hours in some cases.
Business lines of credit have one of the fastest funding processes out of all the financing options available because there's no need for collateral or a minimum credit score.
Get your revolving credit line today, and get the freedom to grow your business on your own terms! Through our 75+ lender marketplace, we can help you find the best program for your business.
Apply now to learn your options!
Frequently Asked Questions
What Is the Purpose of a Business Line of Credit?
A business line of credit provides flexible access to capital for entrepreneurs. Unlike business credit cards, lines of credit offer higher funding amounts and the ability to draw physical cash for business purposes. They're best used for working capital and projects where you don't know the exact cost.
Think of a line of credit as an extension of your cash flow. You can supplement your revenue with the funds from your credit line and increase your purchasing power, allowing you to make sizable investments into your business and manage the costs over time.
How does a business revolving line of credit work? It's an electronic account where you transfer funds to your business bank account. Repayment works much like a credit card – you log into your account and pay off your existing balance using a connected card or bank account.
What Is the Difference Between a Line of Credit and a Revolving Line of Credit?
Traditional business lines of credit have an end date, where the borrower must repay the entirety of the borrowed amount, and their account is closed. Revolving lines of credit, on the other hand, remain open until the lender or borrower closes the account, allowing the borrower consistent access to capital without an end date.
Revolving lines of credit can be closed unexpectedly during periods of financial hardship or if another organization purchases your lender. In these cases, you'll be given a notice of the event and a time period to repay your borrowed amount.
What Is the Best Way to Use a Revolving Business Line of Credit?
Revolving lines of credit are best used for projects or investments where you don't know the exact cost. Instead of securing a lump sum loan and hoping you borrowed the right amount, you can draw funds as needed, spend exactly what you need, and avoid taking out too much or too little.
What Are the Types of Revolving Business Lines of Credit?
There are two main types of revolving lines of credit: secured and unsecured.
Unsecured lines of credit come with no collateral requirements, whereas secured lines of credit are "secured" by collateral. The unsecured option comes with more intensive eligibility criteria than its counterpart, despite being the preferred option for many entrepreneurs.
Other Guides Related to Business Lines of Credit