By now, COVID-19 (also known as the coronavirus) has affected all small businesses in one way or another.
For many, it might have simply decreased foot traffic. Others have been forced by state or county mandate to partially or completely shut down. Some, who have experienced a complete shutdown in cash flow, have unfortunately closed their doors forever.
It's easy to simply accept that the coronavirus crippled small businesses, without realizing that, only three months earlier, the small business economy was prospering. This begs the question: what will the long-term impact of the coronavirus on small businesses be?
If our past has taught us anything, it's that America's small businesses are strong, resourceful and resilient—it'll take a lot more than a pandemic to shake the heart and soul of our economy and communities.
Let's take a look at how the pandemic has affected small businesses, and where it might take them next.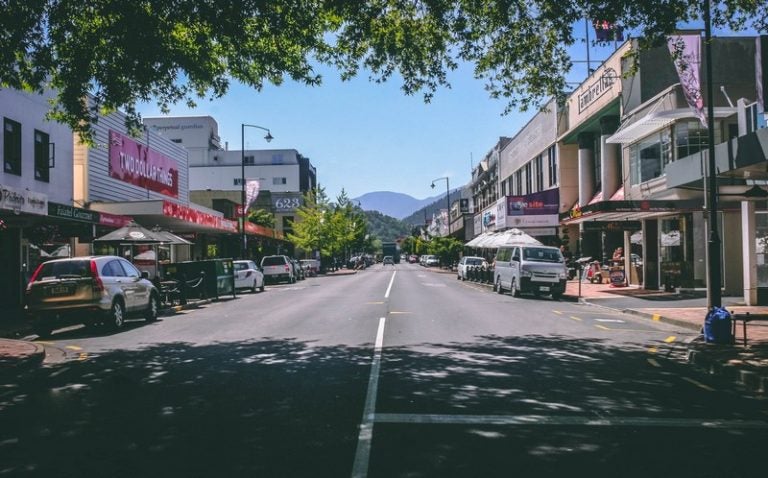 Initially, the Coronavirus Caused Small Businesses to Struggle
Toward the beginning, the coronavirus appeared to be a huge threat for Main Street businesses. After all, many had experienced significant business growth, and had recently taken out small business loans.
Once news of the virus hit, confidence wavered. As transmissions began in major urban areas, many realized the possibility of the coronavirus affecting small businesses was quite real.
Then, as the virus spread from urban areas to the far corners of the U.S., people started to react. Rather than willingly going out to dinner, or risking a haircut, people played it safe by staying inside. Shortly after, states and counties took more measures to keep the public safe. Some businesses had to close altogether, others were able to remain open with new restrictions.
It took some time, but like always, many businesses found creative new ways to continue doing business.
Small business owners are no strangers to challenges—after all, starting a small business is one of the most difficult things to do.
Local Small Business Owners Adapted, With a Little Help From Their Friends
While it was a challenge, small business owners were, for the most part, able to adapt well.
Restaurants pivoted from serving diners to operating via takeout. Many raised awareness for their new services via social media marketing while their business was closed. Some even expanded to delivery, taking advantage of platforms like Uber Eats, DoorDash and Grub Hub.
Retail stores began operating with a set capacity, which employees monitored. Like restaurants, they also offered curbside pickup to encourage business without endangering shoppers.
Doctors began utilizing technology to expand into telehealth, which allowed them to care for patients from the comfort of their homes.
Naturally, many of these businesses weren't generating their previous levels of income. However, they had small business-loving communities on their side.
Despite the physical distance, people across America were eager to support small businesses during this time of need. And with more free time than ever, people were happy to indulge.
To say the least, people love the sense of comfort, security and satisfaction that small businesses bring as much as small businesses appreciate the support during this difficult time.
Small businesses also had other help in the form of government assistance.
Government Assistance & Small Business Relief Resources: SBA Programs
To keep the momentum that small businesses had built going, the government created several COVID-19 relief loans.
Paycheck Protection Program (PPP)
Also known as the PPP loan, the Paycheck Protection Program benefited both small businesses and their employees. By providing small businesses with funding based on their payroll, business owners were able to pay employees, even without normal income levels.
The most promising part of this arrangement was the 100% loan forgiveness program. If business owners abided by the terms and put 75% of the funds toward payroll, they could qualify. Business owners were permitted to spend up to 25% of the funding on operating expenses, such as rent, utilities, and other costs, while still receiving full forgiveness.
For many business owners in a tough position, this program went a long way.
Economic Injury Disaster Loan (EIDL)
While it was the most popular, the PPP loan wasn't the only option for small businesses to receive funding. Additionally, business owners could also apply for the EIDL.
This product was available to business owners in the form of a grant, which did not have to be repaid. However, the maximum amount was much lower—at $10k.
State-Level Government Assistance
Some local state governments, like New York, took COVID relief loans into their own hands by creating unique programs.
As local counties gradually lifted restrictions, small businesses opened back up—but not like before. Many needed money to take new precautions, operate outdoors, purchase safety/sanitary equipment, and more.
The NYFLF, also known as the New York Forward Loan Fund, gave small businesses the funding they needed to successfully reopen. Unfortunately, there was no forgiveness policy, but interest rates were capped at a modest 3% for small businesses and landlords, and 2% for nonprofits. Payment terms are available for up to 5 years, with no prepayment penalties.
As Things Turn Around, New Financing Programs May Become Available
Small business lenders have, naturally, tightened their guidelines based on the evolving coronavirus pandemic. During the height of the pandemic, it was quite difficult to obtain approvals.
As the world moves beyond the pandemic, though, there's more of a reason to be optimistic.
When businesses start fully reopening and consumers regain confidence, the financial strength of small businesses will rise. As it does, lenders will again be able to issue small business loans, business lines of credit, and other financing programs.
These financing options will give small businesses additional cash, not only to cover sudden coronavirus-related expenses, but also to fuel growth.
Moving Forward, Small Businesses WIll Be Strong, Nimble and Prepared
As the nation begins to open back up, small businesses are ready to take on new challenges. No matter what it takes, many small businesses are eager to hit the ground running.
The possibility of a second wave of infections still lingers, but if it hits, it won't be like last time. Now that local small businesses have lived through a pandemic, they'll know what to expect.
Instead of making last-minute payroll changes, they'll have a plan in place. Rather than scrambling to adapt to an online or curbside world, they'll bounce back to the tighter quarantine procedures.
With the light at the end of the tunnel (normalcy—even if it's a bit different from before) shining bright, small business owners will be more motivated than ever to keep things moving, no matter what it takes. And communities will be there to help them make it happen.