Business loans for retailers offer the opportunity to boost revenue, expand into new locations, improve customer experience, optimize operations, and so much more.
As a retail business owner, it's important to know about the variety of funding options available. Financing not only offers assistance during difficult times, but primarily acts boosts your business's growth.
In other words, business loans for retailers aren't "Hail Mary passes". To enjoy true business growth, it's crucial to consider financing as an important tool in your financial plan. To that end, we're going to outline four types of business loans for retailers, and how they can help you.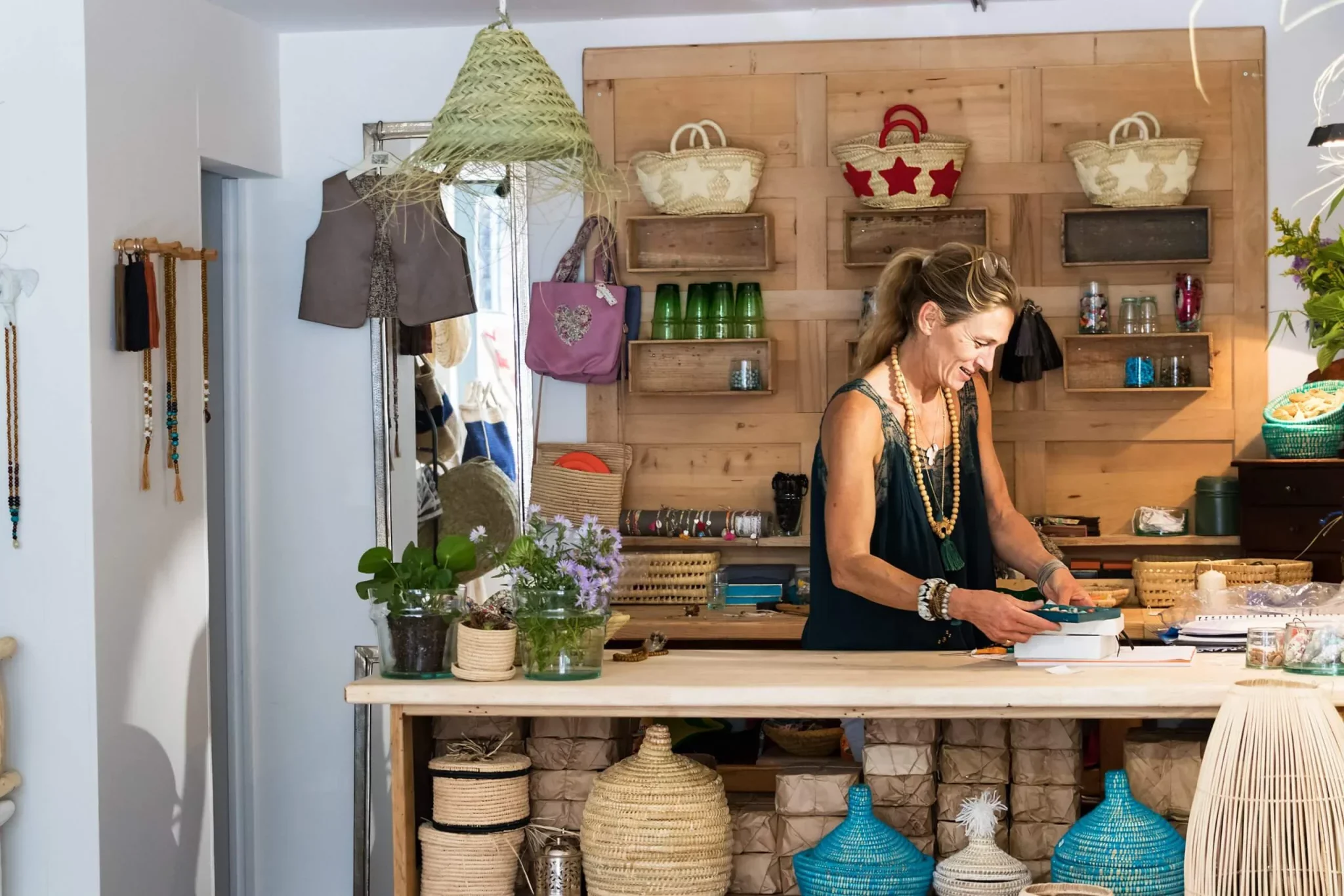 Types of Retail Business Loans
There are four main types of business loans for retailers. They come with various benefits and different terms, which we'll discuss further down. At a glance, here are the most important types of retail financing:
Equipment Financing: Best Business Loans for Retailers Upgrading Gear & Tech
Equipment financing is very popular among wholesale distributors, but they can also be great business loans for retailers as well. Equipment financing can be used by retail shops to increase stock or transfer part of your distribution in-house.
Equipment business loans for retailers offer low prices and can grant you greater control over your retail location's inventory management, payment solutions, and more.
Retail businesses can also use equipment loans to purchase an upgraded point-of-sale (POS) system. A state-of-the-art POS system is one of the most important investments you can make. Today's consumers want fast, easy payment options, and you need a straightforward way to manage inventory, employee scheduling and customer service from a single platform.
If you're pushing into e-commerce or introducing a "buy online, pick up in store" option, equipment financing can provide new forklifts, pallet jacks, dollies, hand trucks and safety gear to improve warehouse operations. If you're looking to up your game, an equipment financing loan for retail shops is a great place to start.
Merchant Cash Advances
A merchant cash advance is distinctively different from other small business loans, but nonetheless a notable financing opportunity for retail businesses. Rather than dealing with fixed interest rates and a concrete monthly payment, a merchant cash advance allows for greater flexibility.
You'll receive a lump sum of working capital now, and which will be paid off through an agreed-upon percentage of future monthly credit card sales. A merchant cash advance (MCA) is an advantageous option for retail businesses that experience peaks and valleys in their sales. With this method, you can navigate seasonal fluctuations and rejuvenate your cash flow during lean months.
If you have big-ticket items to cover or frequently come across unanticipated expenses, an MCA can help you maintain consistent cash flow while driving growth.
An MCA ultimately allows your retail business to keep operating, even when sales are few and far between. Even better, MCA interest rates have fallen in recent years, making them a great financing solution for fueling growth.
You can use funds from an MCA to top up your inventory, hire seasonal employees and launch robust marketing campaigns without concern for immediate payment. The sales you drive as a result can help pay off the advance faster.
SBA Loan: Best for Long-Term Expenses
A Small Business Administration (SBA) loan is one of the most sought-after business loans for retailers and other industries. That's because –– in addition boasting low interest rates and long terms –– SBA loans provide small businesses the chance to focus on big projects they need to grow.
If you're looking to expand on your current location, or need a loan for a new retail shop, then an SBA loan can help you secure enough capital to complete the project. SBA funding may be used to:
Cover the cost of construction or renovation
Hire new employees
Increase inventory levels
Acquire new customers through targeted advertising campaigns.
You can use your SBA retail business loan to introduce new products and expand existing inventory You could also incorporate additional sizes or colors of existing products. With up to $5 million in funding available, an SBA loan gives you the freedom to explore the possibilities most likely to benefit your business.
Even though SBA loans are one of the best business loans for retailers, it can be fairly difficult to get approved for one. There are many restrictions on who can qualify for funding. You'll have to have good credit, a sound business plan, and meet requirements for years in business and annual revenue.
If you're having trouble qualifying for SBA financing from a traditional bank, know that you're more likely to get approved when you work with online lenders from National. As a marketplace, National specializes in helping small businesses secure affordable financing on their terms through a number of lenders.
Business Line of Credit: Best Business Loans for Retailers Seeking Backup Cash
Much like a merchant cash advance, a business line of credit will enable a retail owner greater flexibility than a more traditional, retail store business loan. That's because you'll only have to pay back what you actually use.
Plus, you can land a business line of credit fast –– so that you can address issues as they arise. Having a credit line gives you a buffer you can draw on for working capital when sales slow down. Instead of scrambling to get financing, you can simply take what you need up to the total amount of your credit limit, and breathe easy during slow seasons knowing you have enough resources to get you through until business starts booming again.
Retail businesses can use a business line of credit to finance new hires, open new retail shops, launch marketing campaigns, and more. Many small businesses will also use a business line of credit as an emergency fund – drawing upon it when they need to cover unanticipated expenses or cash flow distributions. The flexibility associated with this financing option makes them a solid choice for just about any retail business expense.
Using Business Loans to Improve Your Customer Experience Strategy
Customer retention is critical to business growth. Did you know increasing retention by just 5% can lead to a 75% increase in profitability? But the secret to retention is no longer about lower prices or better products; it's all in the shopping experience.
By 2020, experience is expected to surpass product as a "key brand differentiator," which isn't surprising, since 86% of buyers prefer a great experience even if they have to pay more for their purchases. Experience is an "important factor" in the purchasing decisions of 73% of consumers, so if you want first-time buyers to become lifetime devotees of your brand, you should focus on developing a better experience on all your sales channels.
How do small retail business loans help? Financing provides the cash for making smart investments in equipment, expansion, product development and marketing that transform the way you serve customers by:
Reducing the size of checkout lines
Maintaining a consistent stock of inventory
Ensuring you have enough resources to engage across all touchpoints
Meeting specific customer needs with new products, services or locations
Upgrading your POS system to allow for a seamless checkout experience
Pursuing eCommerce opportunities – which boomed during 2020 and are projected to grow to $5.4 trillion globally by 2022.
Finding the Best Business Loans for Retailers
If you're looking for financing, there are two main ways to access business loans for retailers. You can apply directly with a traditional lender or through a marketplace.
Traditional lenders, like banks, can offer low interest rates and favorable terms. Unfortunately, it can be very difficult to secure approval from a traditional lender, especially if you have a low credit score, you're a new business, or if your retail business has occasional revenue fluctuations.
The business financing process with banks is also notoriously slow. Applications can take weeks to process and it may be months your funds are deposited.
Another option is to work with a marketplace, like National, to receive multiple financing options from a larger variety of lenders. You'll be able to browse rates and terms personalized to your business' financials. Plus, the financing process at National is considerably faster. Many businesses have received funds in as little as 24 hours following approval.
The Funding Your Small Retail Business Needs to Grow
Business loans for retailers can be as varied as retailers themselves. After all, no two retail locations are alike, and different retail owners need different solutions within their financial packages. At National Business Capital, we understand the challenges retailers face, and can help you get through a tough time –– or help your business reach new heights.
Apply now to learn your options and speak with a knowledgeable Business Financing Advisor about the best choice for you!