Buying from small business wholesale suppliers allows you to improve your profit margins, access a wide variety of high quality products, and save money. Nowadays, it's possible to buy almost any type of product in bulk. So, why doesn't everyone buy in bulk and save?
Unfortunately, buying from a small business wholesale supplier isn't quite that easy. Despite the many benefits of buying inventory wholesale, there's often a ton of confusion about wholesale distributors and how to find small business wholesale suppliers near you.
This guide will answer your most pressing questions about all things wholesale and help you prepare your small business to save.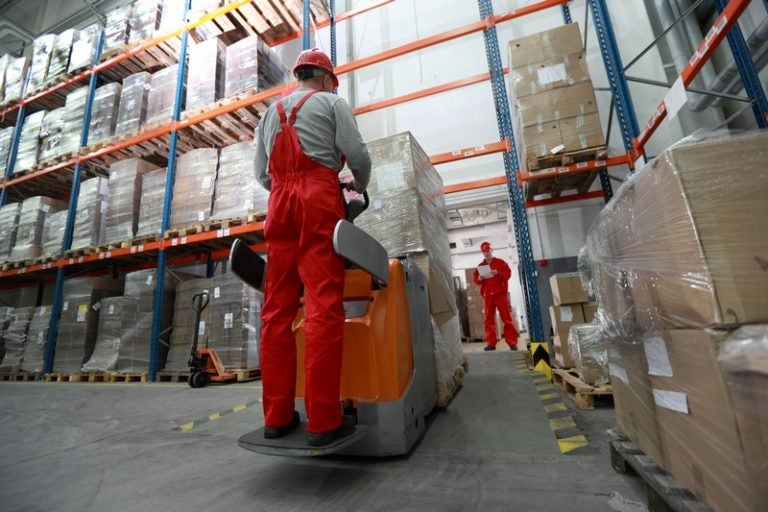 What is a Wholesale Supplier for Small Businesses?
Wholesale suppliers are essentially middlemen between manufacturers and retailers. They obtain products directly from manufacturers, and then sell them in bulk quantities to you, the small business owner.
Although you're faced with a larger upfront cost, you end up paying less money than if you were to buy each item individually. This way, you have access to a large amount of inventory at a discounted price.
Once you have the products, you can sell them at your store or online for a higher price and keep the difference.
Wholesale distributors always enforce a minimum order requirement. Small businesses will have to adhere to the minimum and buy a set amount of products at once in order to work with them.
The Benefits of Buying Inventory Wholesale
There are numerous benefits of buying inventory wholesale. eCommerce merchants as well as retail entrepreneurs should definitely consider working with a small business wholesale supplier, but just about any other business could be better off buying in bulk!
These are some of the top benefits of buying from a wholesale supplier:
Discounted Price
The larger the amount of products you buy all at once, the cheaper each individual item becomes (in most cases). Small business owners buying inventory wholesale can save a ton of money and gain a competitive edge over other businesses in their niche.
Wide Range of Products
Working with wholesale distributors gives you access to a greater variety of products. You'll find you'll be able to select your inventory based on specific criteria that suits your brand – such as price, quality, features, etc.
Reduced Shipping Costs
Many businesses find their shipping costs are reduced when they buy wholesale versus individual packages. When you purchase products in large quantities, you gain extra leverage when it comes to negotiating shipping fees. In some cases, that could mean expedited shipping, too.
Improved Inventory Management
Small business owners buying products wholesale need to make fewer orders, less frequently. This helps your inventory stockpiles to be more predictable and organized.
How to Find Small Business Wholesale Suppliers
No matter where you live, chances are, you'll be able to find multiple small business wholesale suppliers near you. That's because the wholesale network is extremely well-connected and covers most of the country.
There's also more than one kind of wholesale supplier. Depending on your industry's supply chain, it may make more sense to choose a certain type of wholesale distributor over another.
For example, if you're a small business just starting out, you may need to settle for a smaller wholesaler at a higher price and work your way up to working with larger distributors.
Don't know where to start? Here's how to find small business wholesale suppliers.
Manufacturer
Some business owners are able to bypass wholesale suppliers entirely and work directly with manufacturers. This allows you to cut out the middleman and secure even better profit margins.
It's worthwhile to contact the manufacturer and ask if they'd be willing to sell to you. You'll also want to ask about their minimum order requirements.
If you're unable to work directly with the manufacturer, make sure to ask them about the distributors they'd recommend. Even if you can't work directly with them, you could build an important relationship through networking, and benefit from it down the line.
Distribution Channels
If you're unable to work directly with the manufacturer, another strategy is to analyze the product's distribution channels and find the next intermediary you can buy from. This may or may not be the wholesale supplier.
Depending on your industry, there may be several different parties involved in the product's supply chain. Try connecting with the importer, exclusive distributor, regional wholesaler, or another business involved.
Search Online for Small Business Wholesale Suppliers
Searching through online databases can be a great way to find new products, manufacturers, and small business wholesale suppliers to work with. Sites like Etsy and eBay are filled with merchandise and distributors.
You'll also want to explore Alibaba opportunities. Alibaba is often dubbed the "Amazon of China" and features a host of cheap wholesale products for resale.
B2B Marketplaces
B2B marketplaces are websites that connect multiple wholesalers, distributors, retailers, and eCommerce agents. Some of the top B2B marketplaces include Amazon Business, Alibaba, and Shopify's Oberlo.
Keep in mind that most B2B marketplaces, especially the ones with high quality suppliers, will charge a subscription fee. Nevertheless, many small business owners find the costs worthwhile as it provides them access to merchandise at wholesale prices.
Industry Networking & Trade Shows (Even Virtually)
Networking with other players allows you to build relationships and learn more about the inner workings of your industry. Finding the right connections could lead to the right small business wholesale suppliers.
One of the best ways to find wholesale suppliers and manufacturers is by participating in a trade show. You get the chance to make an impression and avoid the miscommunications that can arise over email. Nowadays, many trade shows and industry networking events are also happening online.
The Trade Show News Network is an online directory of different trade shows across multiple industries. Subscribing to industry publications, trade magazines, and blogs is another great way to learn about upcoming events as well as wholesale suppliers.
Another solid strategy is to join your local Chamber of Commerce, online forums, Facebook groups, or other small business networking groups.
Factors to Consider When Choosing a Wholesale Small Business Supplier
There are a number of factors to consider when choosing a wholesaler. Before making the final decision, make sure to compile a list of several candidates. Next, you'll want to evaluate each distributor based on the following factors:
Prices
Reliability
Customer service
Quality of merchandise
Remember, you should always try to negotiate wholesale prices. It's also recommended to organize enough storage space before your wholesale order arrives.
Take Advantage of Small Business Wholesale Suppliers
When you have an opportunity to boost sales, you don't want to let it go just because of upfront costs. Small business loans can help you capitalize on opportunities, avoiding the chances you'll waste them unnecessarily.
In order to take advantage of what small business wholesale suppliers have to offer, you'll need enough cash to cover the upfront costs. Additional financing gives you the opportunity to secure a wholesale supplier, save money, and boost long-term profits.
National Business Capital helps businesses obtain the financing solutions they need to reach the next level of growth. Whether you're an eCommerce agent, brick-and-mortar retailer, or just about any other business looking to buy wholesale – we can help!
Our expert Advisors are here to guide you through personalized financing solutions. Apply now to learn your approval options!