On Monday, Mastercard announced that any banks and merchants on its payment network would soon be able to offer cryptocurrencies. To do this, Mastercard is partnering with the cryptocurrency firm Bakkt.
Any banks part of Mastercard's payment network can offer credit and debit cards that earn cryptocurrency rewards. And customers can convert their cryptocurrency holdings to pay for purchases.
"Together with Bakkt and grounded by our principled approach to innovation, we'll not only empower our partners to offer a dynamic mix of digital assets options but also deliver differentiated and relevant consumer experiences," said executive vice president Sherri Haymond.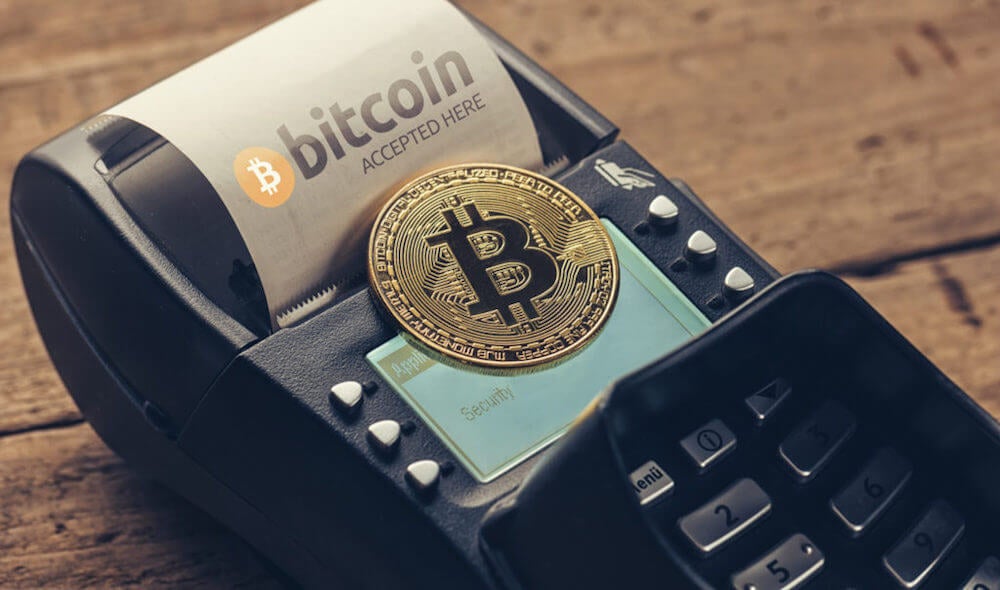 The growing shift toward cryptocurrencies
Cryptocurrency was created as an alternative to traditional payment solutions. Over the years, it's become more mainstream, and many consumers are seeking out ways to use cryptocurrency for everyday purchases.
One study found that 48% of respondents said they purchased cryptocurrency during the first half of the year. And 77% of millennials are interested in learning more about cryptocurrency.
Mastercard has been making the shift toward offering cryptocurrency over the past year. In February, the company announced it would let cardholders conduct some transactions with cryptocurrencies.
And last summer, the company said it was working to make crypto more widely available to its customers. This latest move will make cryptocurrency more accessible and widely available to the average consumer.
Mastercard has over 20,000 banks on its payment network, and there are currently 2.8 billion Mastercards in use. This announcement could change the way consumers use cryptocurrencies.
Bakkt became a publicly-traded company on the New York Stock Exchange just last week. The company's shares surged 234% after news of the Mastercard partnership came out.
Other companies moving into crypto
One of the advantages of using cryptocurrencies is that consumers don't have to rely on a third-party intermediary. That means the millions of unbanked consumers can make digital payments without relying on cash.
Mastercard is the latest company to embrace crypto, but it isn't the only company that accepts cryptocurrency as a form of payment. Here are a few other companies that let you pay with cryptocurrency:
PayPal: In the U.S., PayPal customers can buy and sell crypto and use it as a form of payment. When you check out, you can choose to pay with either Bitcoin, Bitcoin Cash, Etherium, or Litecoin.
Starbucks: Starbucks also partnered with Bakkt to offer cryptocurrency payments to its customers. You'll sign up for the Bakkt app to buy and sell crypto and can use Bitcoin to pay for your morning coffee at Starbucks.
AT&T: AT&T was the first mobile phone carrier to begin accepting cryptocurrency payments. When customers pay their bills, they can use the third-party app BitPay at checkout.
It's only a matter of time before other major payment companies and retailers begin accepting cryptocurrency payments.