With the pandemic slowly but surely waning, small businesses are moving into a new mindset: how to reopen safely, effectively and strategically. Part and parcel of this question is how exactly they can finance reopening after months of partial or full closure. For some NY-based small business owners, the New York Forward Loan Fund may be the answer.
This new COVID-19 loan, which specifically targets businesses in NY, is helping small businesses obtain funding to confidently reopen. Over 100,000 small businesses have closed permanently due to coronavirus-related challenges. As New York moves into Phase 1 of reopening, and gradually forward, this program could be a crucial part of what helps small businesses move forward.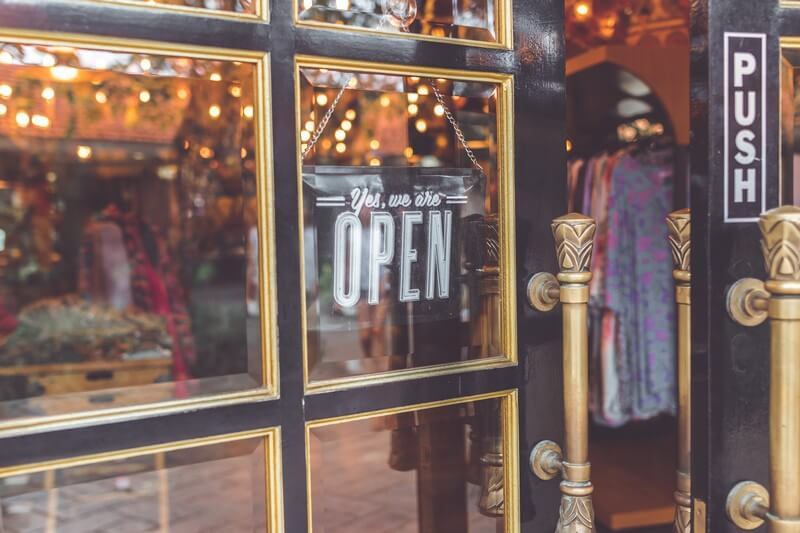 What Is the New York Forward Loan Fund?
The New York Forward Loan Fund is a new COVID-19 economic recovery program designed to help small businesses reopen. Unlike the EIDL and the Paycheck Protection Program (PPP), the NYFLF is designed exclusively to help small businesses in regions and industries that are reopening. It is not, however, for small businesses still closed due to the coronavirus.
This funding program is designed to help small businesses cover the many costs that come with reopening in a new world. These costs include, but are not limited to:
Inventory
Marketing
Changes related to new social distancing guidelines under the New York Forward plan
Small businesses can't, however, utilize this funding to refinance previous debts.
To qualify, small businesses must have 20 or fewer full-time employees, less than 3 million in annual revenue, and exist for one year when applying. Unlike the PPP, there is no loan forgiveness available.
In addition to small businesses, the NYFLF will also help small landlords and non-profits affected by the coronavirus. To qualify, nonprofits must provide services directly and, similarly, have an annual operating budget of less than 3 million annually.
How NYFLF Will Work
To help all small businesses gain a steady footing, the New York Forward Loan Fund will only be available to businesses that did not receive funding through the EIDL or PPP. Small businesses must demonstrate how the coronavirus has caused financial difficulties.
While the NY Forward Loan Fund isn't technically forgivable like the PPP loan, the interest rates are quite low. At 3% for small businesses and landlords, and 2% for nonprofits, small businesses can reenter the economy without major strings attached.
The NYFLF is payable for 5 years, with interest only for the first year, and principal and interest for the remainder of the term. Small business owners that want to pay it off sooner can do so with no prepayment penalty.
There is no collateral required to obtain a NYFLF.
If approved for a NYFLF, small businesses can borrow up to $100K, or their total average revenue from a 3-month period in 2019 or the beginning of 2020—whichever is lower.
According to NYS Governor Andrew Cuomo, there is over $100 million in funds available.
Funding to Aid Businesses Throughout All of New York State and Every Industry
This funding isn't only available to urban businesses in the NYC area—it will be accessible to businesses throughout the state and in every industry. In fact, New York has designed the program to distribute loans proportionately to each region.
Naturally, businesses and regions that have already been given the green light to reopen will have priority access. That being said, businesses and regions still awaiting the go-ahead aren't quite out of the running.
Because applications will be reviewed on a rolling basis—instead of first come, first serve—businesses that will reopen further down the line will still be able to access funding once the time comes. The New York Forward Loan Fund will help all businesses, including minority- and women-owned businesses that couldn't secure the SBA Paycheck Protection Program.
Can the NYFLF Be Combined With Other COVID-19 Recovery Loans?
No, businesses that have already received economic recovery aid in the form of a PPP loan or the SBA Economic Injury Disaster Loan (EIDL) cannot qualify for the NYFLF. Despite the fact that these programs serve different purposes, businesses can't double dip in different programs.
However, many local communities have banded together to help support the small businesses that make them unique. If you need additional funding, be sure to explore your local options. You may also be able to find grants that aren't location-specific.
NYFLF Vs. Other Working Capital Loans & SBA Loan Types
Depending on the state of your business, the NYFLF might not be your only option.
If you can qualify for a working capital loan, then you may be able to access even more cash. Extra working capital (above the NYFLF amount of $100K) can prove invaluable as business (and costs) ramp back up. However, given the state of the economy and the slowly rising confidence of the public and lenders alike, it may not be easy to get.
As we move further away from the coronavirus pandemic, lender guidelines will slowly become more accessible. By that point, you may be able to access additional funding through small business loans, a business line of credit or other financing product.
If you're debating between the NYFLF and a PPP loan, it's important to think about your expenses. The SBA has clearly stated that the PPP loan should go toward payroll—only 25% can be used for operating expenses while still obtaining full forgiveness. As of this writing, there's still funding available through the CARES Act.
If you anticipate expenses other than payroll, then consider the NYFLF as an alternative to the PPP loan. However, remember that this product is not fully or partially forgivable—you'll have to pay it back with interest.
Be sure to consult your attorney or financial advisor for more specific guidance about your situation for the best advice.
File Your Pre-Application Today
If you haven't received a PPP loan and need funding, then you should apply right away.
The state is currently accepting pre-applications. By filing a pre-application, your business will be considered for a New York Forward Loan Fund once your region and/or industry is cleared to reopen.
To get started, apply through the New York state portal.