Commercial vehicle loans, also known as commercial auto loans, are a financing solution that allow you to buy the vehicles you need to run your business. Out of all the commercial auto funding products on the market, SBA commercial vehicle loans tend to feature the most favorable rates and terms.
If you're looking to take advantage of the opportunities SBA commercial vehicle loans can offer, it's helpful to have a basic understanding of how this financing works and what you'll need to qualify.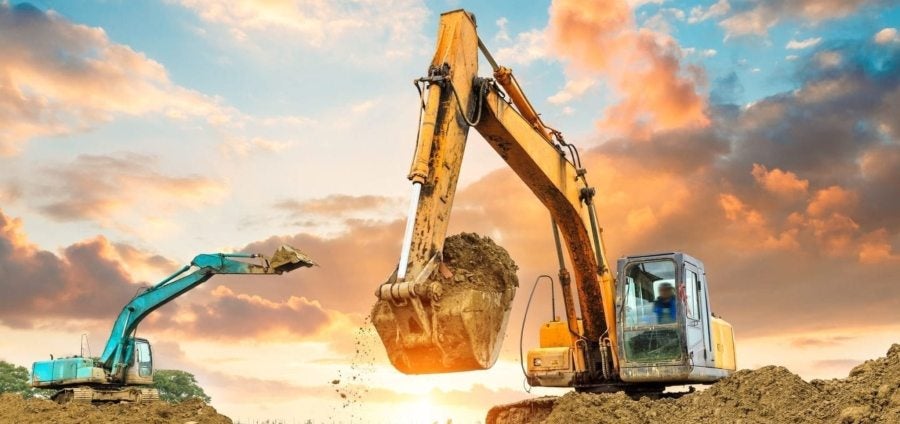 What Is a Commercial Vehicle Loan?
A commercial vehicle loan is a type of financing that's used to purchase vehicles for your business. Funds can help you buy a new automobile, used vehicle, or make upgrades and repairs on existing machinery.
Commercial vehicle loans fall under the larger umbrella of equipment financing. With equipment financing, your loan is secured by the underlying asset you are purchasing. For example, if you're hoping to buy a car, the lender will hold onto the title of your vehicle until you pay off your debt in full.
If, for some reason, you're unable to make your payments or you fall significantly behind your payment cycle, the lender has the right to seize your vehicle in order to recover their losses.
Most commercial vehicle loans feature monthly installments paid back over a set period of time that incorporates a portion of the principal amount plus interest.
How Can You Use Your SBA Commercial Vehicle Loans?
You can use a commercial vehicle loan to buy a new vehicle, buy a used vehicle, or make repairs on an existing vehicle. These can include cars, trucks, vans, and more.
Whether you need a car to meet with clients or a truck to make deliveries, commercial vehicle loans give you the opportunity to own the vehicle outright. This enables you to use your vehicle for business purposes accordingly.
Leasing a vehicle typically has a lower upfront cost than commercial vehicle financing. However, leasing becomes more expensive with time and can feature restrictions on vehicle use.
Financing, on the other hand, allows you to build equity in an asset. Your business can use the vehicle as you see fit and save in the long run.
What Types of Vehicles Can Be Financed With an SBA Commercial Vehicle Loan?
SBA Commercial vehicle loans allow you to finance nearly any commercial vehicle, so long as it's used for a business purpose that falls within the SBA's parameters. This includes tractor-trailer trucks, construction vehicles, box trucks, delivery vans, and more.
Here are a few of the many vehicles you can finance with an SBA commercial vehicle loan.
Tractor trailers
Dump trucks
Cement trucks
Box trucks
Custom-built trucks (septic tanks, landscaping vehicles, etc.)
Delivery vans
Basically, any vehicle that you would use for a business purpose can be financed through an SBA loan. If you have any questions about whether the vehicle you're looking at qualifies for an SBA commercial vehicle loan, contact National Business Capital's expert Business Finance Advisors to learn more.
Who Can Apply for SBA Commercial Vehicle Loans?
SBA loans have some of the highest funding amounts and lowest interest rates on the market – making them a popular choice for commercial vehicle loans.
It's important to note that there's no such thing as a SBA commercial vehicle loan in and of itself. Instead, you'll need to apply for SBA financing, and if you qualify, you can use the proceeds the same way you would with a standard commercial vehicle loan.
The SBA does maintain strict qualifications for who can apply for SBA commercial vehicle loans. You'll need to meet credit score and revenue requirements. But most importantly, you'll need to meet the SBA's size standards for what constitutes a small business.
What Are the Requirements for Commercial Vehicle Loans?
The requirements for SBA commercial vehicle loans are the same standard requirements you'll find when you apply for any type of SBA financing.
When you apply for financing, the SBA lender you are working with will look into various areas and characteristics of your business. They'll review your business's income, your operating location, as well as the character of the owners involved. At a minimum, your business will need to meet the following requirements to qualify for SBA commercial vehicle loans.
Operate for profit
Be owned (51% or more) by a U.S. citizen or lawful permanent resident
Meet the SBA's outlined size standards
Must be located and operate within the United States
Owners must have reasonable invested equity
Your business can't operate in an ineligible industry
Business owners can't be delinquent on any debt obligations to the U.S. government, such as student loans or taxes
All owners with 20% or greater ownership must meet character requirements – individuals with certain types of criminal histories are prohibited
Your business must have a demonstrable need for a commercial vehicle loan
In some cases, you may be able to find exceptions to these requirements. For example, there are occasions when a for-profit subsidiary of a non-profit organization may be eligible for an SBA loan. Also, business owners enrolled in a repayment plan for federal tax debt or federal student loans may still qualify for funding.
Most importantly, the SBA will also want to make sure your cash flow is strong enough to repay the loan. Your business should be able to demonstrate positive cash flow for at least two years. Although collateral is typically required for SBA financing, you should be able to use the vehicle you are trying to finance to meet these requirements.
How Much Money Can I Borrow With an SBA Commercial Vehicle Loan?
Businesses can borrow up to $5 million with an SBA loan. If you don't need substantial funds, you can also leverage an SBA microloan, which carries funding amounts of up to $50,000.
SBA loans come with flexible terms and funding amounts, allowing borrowers to tailor their financing to their exact needs. For commercial vehicles, you'll secure an amount that will allow you to make the purchase in full, then you'll manage the cost over time throughout your repayment. You can also secure an amount higher than the cost of the vehicle if you need working capital to manage associated costs after the transaction.
While it's enticing to apply for the maximum amount of money you qualify for, it's important to secure an amount that your business can repay without issue. Things happen, of course, but approaching your financing from this strategic point of view can help set your business up for success starting on day one.
What Is the Interest Rate On a Vehicle Loan?
Generally speaking, the average interest rate on commercial vehicle loans is between 4% to 12%. The exact amount you'll pay will depend on your financial credentials, such as your credit score, business revenue, debt-to-income ratio, your down payment amount, and more.
There can also be many variations depending on the lender you choose to work with.
Bank Commercial Vehicle Loan Interest Rates
Banks tend to have the lowest interest rates – between 8% to 14%. However, banks also have some of the lowest approval rates on the market, and it can be exceptionally difficult to secure financing from this type of lender.
SBA Commercial Vehicle Loan Interest Rates
SBA loans are another ideal financing solution with low-interest rates – prime rate + 2.75 to 3.75%. While SBA loans also have strict requirements, you may find a faster, more straightforward application process if you work with an online accredited SBA lender, like National Business Capital.
What Is the Minimum and Maximum Tenure for a Vehicle Loan?
Most commercial vehicle loans have repayment terms ranging from 1 to 10 years. In some cases, SBA commercial vehicle loans with repayment periods as high as 25 years may be available. However, the actual terms you'll qualify for can depend on many different factors.
Your funding amount, credit score, business revenue, and more will all play a role in determining the tenure of your commercial vehicle loan.
Loans with longer repayment terms typically feature lower monthly payments than loans with shorter repayment terms. This can be helpful if your business's cash flow is limited. However, interest rates and other expenses can quickly add up.
You'll be in debt for numerous years, and the amount of interest you'll pay over the lifeline of the loan is higher with a longer repayment period vs. a shorter repayment period. If you can afford to make higher monthly payments, a shorter term loan may be a better idea since it'll help you save over the long run.
Can I Get a Commercial Vehicle Loan Without a Guarantor?
Yes, you may be able to get a commercial vehicle loan without a guarantor or a personal guarantee. However, it's not always the easiest to accomplish.
A guarantor is a person who agrees to be held liable for a loan if the borrower is unable to repay their debt. Guarantors serve as a secondary form of repayment and provide lenders with additional security. Guarantors are common on leases, student loans, auto loans, and occasionally business loans.
Aside from a guarantor, a lender may require a personal guarantee from you, the business owner, in exchange for a commercial vehicle loan. A personal guarantee is a legal agreement giving a lender the right to seize your personal assets in case your business is unable to repay the loan.
Personal guarantees enable lenders to go after any asset you own, like your personal residence, savings account, investment account, or more.
Lenders tend to favor loans backed by a guarantor or a personal guarantee since they offer added assurance that funds will be repaid. Unfortunately, this can pose greater risks for borrowers.
You can get a commercial vehicle loan without a guarantor or a personal guarantee, but you'll need to have good credit and strong financials. Sometimes, you may even be required to make a significant down payment.
Much will also depend on the type of lender you work with. For example, banks are more likely to reject applicants without a guarantor or a personal guarantee. But you'll find more flexibility when you work with online lenders.
Can I Get an SBA Commercial Vehicle Loan On Used Vehicles?
Yes! SBA loans, and SBA commercial vehicle loans for that matter, are incredibly flexible financing products. You can use SBA financing to buy a used vehicle. You can also use this financing to cover a majority of business expenses, including equipment purchases, real estate purchases, working capital needs, marketing initiatives, business development, and more.
That said, there may be some restrictions on using SBA commercial vehicle loans on used vehicles. For example, your lender may have limitations on the car's make or mileage. You may also need approval for the car dealership you are working with, since lenders will want to verify their reliability.
Overall, as long as the used car or truck you are looking to finance with an SBA commercial vehicle loan is in good standing, you should run into a few objections. At the same time, you can also use an SBA commercial vehicle loan to:
Refinance an existing loan on a used vehicle
Make repairs and upgrades to a used vehicle
How Long Does It Take to Get Approved for an SBA Commercial Vehicle Loan?
The SBA approval process is notoriously long, taking anywhere from 1 to 3 months on average. At National, our streamlined process moves you from application to funding in ~45 days.
If you're going the traditional route, it's important to ensure that everything on your application is accurate and relevant to avoid unnecessary delays. Something as simple as misspelling the business owner's last name can cause a denial, and you don't want to wait three months to find out you need to start the process again.
Our Business Finance Advisors work with you from application to funding, which ensures that your application is accurate from day one. We also advocate for the fastest funding possible throughout the process, so you can maintain your focus on what matters most – operating your business at its highest capacity.
Which Bank Is Best for Commercial Vehicle Finance?
Banks are oftentimes the first choice for business owners when they're looking for financing. If you're able to get commercial vehicle financing from a bank, you'll benefit from low interest rates and favorable terms. Here are some of the top banks for commercial vehicle loans.
U.S. Bank: Offers commercial vehicle loans up to $500,000 with some no-down payment options. However, most loan terms cap at 60 months, and you'll need to meet with someone in-person to learn about specific requirements for applying.
Wells Fargo: Offers commercial truck loans with competitive interest rates and flexible repayment terms. However, there is no online application so you'll need to apply in person to learn about the rates you could qualify for.
PNC Bank: Offers commercial vehicle loans for both new and used vehicles at competitive rates. Funding amounts and repayment terms typically cap at $250,000 and 72 months.
While competitive interest rates are a plus, banks, and credit unions have some of the strictest requirements that can exclude many business owners from financing. You'll need to have strong credit, strong revenue, extensive business history, and be able to provide a sizable down payment or at least a personal guarantee.
If you're looking for more flexible financing solutions with faster processing times, you may be better off working with an online lender or fintech company.
Is a Commercial Vehicle Loan a Term Loan?
Most commercial vehicle loans are structured as term loans. However, you may be able to find commercial vehicle loans that function as other loan types, such as a line of credit.
Term loans deliver a lump sum capital infusion that's repaid with regular payments over time. Term loans are ideal when you know the exact cost of a particular project, which makes them a great choice for financing assets like real estate or commercial vehicles.
Term loans can also be used to finance operating expenses or projects that require hiring new employees, acquiring another business, refinancing, and more.
When it comes to an SBA commercial vehicle loan, your top choices will typically be the popular SBA 7(a) loan or the SBA 504 loan. It is possible to obtain SBA 7(a) financing in the form of a line of credit, however, 504 loans are usually structured as term loans.
Term loans are typically the best choice for financing fixed assets. However, if you're looking to make repairs or upgrades to an existing vehicle fleet, you may find more flexibility with a line of credit.
Next Steps
Contact the financing advisors at National Business Capital at (877) 482-3008, available 24/7, and ask them how they can help you obtain commercial vehicle loans for your business or get started on National's digital application to get approved in less than 24 hours.