Toast is preparing for its initial public offering on the New York Stock Exchange next week. And according to its IPO prospectus, the company may be valued at $16 billion in its debut.
It's a big moment for Toast, especially considering the company was forced to cut its workforce and freeze hiring just a year earlier due to the coronavirus. Toast quickly turned things around by offering technology that helped many restaurants survive during the pandemic.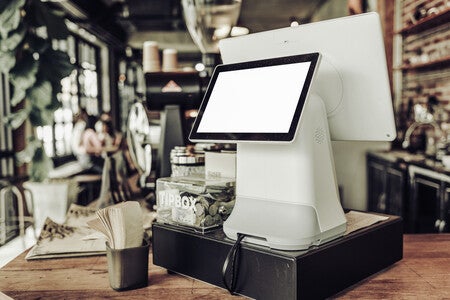 How Toast managed to thrive during the pandemic
Toast sells technology that helps restaurants handle their payment systems. In February 2020, the company was valued at $5 billion and was preparing to go public.
Then the pandemic hit, businesses shut down, and restaurant sales declined by as much as 80%. Toast was forced to cut its workforce by 50% and put a temporary freeze on hiring. But the company was quickly able to pivot and offer a strategy that helped many restaurants survive the pandemic.
The company modified its software so restaurants could shift from in-person dining to offering customers contactless to-go meals. Toast provided its customers a one-month credit on software fees so restaurants could implement takeout options, online ordering, and provide gift cards.
This strategy quickly paid off, and by the third quarter of 2020, the company's revenue was up from the previous year. As of June 2021, Toast serves more than 48,000 restaurants, up from 27,000 two years earlier.
And the company's annual revenue is up 118% from a year earlier. Most of its revenue comes from fees paid by customers on payment transactions, and less than 10% comes from subscriptions.
How technology has helped businesses during the pandemic
Toast isn't the only company that's been able to recover from declining sales caused by the pandemic. Technology has made it possible for many businesses to shift gears quickly, and in some cases, experience greater success than pre-pandemic levels.
According to CBInsights, food tech investments have nearly doubled in value since 2019. But many traditionally in-person business models have been able to utilize technology to adapt as well.
For instance, many realtors now offer virtual walkthroughs and online biddings to customers. Many healthcare providers, lawyers, and accounts offer virtual consultations to clients. And some service providers began offering digital products and online tools.
The pandemic may have been the primary incentive to shift, but there are many advantages to utilizing technology in your business. Most companies can decrease their overhead expenses, and since they aren't limited to individuals located in their area, can widen their customer base.
Tips for pivoting your business
If your business is ever in a position where it needs to pivot quickly, here are a few tips to follow:
Identify the problem you're solving: Before pivoting or offering a new service, you should start by identifying the problem you're trying to solve. This will help you avoid wasting time on a service no one needs or wants.
Start small: Once you've identified the change you're looking to make, it's essential to start small. Starting small will help you determine whether there's a demand for your product or service, and you can continue making improvements as you go.
Stay open to feedback: And finally, it's important to stay connected to your customers. Listen to your customers, stay open to their feedback, and be willing to adjust accordingly.
Related Articles: