It's no secret that the Covid-19 pandemic has wreaked havoc on global supply chains. Now that lockdown measures are easing, many businesses are finding themselves trying to manage another wave of uncertainty – rising prices.
The post-Covid-19 economy is categorized by surging consumer demand, supply shortages, and an uptick in inflation. This is perhaps nowhere more apparent than in the used-car market.
According to the Bureau of Labour Statistics, used car and truck prices have risen by 30% over the past year. Many players in the automotive industry believe this figure is an underestimate.
Used vehicle price increases contributed to one-third of the total rise in May's inflation. Figures published by Manheim, America's largest used-car auction, suggest that prices have increased by 48% year over year – and rose by 5% between April and May. Pick-up trucks have seen the largest surge, with prices rising by 70% in just 12 months.
According to Edmunds.com, the average used vehicle in June 2021 costs $26,457.
If you're wondering what's behind the increase in used vehicle prices, you're not alone. Here's why used vehicle prices are soaring and how you can prepare your business.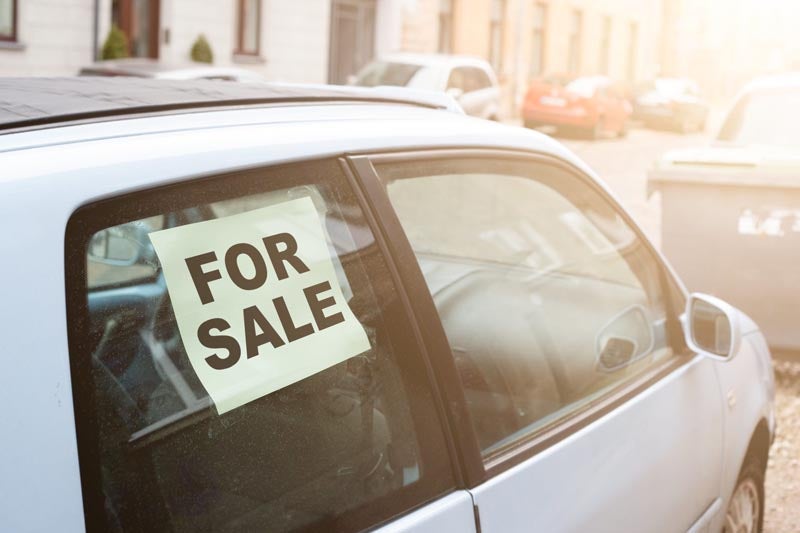 Why Are The Sale Prices of Used Vehicles Soaring?
Covid-19 supply chain disruptions have created a commodity shortage within the U.S. and around the world. Couple this with pent-up demand and you have the perfect recipe for rising prices.
In the case of vehicles, lockdowns orders forced U.S. automakers to close factories and cut production throughout April and May of last year. Vehicle supply became reduced, however, demand largely remained unaltered.
This effect was exacerbated when computer chip manufacturers switched over to producing consumer electronics as a result of automotive shutdowns. Now, semiconductors for smartphones, laptops, gaming systems, and more are taking priority over automotives.
The shortage of new vehicles coupled with higher prices has pushed more buyers into the secondary market. However, used vehicles are also undergoing their fair share of supply constraints.
An influx of domestic travelers is putting pressure on rental car companies. Rental companies are a critical source of used vehicles for dealerships, but with higher demand, they are holding onto their cars and trucks at extraordinary levels.
Where Are Used Vehicle Prices Going in 2021?
It's unlikely that the factors pushing up used vehicle prices will remain in the long run. At some point, vehicle supply will recover and computer chips will resume normal production levels. When this happens, used-car prices should drop.
The problem is that it's impossible to predict this timeline. On top of this, inflation continues to be a pressing concern. Commodity shortages and price spikes are present across the entire economy. The consumer price index rose at an annual rate of 5% in May – the highest rate since 2008.
There's debate over whether this rise will be short-lived or long-term. As of now, the interest rates are also expected to remain low throughout 2021, which may prevent prices from dropping.
According to Karl Jensvold, owner of PricedRite Auto Sales, a used-vehicle dealer in Lincoln, Nebraska, wholesale prices are leveling off, but he doesn't expect them to drop anytime soon.
How Will Rising Used Vehicle Prices Affect Your Small Business?
If your business has excess vehicle inventory, you'll benefit from selling while prices are high. While businesses looking to add on new trucks or replace vehicles this year will find themselves having to navigate incredible uncertainty.
On one hand, it may be beneficial to hold off new purchases until prices have dropped. However, there's no telling when they will drop, or even if they will drop, and by how much.
There's always the risk of buying new equipment at the height of a bubble. But there's also a chance that prices won't drop by much in the long-term, if at all.
How to Get Equipment Financing
If you're looking to finance a new vehicle for your business, look no further than National Business Capital. We specialize in helping small businesses get the financing solutions they need via business loans and lines of credit. With only 1 year in business and at least $120K in revenue, you could qualify for a wide array of options.
The best part? We don't impose a minimum FICO score requirement. Instead, we look to other metrics to evaluate your business and get a sense of your growth potential.
Unlike traditional banks that require a lengthy application process, working with National could get you funding in as little as a few hours!
Filling out our 60-second application and an expert Business Financing Advisor will consult you on your financing solutions.
Get started by applying now!