Do you know what it takes to get a business loan for the full requested amount? Of the 43% of small businesses that applied for loans in 2019, 14% received only partial funding; 9% got nothing at all.
If you want a loan to grow your business, it's best to go into the application process knowing what's required to qualify.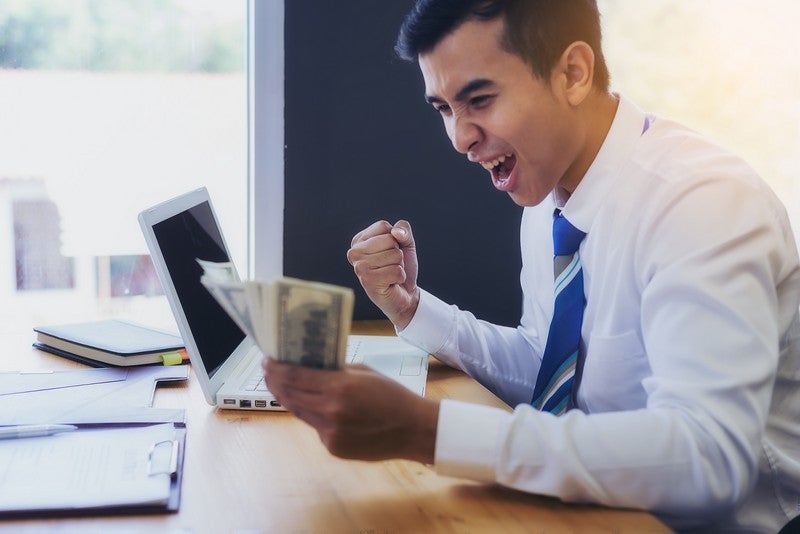 Bank Loan Requirements for Business Financing
What does it take to get a business loan from a bank? You've probably heard the answer broken down into the "five C's" of credit: character, capacity, capital, collateral and condition.
To evaluate these aspects of creditworthiness, banks require a long list of documents.
What do Banks Look for When Applying for a Business Loan?
Although minimum qualifications differ depending on the institution and the type of loan you're requesting, banks usually require:
A credit score of at least 680 (although 700 or higher is preferred)
An established business credit history
Significant time in business, usually two or more years
No recent judgments, liens or bankruptcies
A low debt-to-credit ratio
A detailed business plan
Business financial statements, such as cash flow, profit and loss and balance sheets
Personal financial details
Contact information for all owners and partners
Business legal documents, including licenses and insurance
Collateral, usually in the form of business assets
SBA loans have additional requirements, including meeting the organization's small business size standards.
Fintech Lender Small Business Loan Requirements
Online loan options available through fintech lenders are usually easier to access than bank loans. What does it take to get a business loan if you apply online?
Most small business lenders ask for:
Proof of identity, such as a driver's license
Basic business and personal information
A few months' worth of business and/or personal bank statements
FICO score requirements range from no restrictions to over 600 for certain loan types.
To qualify with a very low credit score, you may have to meet certain revenue or time in business criteria. Some online lenders will only work with businesses that have been established for at least a year. Others work with startups, or waive the time in business stipulation for applicants with great credit scores.
What is the Business Loan Underwriting Process Like?
Once you submit your application and the related documents, the lender begins the underwriting process.
Underwriting involves a review of your personal and business information to determine if you qualify. The lender's final assessment determines whether you get a loan offer and, if so, the rates and terms for which you qualify.
How Does Bank Loan Underwriting Work?
Banks are known for their lengthy underwriting  processes. It may take anywhere from a few weeks to several months for a bank to evaluate:
Whether you have adequate income to repay the loan
The value and quality of your collateral (unless you qualify for an unsecured loan, which are now quite common)
Additional sources of funds for repayment
Business and personal creditworthiness
Your commitment to the business, as shown by personal equity invested
Large banks approve only 26.9% of loan applications; small banks have a 50.6% approval rate. Your chances of qualifying are better if you already have an ongoing relationship as a customer of the bank. Rejection is more likely if you request a small loan amount, have bad credit or operate in a high-risk industry.
The bottom line with banks is simple: risk. This process determines if you follow through on financial or business commitments, and have stable cash flow to avoid defaulting.
How is Fintech Underwriting Different?
Fintech lenders ask for fewer documents upfront, but place a stronger emphasis on future opportunities. While they may consider your company's current financial state, they'll look most at how this capital could help you generate higher revenue. As a result, industry approval rates are closer to 70%.
With technology as an integral part of the underwriting process, fintech lenders can evaluate:
Personal and business transaction data
Alternative credit data
Bill payments
Public records
Social media and online reputation
Some fintech lenders use automated approval processes based on algorithms, in which case you may be able to qualify instantly. Others offer 24-hour approval, and you can generally get cash from the loan deposited in your business bank account within one day to one week.
You may be asked to provide more documentation if the lender needs additional details, particularly for larger amounts. Underwriting will take longer in these cases, but you should still receive funding in lightning-fast time windows, compared to banks.
The same process applies when small business owners apply for other financing options, like equipment loans, business lines of credit, and more.
Try Fintech Lending for Faster Application and Approval
Through National Business Capital, you can get access to small business funding in as little as 24 hours.
What does it take to get a business loan from National?
Most programs have low or no FICO requirements and are suitable for both new and established businesses. By accessing multiple loan options from a global marketplace of over 75 partners, National can connect your business with the right loan at the right price.
Fill out the 60-second application to get started today!