Business Financing Group Credits Positive Work Culture, Job Flexibility, and Employee Recognition Programs as Key to Their Successful Retention Efforts
National Business Capital, a leading online business financing marketplace that helps businesses access the funds they need to succeed, announced today that four of their valued team members, who have been employed by the company for a number of years, are celebrating milestone work anniversaries.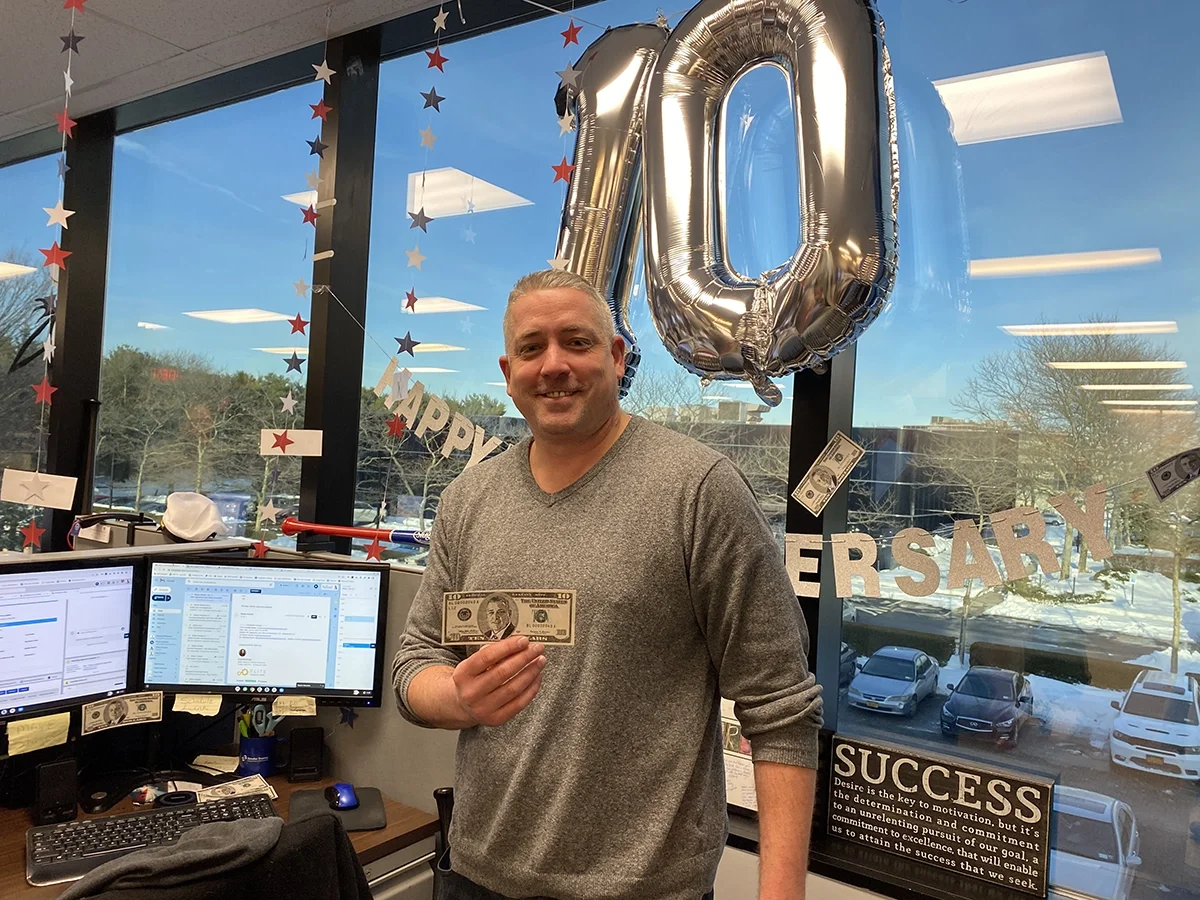 The employees celebrating are:
John Salvador: 10 years

Josh Gold: 8 years

Zina Roman: 7 Years

Phil Fernandes: 6 years
In the post-Covid-19 economy, many businesses – both large and small – are struggling to attract and retain employees. This is in part due to the shift in the way employees view their perks at work. Oftentimes, benefits that employees once valued no longer have the same impact, in fact, many workers are demanding new types of incentives to stay engaged at work.
For National Business Capital, one of the biggest factors for its high employee retention rates has been the company's focus on developing and maintaining a strong culture. National emphasizes team spirit and encourages coworkers and managers to be supportive of one another and help each other to succeed.
"I have been working here at National Business Capital for 10 years, and since the 1st day, I have felt I found a home and have not looked back," said John Salvador, who has been with National for 10 years. "I come to work, and every day is exciting, fun, and rewarding.  Everyone is very supportive of one another and pushes each other to succeed. Business owners and clients are consistently saying thank you for the excellent process and ability to help them grow. I have been here for 10 years and look forward to my next decade."
National has established and maintains a dedicated culture team that's responsible for cultivating a fun workplace environment. Activities include hosting challenges, contests, organizing charity events, and highlighting employees for special recognition. The culture team's efforts help ensure office camaraderie and contribute to an upbeat environment where people feel supported.
How Businesses Can Improve Employee Retention in 2022:
Improving your company culture can help you stand out from your competitors during the hiring process and even boost employee retention rates. If you don't know where to start, it helps to follow these basic principles.
Show your employees you're listening

: Maintaining an open-door policy allows your employees to feel heard and helps them feel that their concerns matter. While you don't have to cater to every demand, a willingness to listen to employees will improve your management style and boost employee satisfaction.

Allow flexibility and remote work hours

: Now more than ever, employees are valuing flexible work hours and options for remote work. If you still need to bring people into the office, make an effort to cultivate a fun, comfortable working environment.

Recognize performance

: Give credit where credit is due. Whether it's a monetary bonus or a company gift, acknowledging your employees' hard work will boost productivity and help you retain and attract talent.
Give back to the community: While it's important to make your employees feel valued, they also want to feel like they're a part of something that's making an impact. Try incorporating charity or volunteer programs that give back to the community and encourage positive social change.
About National Business Capital
National Business Capital is a top-rated FinTech financial firm that offers small business loans to small businesses looking for growth capital. Harnessing the power of innovative technology and smart people, National Business Capital has streamlined the approval process to secure over $1 billion in financing for small business owners to date. Its expert Business Financing Advisors work within a 75+ Lender Marketplace to secure easy access to the best low-interest SBA loans, short and long-term loans, and business lines of credit. We strengthen local communities one small business loan at a time. For every deal we fund, we donate 10 meals to Feeding America!
For more information, visit https://www.NationalBusinessCapital.com; email Press@national.biz, or call (888) 488-GROW.
---
Accelerate your success with frictionless financing and expert advice that breaks down the barriers to growth for every entrepreneur. 
Thrive with access to a business lending marketplace that's built for entrepreneurs, by entrepreneurs. Experience a time-saving machine that cuts approval times from months to hours. Leverage an extensive network of over 75 lenders and teams of expert financing advisors to ensure you'll always have access to the capital that best fits your business. Working with NBC, gain a financing partner for the future, ensuring your business has the capital it needs to seize every opportunity and grow without limits.
National Business Capital. Grow to Greatness.
Ready to See Your Options?
Go from application to approval in hours, not days, with a streamlined process that merges high-tech with human-touch for high-efficiency financing.