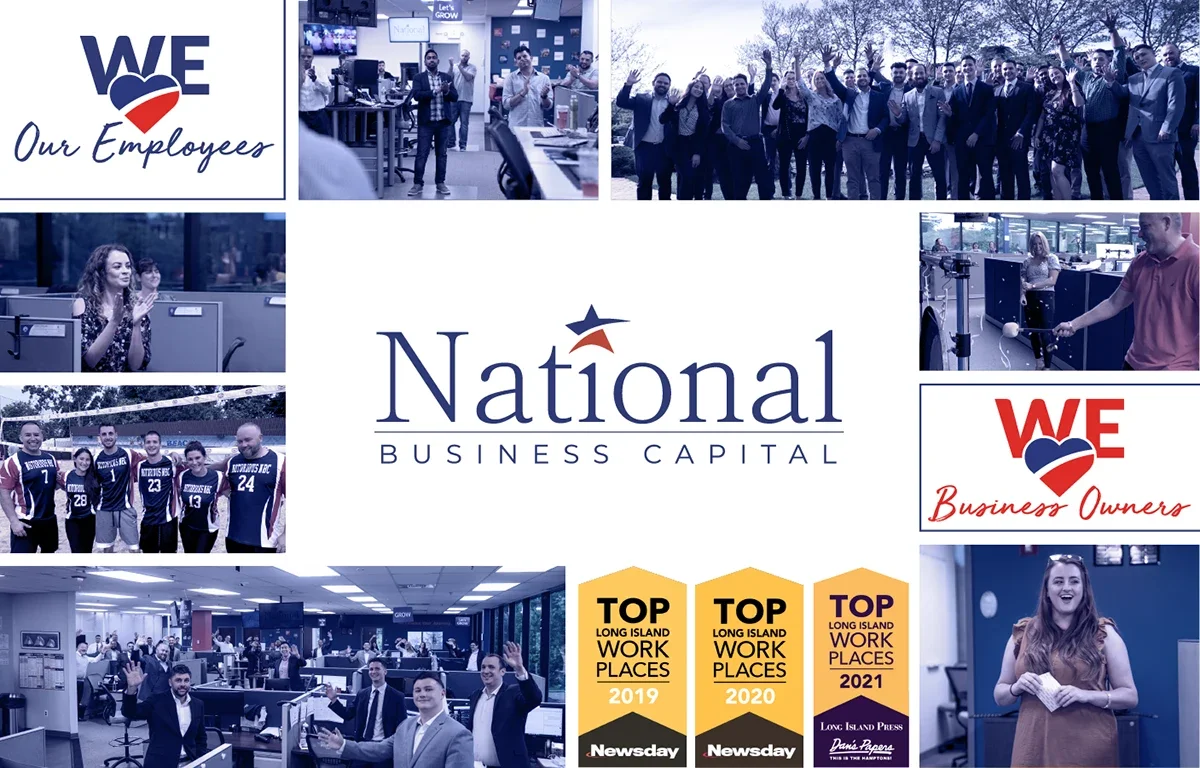 Surveyed Employees Recognized the Long Island-based FinTech Firm for Fostering a Fun and Dynamic Workplace Where People are Supported and Valued
National Business Capital, the nation's leading FinTech lending marketplace, was just named the #1 place to work on Long Island for 2021.  The award, sponsored by Long Island Press, considered a number of factors – including a survey of National Business Capital employees – in making the determination. This is the company's third consecutive year winning #1 top workplace award.
Founder and CEO Joe Camberato puts it this way, "While the pandemic threw many businesses into chaos, the strong culture at National Business Capital actually helped bring our employees closer together as a team and made us even stronger. Whether working remotely or in the office, our employees are passionate about finding customized and innovative, financing solutions to meet the individual needs of entrepreneurs."
Much more than a capital provider, National Business Capital works with business owners to educate and evaluate the best use of capital in order to accelerate growth. "Relationship building, whether it's with our clients or our team, is a key focus here, and it's the person-to-person interaction that our clients love and also what makes coming to work so rewarding each day," explained Camberato.
For their part, employees cited the Class-A building, company mixers, community service opportunities, the company's strong benefits packages, and a supportive management team as attributes that make National Business Capital a cut above the rest when it comes to fostering a positive and productive workplace environment.
Schneps Media, which publishes the Long Island Press, Dan's Papers, and Noticia, partnered with research firm Energage, to conduct the Top Workplaces in Long Island employee survey. More than 80 Long Island companies participated in the competition, and National Business Capital came in as #1.
"We're thrilled and honored by the recognition," notes Camberato. "If you're looking for an amazing place to work, we are expanding our workforce and excited to add highly motivated individuals to the team."
In addition to this award, the firm has been in various publications such as Forbes and Bloomberg and also has earned a 5-star Trustpilot rating from more than a thousand customer reviews.
To learn more about National Business Capital's career opportunities, visit: www.nationalbusinesscapital.com/careers
Ready to See Your Options?
Go from application to approval in hours, not days, with a streamlined process that merges high-tech with human-touch for high-efficiency financing.