To apply for the second round of PPP funding, click here. To learn about other flexible business financing options you may qualify for, click here.
This post was last updated based on the current state of small business financing on February 5, 2021.
Between the global coronavirus pandemic, lockdowns, and the financial struggles that came with them, 2020 was a rough year for many small businesses. With vaccines in play and the economy bouncing back ,this year is already off to a better, brighter start. Many have a strong outlook for the future—but what exactly will business financing look like after COVID-19?
Nonetheless, there are many challenges ahead. Businesses still need to be prepared, especially when it comes to financing.
During the height of the coronavirus pandemic, most lenders weren't lending at all. The PPP loan helped keep some small businesses afloat, but didn't offer the full relief that many needed.
Now that businesses are beginning to open up, financing has already picked up again. In fact, there are more financing options on the table than most business owners might think.
The federal government has played a role in this recent surge. By approving a second round of Paycheck Protection Program (PPP) funding that includes $284 billion for loans, small businesses have another opportunity to secure affordable financing.
The only downside is that these SBA-backed loans come with rigid requirements and may not be a good fit for every business – especially if you're looking to expand. The good news is that there are other opportunities to access flexible financing and working capital to grow your business.
Here's what business financing is shaping up to look like after the Covid-19 pandemic.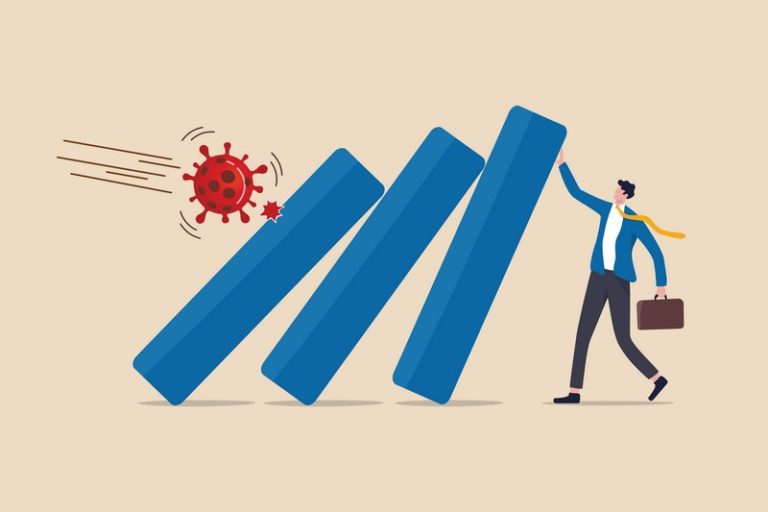 Are Covid Relief Loans Running Out?
Before jumping into the future, let's dive into the current state of funding.
The SBA deployed the PPP loan program to incentivize small business owners to continue paying employees. These covid relief loans also helped them cover other expenses while cash flow was tight, including rent and utilities. These coronavirus stimulus loans also covered other payroll-related costs.
During the height of the coronavirus pandemic, states began introducing lockdown orders and small business lenders tightened guidelines. When the first round of PPP funding was introduced, applications piled up quickly and funds ran out faster than expected.
The federal government has recently introduced a second round of PPP funds. As of right now, the second round of PPP loans are still available for small businesses that didn't receive funding in the first round, as well as other businesses that qualify for a second draw.
The second round of PPP funding caps the maximum loan amount at $2 million and offers supplemental financing for only payroll expenses and operating expenses. For many business owners, it's not enough to expand their revenue streams or capitalize on growing markets.
Thankfully, many lenders are beginning to offer loans and other financing options to small businesses again.
Business Financing Covid-19: What's Next After the Pandemic?
As reported cases of the virus drop and the small business economy gradually returns to normal, small business lending will, too.
Although many lenders have resumed offering standard small business loans, lines of credit, and equipment financing programs, things are not back to normal just yet..
With PPP loans and other federally backed options in the mix, banks have not been so quick to return to lending.
Even before the covid-19 pandemic, obtaining a bank business loan was difficult and time-consuming. To qualify, you needed a stellar credit score, at least 2 years in business, and excellent financials. If you weren't an all-star candidate, then the chances that your application would be accepted were low.
Despite the economy beginning to rebound, banks haven't returned to pre-pandemic lending levels. They are also unlikely to ease up on requirements just yet. On the contrary, they are actually taking additional steps to further risk-proof their lending decisions. In other words, if you don't meet the mark, you'll probably have to look elsewhere for funding.
Alternative lenders, also known as fintech and online lenders, are already making up for this discrepancy.
Fintech Lenders: Simple, Fast & Straightforward Financing After COVID-19
Unlike banks, fintech lenders aren't so quick to judge a book by its cover—and the same will be true for business financing after COVID-19. Instead of evaluating your business based purely on credit score and financial history, they'll look at your potential. This gives them a better indication of how profitable your business will be in the future.
Fintech lenders like National are already back to lending. Requirements are not as rigid as a bank loan, and many active businesses generating some revenue will have options. Instead of high credit score requirements, you may be able to qualify based on your gross sales.
Online lenders like National typically look at monthly bank statements to determine your business' financial health. We believe this is the best indication of where your business is currently and how additional financing can help you reach the next level.
Alternative Lending Options Post-Coronavirus
While the pandemic may have changed the game for some business lenders, rest assured that there will still be financing options available in the years to come.
Between PPP loans, business loans, a business line of credit, or another financing option, you have the freedom to choose the best fit for your business.
Based on your needs and financials, you might consider one of the following options:
As the economy recovers from the coronavirus pandemic, one of these alternative lending options could be just what your business needs.
How To Get a Business Loan Through Alternative Lending
As the economy continues to recover, businesses need to continue to find ways to adapt to new consumers trends and heightened demand. At National, we're committed to helping you expand your business and take advantage of new opportunities.
Whether your business needs extra financing to break into eCommerce, introduce new products, or invest in a new marketing campaign, we make the process quick, simple and easy.
After filling out our simple 60-second application, you'll be contacted by an expert Business Financing Advisor. They'll walk you through your options—answering all of your questions as they go—to help you find the best choice. Through our 75+ lender marketplace, we can help you find the best options, and it won't affect your credit score at all!
Get started putting your business on the fast track for expansion by applying now!