Travel numbers have increased from a year earlier, but many U.S. companies are cautious about returning to business travel. That was one of the key findings from a recent survey by the travel analytics firms OAG.
During July and August, OAG surveyed over 1,800 U.S. travelers about how their travel habits have changed in light of the pandemic. The results showed that during the summer months, travel was up 81% from a year earlier.
And 70% of consumers had booked a flight for the upcoming year. But many business travelers told a different story, with only four in 10 anticipating that business travel will return to pre-pandemic levels.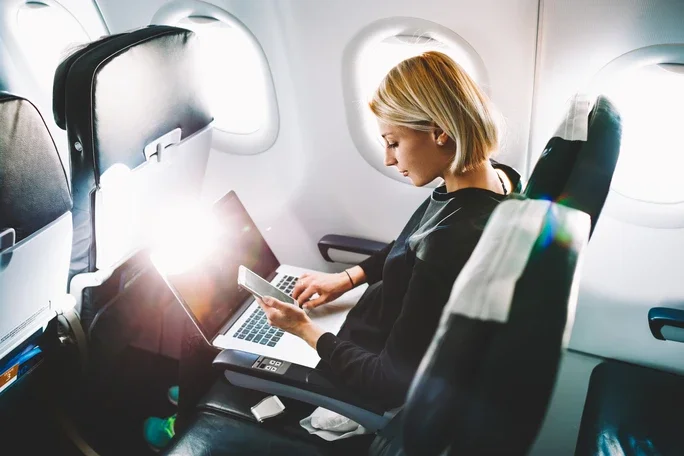 COVID significantly reduces business travel
During the pandemic, corporate travel took a massive hit, and most companies saw their travel budget drop by 90%. Most businesses restricted travel to only essential trips, and many people opted to drive instead of fly.
Most experts do expect business travel to increase during the second half of 2021. Conferences and trade shows, which were mostly virtual, have started to offer in-person options.
And slowly, some businesses have begun to reopen their offices both for their employees and clients. Travel will likely continue in the case that in-person interaction is required to support client relationships.
Overall, the OAG survey found that business travel will resume, but many people expect it will be less than what they did before the pandemic. Here is what business travelers expect to see in the coming year:
16% expect to travel 50% less than they did before the pandemic
15% expect to travel 25% less than they did before the pandemic
11% expect to travel 75% less than they did before the pandemic
9% expect that they will only travel if it's necessary
9% have no plans to travel at all
How to safely implement business travel
The Center for Disease Control (CDC) recommends that companies delay business travel. So it's a good idea to delay or minimize any non-essential trips.
But if business travel is an essential aspect of your business, then it may not be entirely feasible for you to delay travel altogether. Here are some travel recommendations your employees should follow:
Encourage employees to get vaccinated: According to the CDC, employees should hold off on traveling until they are fully vaccinated. Anyone who is fully vaccinated is safe to travel within the U.S.
Wear a mask: Everyone is required to wear a mask on planes, buses, and public transportation within the U.S. And employees should follow all state and local requirements in the state they're traveling to.
Self-monitor: All employees should self-monitor for signs of COVID before and after their trip. Let your employees know that they should seek out medical treatment and let their supervisor know immediately if they become sick.
In addition, it's a good idea to regularly review and update your company's travel policies in accordance with the CDC's guidelines and federal travel restrictions.
Related Business Articles: