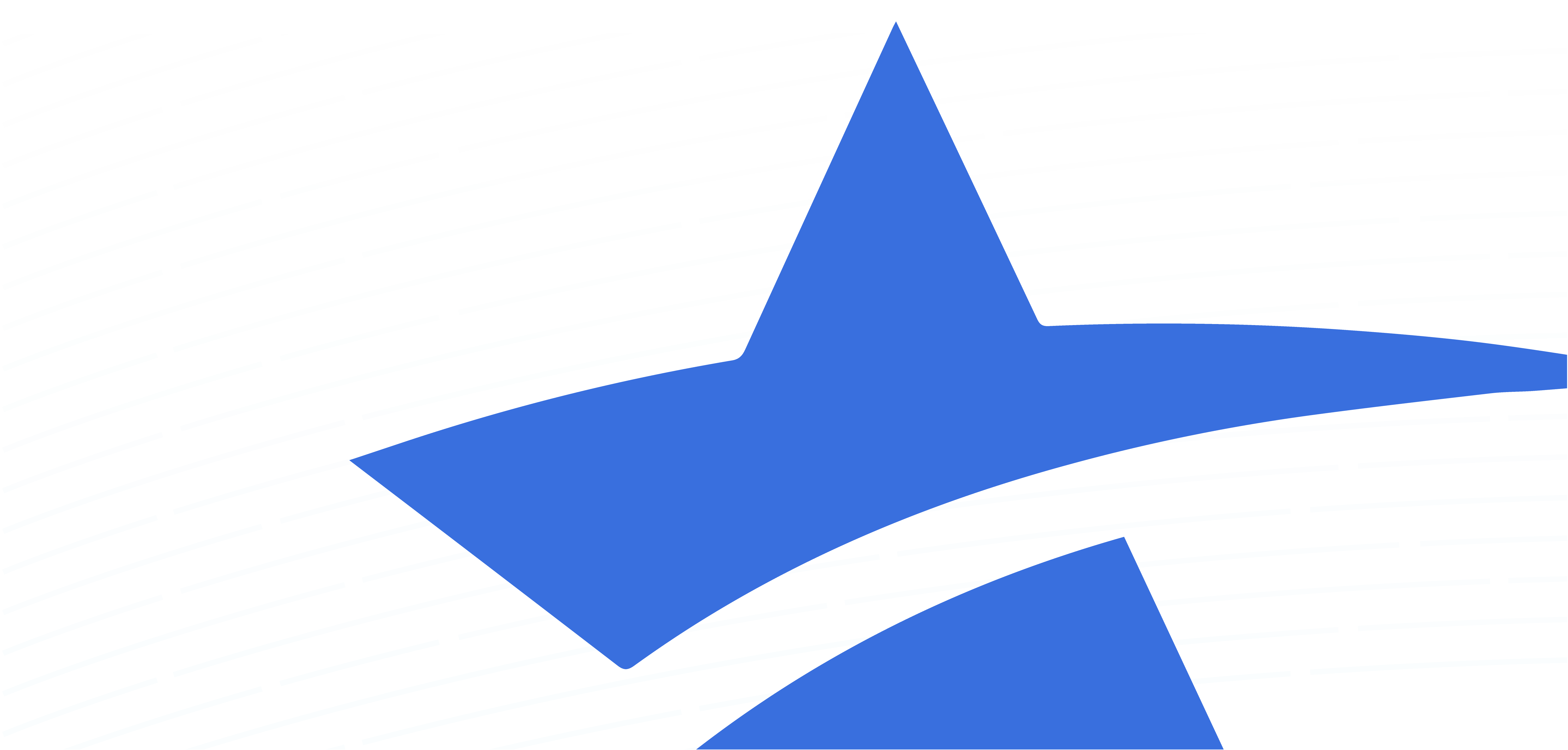 Fast Business Loans — Get Cash in 24 Hours
Quick business loans are a great way to keep operations running smoothly during seasonal slumps or when emergency expenses arise. However, fast business loan rates can be challenging–they come with short repayment terms and high interest charges!
When choosing the best fast small business loans, it's important for entrepreneurs and small business owners to be aware of their qualifications requirements as well as how quickly they can get funding. You'll also want to consider whether or not there are any special rates offered by lenders that optimize your borrowing power in order to meet growth goals before time runs out on this opportunity!
Fast business loans are ready in hours. Instead of long application times, get the funding you need to jump on opportunities as they come up or smooth out sudden disruptions. Here's everything you'll need to know about quick business loans.
There are times when the unexpected happens. Maybe a business expense you didn't anticipate pops up, or you're presented with a new opportunity – but you need to act fast. When you don't have time to waste, opt for fast business loans. These funding solutions cut out long processing times to give you access to the capital you need in hours.

You don't want to become stagnant due to financial issues or simply miss the perfect opportunity to take things to the next level. Fast business funding can be the right solution that your company needs to thrive in a highly-competitive market.
Getting an approval in a short time frame is critical to pushing your company forward, no matter what you're trying to accomplish. Here are some tips on how to achieve that.
Small Business Loan Rates, Terms, and Amounts
Credit Score
No Minimum FICO Requirement
Funding Amounts
Secure $100,000 - $10 million
Fast Process
Approved in Under 24 Hours
Nationwide
Financing Available in All 50 States
What Is a Fast Business Loan?
A fast business loan is a funding solution that's processed and available in your bank account within 24 to 48 hours – or sooner. They're an alternative to traditional bank loans, which are notoriously slow and can take several weeks.
If you're a business that needs a small business loan immediately, most traditional options won't work in your favor. Banks and credit unions can take anywhere from 60 to 90 days to process your application, whereas non-bank lenders can have the money available in your account within 24 hours in some cases.
How Hard Is It to Get a Fast Business Loan?

Getting fast business funding from a bank can be difficult, especially if your company has bad credit, tax liens, poor or fluctuating sales, previously missed payments, or has been in business for a very short time. It's not that fast either – because of this thorough process, banks may not get back to you in weeks or even months.
Even though their interest rates are lower, banks have a lot of strict requirements that companies should meet, making 24-hour instant small business loans borderline impossible.
Most small business owners searching for quick business loans can't afford to wait that long. However, you're not out of options if you want to get a business loan fast.
At National, we understand that your business is on a timeline. Through our fast small business loan process, you can apply, qualify, view your options, and get funded in as little as a few hours. As an alternative lender (also called a fintech lender), we don't abide by the same time restrictions and qualifications.
In fact, your personal credit score isn't a deal breaker when it comes to applying for quick small business loans. Your business can qualify based on annual revenue and where you're going, regardless of credit scores.
National Business Capital is NOT a Traditional Lender
Here are some benefits our clients receive when working with National.
Easy 1-Minute Application
Approvals in 24 Hours or Less
Financing Available for All Industries
Funding Within Days
What Are the Alternatives to Fast Business Loans?
Regardless of the challenges your business is facing, the problem remains the same: you need money. Instant small business loans aren't the only way you can get fast working capital for your business, but for most business owners, they're the best.
When you need cash to grow your business, you have three options:
Get a fast business loan
Sell equity
Save profits to reinvest
Selling equity means you forfeit a portion of your profits forever and may also involve losing full control or direction. Saving profits, on the other hand, can take forever—especially when you're putting a lot of cash toward operating costs like payroll.
Based on the options, most business owners turn to outside cash in the form of fast business loans.
At National, you can get your business funded through a fast, simple, and easy process.
You Don't Just Need Fast Business Loans, You Need the Right One
As you probably know, banks may offer the lowest interest rates, but they can't compete when it comes to speed and convenience. That being said, there are many places where you can get a fast business loan.
To truly fuel your long-term growth, your business needs a program that fits your needs, goals, and financials. If you act fast and accept the first option on the table, though, then you may not be going down the best path for your business.
Unfortunately, most direct lenders offer only one or a few options. Brokers may offer more, but they are limited by the lenders they work with.
National's marketplace includes over 75 leading small business lenders, putting all of the best small business loan programs in one place. After you apply, you gain access to the best options on the market.
How to Get a Small Business Loan
National's Fast Business Loan Application Process
Wondering how it works?
At National, our loan process is geared toward helping you understand the options available in our 75+ lender marketplace, selecting the one that works best for you, then getting the funds into your account so you can get started right away.
We move quickly to find your options, help you get the information you need to make a decision, then get your business funded. If you're looking for the fastest way to get a small business loan, look no further than National's award-winning team!
1. Online Loan Application
Skip the in-person visit and complete the online application at your convenience. Enter a few quick details we need about your business to get the ball rolling. It only takes 60 seconds!
2. Complete the Application
Finish the application process by connecting your bank accounts through our secure online portal. This automatically tells us everything we need to know, meaning you won't have to submit bank statements.
3. Hear From a Business Financing Advisor
Once you finish applying, you'll touch base with a Business Financing Advisor who will be your main point of contact. They'll get any more information they need and get the ball rolling to find your options.
4. Discuss Your Options & Ask Questions
Your Business Financing Advisor will reach out to review any options that might be on the table and give you the opportunity to ask questions.
5. Choose the Best Option
Based on the options available, you can choose the one that works best for your business with guidance from your Business Financing Advisor.
6. Get Funded
You can get funded in as little as a few hours after applying! Once you receive funds in your account, you're free to put the money toward any of your business needs.
Our fast-paced process is designed to help your business get the best funding option and not lose out on your opportunity.
Secure Fast Business Loans With NBC
Getting an approval in a short time frame is critical to pushing your company forward, no matter what you're trying to accomplish.
Types of Fast Business Loans
| Type of Business Loan | Time to Fund | How It Works |
| --- | --- | --- |
| Small Business Loans | 24h | Flexible or fixed financing options for any use by any industry, with terms ranging from 6 months to 10 years. Find fast secured business loans or unsecured options. |
| Business Line of Credit | 24 to 48h | True revolving lines of credit. Get the cash you need at the ready to take on any spontaneous opportunity or squash any challenge. |
| Equipment Financing | 24 to 48h | Purchase, lease, or upgrade new or used equipment, and lower your cost of capital by not paying out of pocket. With no collateral leverage other than the equipment itself, equipment loans from NBC are an obvious choice for business owners across all industries seeking fast equipment funding. |
| Hybridge SBA Loan | 24 to 48h | The fastest, easiest SBA Loan product on the market, offered exclusively by NBC. Get cash in advance of your SBA loan in as little as 24 hours, and get your expedited SBA funds as soon as 45 days – that's 4x faster than banks! |
| Merchant Cash Advance | 24 to 48h | Get cash in advance of a portion of customer sales. The less you make, the less you have to pay. Flexible financing with fully accommodating repayment terms. |
Curious about which option is best for you? Get connected with a Business Financing Advisor to discuss your options!
Get Fast Funding With a Paperwork-Free Loan Application Process
When it comes to the application process, waiting around for an answer is only half the time you're spending. As a business owner with important things to accomplish, you also have to consider the time spent applying and gathering paperwork.
At a bank, the list of paperwork you need to submit alone can be daunting. You may have to spend hours of your own time working with your accountant to gather the paperwork, including:
Business licenses and permits
EIN
Income statements
Balance sheet
Your commercial lease
Business debt schedule
Payroll
Entity structure
Depending on your situation, you may also have to provide more than that.
National's fast business loan process not only saves you weeks when it comes to getting funding but also valuable time. Instead of sifting through files or making calls, you can connect your bank accounts with the click of a button and move on to the next step.
How to Get a Fast Business Loan
If you're in need of fast small business funding, your first step is to research lenders who offer this type of financing. Most banks and credit unions won't be able to pull this off in such a short time frame, so you should explore non-bank options that apply to your business and goals.
The non-bank lending world is vast, and there are many different types of lenders with different specifications on which industries they work with. This can feel overwhelming at first, but don't worry – there's an easy answer right in front of you.
FinTech marketplaces, like National Business Capital, combine numerous non-bank lenders into one centralized platform, allowing you to apply once and receive multiple offers. You can absolutely conduct research on your own, but if you need a small business loan immediately, working with a marketplace can save you time and effort.
Why Choose National for Fast Business Loans?
If you go about the process the wrong way, then getting financing through traditional lenders can be time-consuming and complex. With documentation requirements, sky-high credit standards, and lengthy review windows, traditional lenders simply aren't the fastest way to get a business loan.
At National, we're here to ensure that you can grow your business on your own schedule—not based on loan application review timeframes.
Our rapid process—which includes speedy decisions and responsive Business Financing Advisors who provide advice tailored to you—ensures that you get the fast small business funding you need to grow.
Don't miss your opportunity to grow and lose out to the competition! Apply in just 60 seconds to get started learning your options!
National's marketplace includes over 75 leading small business lenders, putting all of the best small business loan programs in one place. After you apply, you gain access to the best options on the market.
Guide to Small Business Loans
Fast Business Loans — FAQs
How Fast Can I Get a Business Loan?
Fast business loans have funding times as quick as 24 hours and sometimes even less. To qualify for these loans, you'll have to work with an online lender or a business financing marketplace, like National.
How Can I Get a Business Loan on the Same Day?
National is a business financing marketplace offering a wide variety of fast business loans – with processing times within 24 hours or less. Browse personalized offers based on your credit score and other criteria.
Are Small Business Loans Easy to Get?
The honest answer? It depends. If you find the right lender and your business meets all the relevant eligibility criteria, then it's not easy to secure a small business loan. However, if you don't meet the eligibility criteria or you're working with the wrong lender for your business type, then it can get challenging.
Banks and credit unions tend to uphold strict qualifications, which limits the number of businesses they can work with. Non-bank lenders, on the other hand, have much looser eligibility criteria. Although the interest rates will be higher, non-bank lenders offer alternative financing programs and fast small business loans. For many businesses, these benefits can outweigh the increased cost of capital.
What's the Fastest Way to Get a Loan With No Credit?
Non-bank lenders. Most banks and credit unions will require a high FICO score, but non-bank lenders don't hold this qualification as highly. At National Business Capital, you can secure equipment financing with no credit score as long as you've been in business for 6+ months and make $500k+ in annual gross sales.
For the best results, it's worthwhile to work with marketplaces. They combine multiple non-bank lenders into one single platform, some of which work with businesses with low to no credit. Going this route essentially eliminates the research entrepreneurs would have to do before
finding the right lender for their business, which can save significant time and effort.
What Is the Minimum Credit Score for a Fast Business Loan?
Lenders typically want to see at least a 580+, but there are a few specialized non-bank lenders that work with businesses with poor or no credit history. However, the lenders that work with lower credit businesses offer higher interest rates on average.
It's a trade-off, but if you need funds to pursue revenue-driving opportunities or plug a challenge in your business, it's worthwhile to consider.