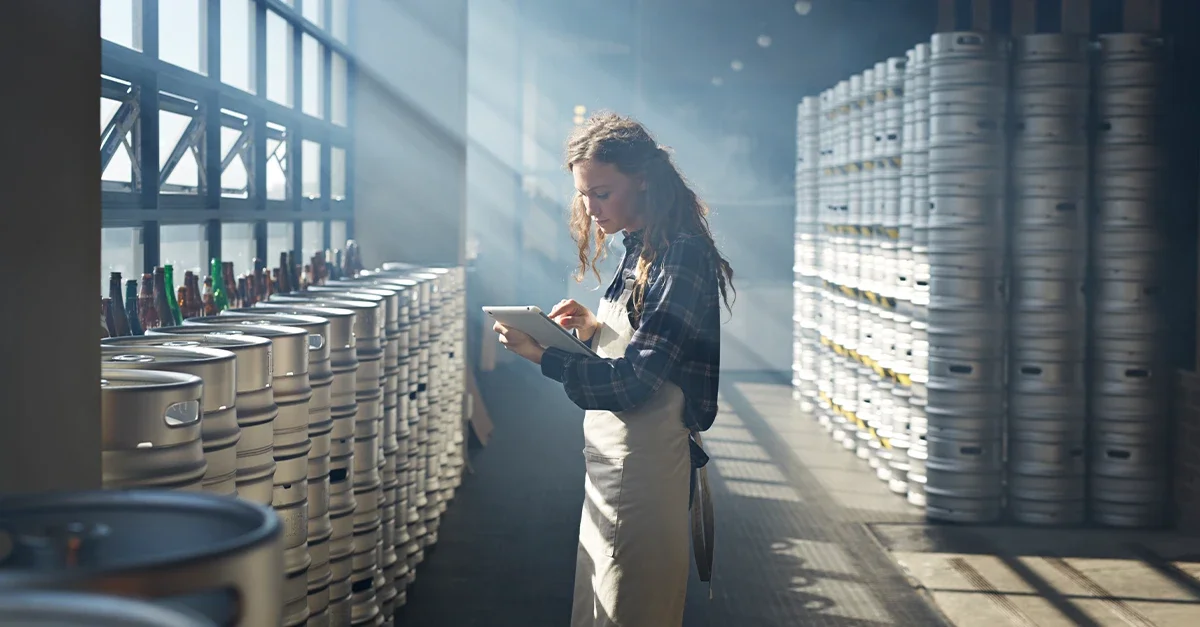 Life moves fast in the small business world. Your business has a new opportunity on the horizon to double or triple revenue. Or, you need cash to solve a problem. Either way, a fast business loan is the solution you need.
Getting a business loan approval in a short time frame is critical to pushing your business forward, no matter what you're trying to accomplish. Without a fast business loan, you could lag behind the competition or miss your opportunity to take things to the next level.
Here are some tips on finding the fastest business loan for you to take on any business challenge or seize an opportunity for success.
How Hard Is It to Get a Fast Business Loan?
It all depends on where you go and who you work with.
Unfortunately, getting 24-hour small business loans from a bank is borderline impossible, even though the interest rates are lower. Bank underwriters will take a deep look at your business to determine if you're a good fit, and because of this thorough process, they usually won't respond to you for quite some time. It may be a few weeks or months at least.
It's even more complicated when you submit an application with a potential issue, like
Bad credit

Tax liens

Poor/fluctuating sales

Short time in business

Previous missed payments
Most small business owners searching for quick business loans can't afford to wait that long. However, you're not out of options if you want to get a business loan fast.
At National, we understand that your business is on a timeline. Through our fast small business loans process, you can apply, qualify, view your options, and get funded in as little as a few hours. As an alternative lender (also called a fintech lender), we don't abide by the same time restrictions and qualifications.
In fact, your personal credit score isn't a deal breaker when it comes to applying for quick small business loans. Your business can qualify based on annual revenue, and where you're going, regardless of credit scores.
The Alternatives to Getting a Fast Business Loan Aren't Great, Either
Regardless of the challenge your business is facing, the problem remains the same: you need money. Loans aren't the only way you can get fast working capital for your business, but for most business owners, they're the best.
When you need cash to grow your business, you have three options:
Get a fast business loan

Sell equity

Save profits to reinvest
Selling equity means you forfeit a portion of your profits forever, and may also involve losing full control or direction. Saving profits, on the other hand, can take forever—especially when you're putting a lot of cash toward operating costs like payroll.
Based on the options, most business owners turn to outside cash in the form of fast business loans. 
At National, you can get your business funded through a fast, simple, and easy process.
You Don't Just Need Fast Business Loans, You Need the Right One
As you probably know, banks may offer the lowest interest rates, but can't compete when it comes to speed and convenience. That being said, there are many places where you can get a fast business loan.
To truly fuel your long-term growth, your business needs a program that fits your needs, goals, and financials. If you act fast and accept the first option on the table, though, then you may not be going down the best path for your business. 
Unfortunately, most direct lenders offer only one or a few options. Brokers may offer more but are limited by the lenders they work with.
National's marketplace includes over 75 leading small business lenders, putting all of the best small business loan programs in one place. After you apply, you gain access to the best options on the market.
National's Fast Business Loans Process
Wondering how it works?
At National, our process is geared toward helping you understand the options available in our 75+ lender marketplace, selecting the one that works best for you, then getting the funds into your account so you can get started right away. 
We move quickly to find your options, help you get the information you need to make a decision, then get your business funded.
Apply online

: Skip the in-person visit and complete the online application at your convenience. Enter a few quick details we need about your business to get the ball rolling. It only takes 60 seconds!

Complete the application

: Finish the application process by connecting your bank accounts through our secure online portal. This automatically tells us everything we need to know, meaning you won't have to submit bank statements.

Connect with a Business Financing Advisor

: Once you finish applying, you'll touch base with a Business Financing Advisor who will be your main point of contact. They'll get any more information they need and get the ball rolling to find your options.

Discuss your options and ask questions

: Your Business Financing Advisor will reach out to review any options that might be on the table, and give you the opportunity to ask questions.

Choose the best option

: Based on the options available, you can choose the one that works best for your business with guidance from your Business Financing Advisor.

Get funded

: You can get funded in as little as a few hours after applying! Once you receive funds in your account, you're free to put the money toward any of your business needs.
Our fast-paced process is designed to help your business get the best funding option and not lose out on your opportunity. 
Quickest Financing Options On the Market
As we mentioned earlier, the speed of your financing process doesn't only depend on the type of lender you apply through.
Various programs also have specific guidelines that may impact how fast your business loan (or financing option) really is. While timelines can vary based on your needs and financials, most can be available in just  24 hours.
Small Business Loans
(Av. Time to Fund: ~24 Hours): Flexible or fixed financing options for any use by any industry, with terms ranging from 6 months to 10 years. Find fast, secured business loans or unsecured options.
Business Lines of Credit
(Av. Time to Fund: 24-48 Hours): True revolving lines of credit. Get the cash you need at the ready to take on any spontaneous opportunity, or squash any challenge.
Equipment Financing
(Av. Time to Fund: 24-48 Hours): Purchase, lease or upgrade new or used equipment, and lower your cost of capital by not paying out of pocket. With no collateral leveraged other than the equipment itself, equipment loans from NBC are an obvious choice for business owners across all industries seeking fast equipment funding.
Hybridge SBA Loan
(Av. Time to Fund: 24-48 Hours): The fastest, easiest SBA Loan product on the market, offered exclusively by NBC. Get cash in advance of your SBA loan in as little as 24 hours, and get your expedited SBA funds as soon as 45 days – that's 4x faster than banks!
Revenue-Based Financing
(Av. Time to Fund: 24-48 Hours): Leverage your accounts receivable to secure cash in the short term. This option is similar to a merchant cash advance, but with much less risk and more freedom. With NBC, benefit from flexible financing with fully accommodating repayment terms.
Curious about which option is best for you? Get connected with a Business Financing Advisor to discuss your options!
Eliminating Paperwork to Get You the Fastest Loan Possible
When it comes to the application process, waiting around for an answer is only half the time you're spending. As a business owner with important things to accomplish, you also have to consider the time spent applying and gathering paperwork.
At a bank, the list of paperwork you need to submit alone can be daunting. You may have to spend hours of your own time working with your accountant to gather the paperwork, including
Business licenses and permits

EIN

Income statements

Balance sheet

Your commercial lease

Business debt schedule

Payroll

Entity structure
Depending on your situation, you may have to provide more than that.
National's fast business loan process not only saves you weeks when it comes to getting funding but also valuable time. Instead of sifting through files or making calls, you can connect your bank accounts with the click of a button, and move on to the next step.
Fast Business Loans From an Online Lender You Can Trust
If you go about the process the wrong way, then getting financing through traditional lenders can be time-consuming and complex. With documentation requirements, sky-high credit standards, and lengthy review windows, traditional lenders simply won't offer fast business loans.
At National, we're here to ensure that you can grow your business on your own schedule—not based on loan application review timeframes. Our rapid process—which includes speedy decisions and responsive Business Financing Advisors who provide advice tailored to you—ensures that you get the fast business loan you need to grow.
Don't miss your opportunity to grow! Apply in just 60 seconds to get started learning your options!
National's marketplace includes over 75 leading small business lenders, putting all of the best small business loan programs in one place. After you apply, you gain access to the best options on the market.
Small Business Funding: How to Get Financing for Your Business
Small business funding is necessary when launching or growing your business. Capital helps you put your ideas into action while also allowing you to sustain your business's day-to-day operations. 
There are many reasons why businesses seek out financing. Likewise, there are also multiple sources for small business funding – including banks, online lenders, and more. 
Here are the top places for small business funding in 2021. 
Bank Loans
Traditional banks and credit unions offer a variety of small business funding solutions – including term loans, business lines of credit, equipment loans, and more. 
Banks are oftentimes the first place businesses turn to for financing. These lenders offer low-interest rates and competitive terms. However, they also have strict requirements. Unfortunately, it can be difficult to qualify for small business funding at a bank or credit union. 
Traditional lenders will want to ensure you have good credit, strong revenue levels, sufficient business history, a solid business plan, and more. Many will also insist that your business own enough assets to provide collateral in exchange for your loan. 
Even if you do qualify for a bank loan, keep in mind that the application and funding process is time-consuming. If you need business funding fast, traditional lenders may not be the best option.
SBA Loans
Small Business Administration (SBA) loans are partially government-backed – meaning the government agrees to cover a portion of your outstanding balance should you default. Lenders receive an extra layer of security, and you'll receive lower interest rates in exchange.
In fact, SBA loans feature some of the lowest small business funding interest rates and fees on the market – making them ideal for businesses looking to save. Funding amounts can reach up to $5 million, and repayment terms are also lengthy. 
To top it off, SBA loans can be used for a large range of business expenses – including operational expenses, real estate purchases, equipment purchases, or even debt refinancing.
SBA 7(a) loans are the most popular pick for small business funding, but there are also SBA 504 loans, SBA microloans, and others.
Despite their many perks, SBA loans can be difficult to access. The SBA maintains strict small requirements, and you'll need to show good credit, strong revenue, and at least two years of business history at a minimum. 
Online Lenders
Online lenders have become increasingly popular sources of small business funding in recent years. This is due to their flexible financing solutions that cater to a larger pool of businesses and credit scores than those offered by banks or credit unions. 
Online lenders provide all of the same loan types offered by traditional banks, including term loans, business lines of credit, equipment loans, and more. However, they also offer many additional loan products like invoice financing, merchant cash advances, and so on. 
Many businesses opt for online lenders when they need funding fast. The application process is known to be straightforward, and some businesses are able to access their funds in as little as 24 hours. 
The downside to online lenders is that they can be more expensive than other small business funding solutions. Nonetheless, you'll be able to qualify for better rates and terms if you have good credit. To compare different online lenders and the rates you'd qualify for, make sure to use National. 
Crowdfunding
Crowdfunding has gained traction in recent years and is particularly popular among early-stage startups. Crowdfunding arose out of the 2012 JOBS Act, which paved the way for businesses to raise capital without extensive regulatory burdens.
Crowdfunding entails raising smaller amounts from many investors to generate a larger pool of capital. Investors typically receive company stock, equity, or debt stakes in return. 
Sites like Kickstarter and SeedInvest make it possible for businesses to share their ideas, launch crowdfunding campaigns, and raise funds fairly seamlessly. 
The downside to crowdfunding is that it forces entrepreneurs to give up ownership in their businesses. This can create valuation problems down the line or even threaten your control over your own business.
Small Business Grants
Small business grants can be a great source of financing, especially because you won't have to worry about paying back the funds. There are numerous small business grants and programs available through the federal government, local governments, and even some private companies. You may even qualify for additional grants if you're a minority-business owner or veteran. 
Here are the top small business grants:
Grants.gov: a comprehensive database containing information on grants issued by the federal government. You can search for grants relevant to your business and learn about applying. 
Small Business Innovation Research Program: sponsored by the federal government with the aim of promoting innovation, this program awards up to $150,000 towards research and development for technology and science innovations. 
SBA Grants: a limited selection of grants primarily geared towards nonprofits, Resource Partners, and educational organizations. You can also explore other SBA small business funding options here. 
Economic Development Administration: a community-focused initiative by the U.S. Department of Commerce agency. This program provides grants and other resources to small businesses via regional offices. You could find business funding options, educational material, and more. 
Small Business Development Centers: local economic development programs that offer business funding opportunities, consulting, training, technical assistance, and more. 
FedEx Small Business Grant: a popular business competition open to a wide range of entrepreneurs. The public votes for their favorite business and the winners with the most votes receive a $75,000 business grant, as well as free media exposure.
National Association for the Self-Employed (NASE): offers business grants worth up to $4,000 as well as other resources for entrepreneurs and small businesses. Through membership, you can even consolidate your purchasing power to access benefits at a discount – such as legal advice, healthcare plans, office supplies, and more.
Credit Cards
Many entrepreneurs will rely on a credit card to get the ball rolling and cover their first round of business expenses. Credit cards are some of the most accessible sources of business funding – especially in the startup phase when your business doesn't have any revenue or history. 
You can use a credit card to finance a wide range of expenses and break up larger payments into multiple installations. On the flip side, credit cards are notorious for high interest rates and fees – which means they're not a sustainable option for more advanced businesses. 
If you have up to 6 months in business history and sustainable revenue, you're better off opting for a business line of credit. Business lines of credit are just as flexible as traditional credit cards, and feature higher funding amounts and lower interest rates. 
Small Business Funding With Bad Credit
Although it's possible to secure small business funding with bad credit – it's not always easy. Most lenders will want to see a minimum of 680 credit scores in order to approve your business for funding.
Even if you are approved for small business funding with bad credit, it's likely you'll be stuck with less favorable terms. 
You may want to hold off on applying until your credit score improves. Another option is to work with online lenders, which tend to be more flexible than banks, credit unions, or the SBA. 
At National, we help you find business funding solutions even if you have bad credit. The lenders within our network consider all aspects of your business's criteria, like revenue and growth potential – not just your credit score. 
Compare Small Business Funding Solutions
National is an online marketplace connecting businesses with over 75 distinct online lenders. When you work with National, you'll gain access to a wide variety of business funding solutions, including term loans, lines of credit, invoice financing, and more.
We help you find funding for your business that suits your credit score, revenue levels, history, and other criteria. The approval process is fast – in as little as 24 hours – and you'll be able to compare and contrast different offers to select the best one. 
Ready to learn more? Fill out our 60-second application, and a Business Financing Advisor will contact you about personalized financing solutions.
Hear From Our Clients & Partners
Ready to See Your Options?
Get from application to approval in hours, not days, with a streamlined process that merges high-tech with human-touch for high-efficiency financing.