Veteran business loans with bad credit acceptance can be hard to come by. This is especially true through traditional lending channels including banks.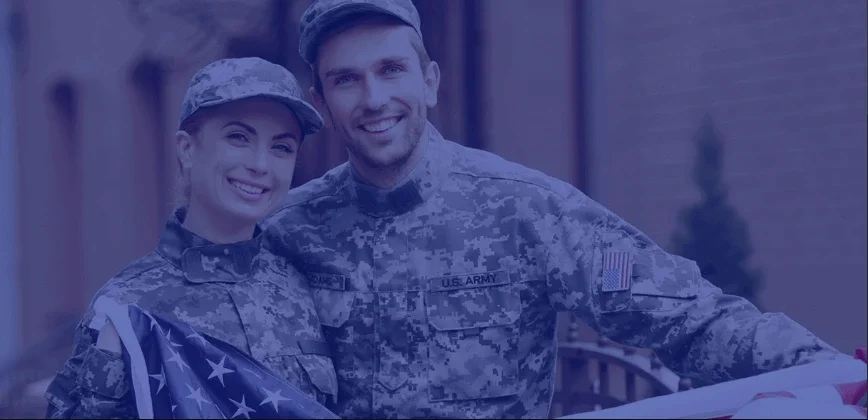 Why It's Difficult for Veterans to Take Business Loans with Bad Credit
Many recently retired service members simply don't have access to the time or resources needed to boost their FICO.
Other older members face the same troubles that business owners with bad credit face when it comes to acquiring financing. Yet, gaining access to the same great business loans for bad credit is still incredibly difficult.
Good News for Veterans With Low FICO Scores
Fortunately, bad credit business loans for veterans are no longer out of reach. National accepts 90% of all veteran business owners, regardless of FICO. Read on to find the perfect VA business loan for veterans of all credit profiles!
What You Need to Qualify for Bad Credit Veteran Business Loans
Business must be at least 51% veteran-owned

Make monthly gross sales of $10K or more

You must be in business for 6 or more months before applying
Exclusive Veteran Benefits: Business Loans for Bad Credit
90% Approval Rate for All Service Members
All Credit Profiles Accepted
Options with No Personal Guarantees Needed
VA Loans with No Collateral Leveraging Necessary
Simplified, Expedited Process
Minimized Paperwork
24/7 Access to a Business Financing Advisor
Access 75+ Industry-Leading Lenders
Top 6 Veteran Business Loans with Bad Credit Acceptance in 2018
Why Veteran Business Loans Are Important
Veterans spent their time in the service instead of building credit. Their commitment to our freedom shouldn't restrict them from opportunities when they're back home, which is why veteran business loans offer less restrictive eligibility criteria.
They essentially level the playing field and allow veterans to start contributing to U.S. commerce upon arrival in the States. Without them, they'd face an uphill battle to access capital that may deter them from pursuing their entrepreneurial dreams.
How Veterans With Bad Credit Can Get SBA Loans
To get a veteran SBA loan, you're going to need a FICO score of 685 or higher.
That's not to say that if you have a lower FICO score, you still can't get one. You just need access to the resources you need to boost your credit to match this requirement.
If you have your heart set on getting VA SBA loans but you can't qualify, we have a number of business services tailored for veterans to boost their FICO ASAP, so they can get SBA funded in no time. Click the link for more information, or call 1 800 960-9363 to speak with a live representative. Veteran Credit Repair and Boosting Services
At National, we make sure that all veteran entrepreneurs with any credit score can gain access to the perfect financing option for them and their businesses.
Learn how to get an SBA loan for veterans in 5 simple steps by following the link: How to Get SBA Loans in 5 Simple Steps
How to Get Veteran Business Loans with Bad Credit
If your financials match the requirements listed above, then all you need to do is fill out our online application.
It only takes about 60 seconds and does not require extensive financial records or documentation.
Or, you can give a Business Financing Advisor a call at (877) 482-3008 and ask them how they can help you get the VA financing you need to match your specific goals, regardless of credit score.
Or, fill out our 1-minute free application online by clicking the link below, and get the funds you need in as little as 24 hours.
You served our country honorably and fought for our freedom. You deserve a financing company that fights just as hard for your needs. Contact National Business Capital today!
Frequently Asked Questions
What are the challenges that veterans with bad credit may face when taking business loans?
Veterans don't have the same financial experience as those around them when they leave the service. While everyone else was building their credit and planning for goals, they were occupied with fighting for our country. This doesn't mean they deserve any less than another American, quite the opposite, really.
Without the relevant financial background, veterans may face denied application after denied application until they're able to strengthen their financials and catch up with the crowd. Veteran business loans offer an avenue for these courageous individuals to access capital sooner, which allows them to pursue their entrepreneurial dreams and contribute to the U.S. economy.
What credit score is considered "bad credit" for veteran business loans?
"Poor" credit describes scores between 500 and 600. Anything less than that is considered a "bad" score, while anything above that qualifies as "good" credit.
What are some tips and strategies to improve your bad credit?
If you're looking to improve your credit, you can:
Pay down high balances
Request delinquencies be removed from your history
Limit the number of credit inquiries
Pay off your balance in full every month
Start a process of consistently paying down your debt
It might take some time, but each step you make toward improving your credit will pay off in the long run.
How much funding can veterans with bad credit typically access through these loan options?
It depends on your business financials. Generally speaking, you'll need to pursue programs that place a higher significance on credentials outside your credit score.
If you're generating revenue, you can potentially leverage a revenue-based financing solution to fund your growth plan. Or, if you have current receivables, you may be able to use an invoice financing solution.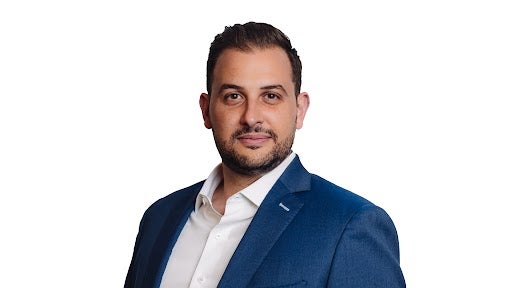 About the Author
Joseph Camberato
Joe Camberato is the CEO and Founder of National Business Capital. Beginning in 2007 out of a spare bedroom, Joe and his team have financed $2+ billion through more than 27,000 transactions for businesses nationwide. He's made it his calling to deliver the educational and financial resources businesses need to thrive.
Accelerate Your Success
Seize your opportunity to grow your business and gain access to the capital you need.