It's no secret the job market is heating up. The latest figures from the Labor Department indicate a sharp drop in jobless claims. While this is encouraging news for job-seekers, small businesses are still struggling to find the workers they need.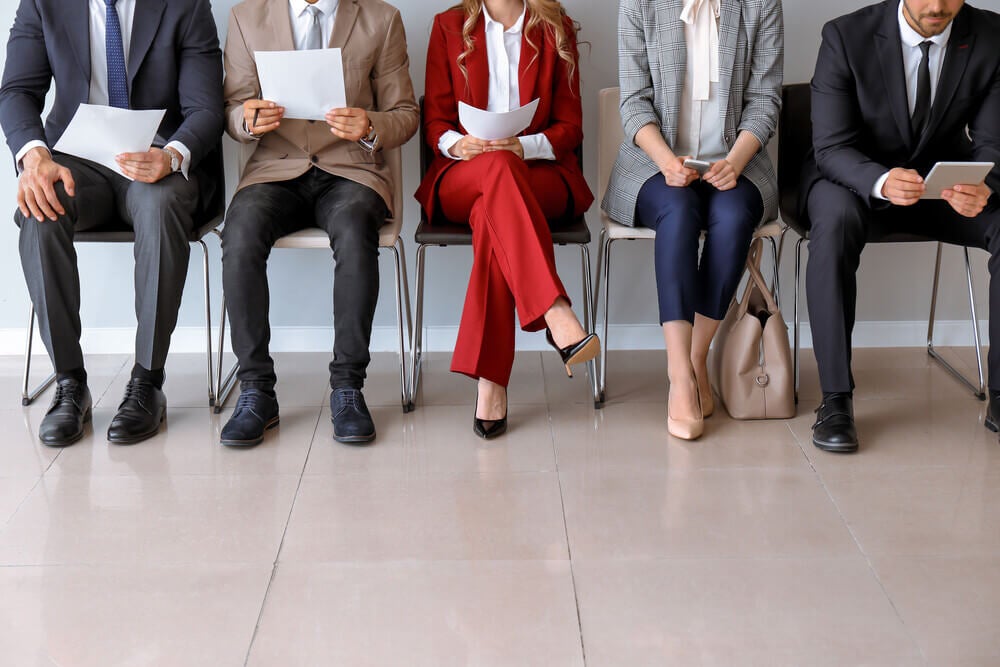 Jobless claims fall sharply
On Thursday, October 7th, the Labor Department reported weekly jobless claims decreased by 38,000 to a total of 326,000; while continuing claims decreased by 97,000 to a total of 2.714 million for the week ending on October 2nd.
This represents the largest drop in the number of Americans filing new claims for jobless benefits in the past three months.
Additionally, the latest data from the Labor Department showed that the number of people on state unemployment benefits plunged to an 18-month low in late September. Layoffs were also down 85% last month compared to September 2020.
In the third quarter, employers announced 52,560 job cuts – the fewest since the second quarter of 1997 and a 23% drop from the July to September period.
These figures are a positive indicator of the labor market's momentum and recovery from Covid-19 related job losses. Despite the uplifting reports, small business owners are simultaneously noticing a new problem arising.
Businesses facing labor constraint difficulties
The main issue surrounding the labor market is increasingly centering on the difficulty of finding enough workers to meet employers' soaring demands.
As more individuals become vaccinated and Covid-19 restrictions ease, businesses are having a tough time hiring enough talent. Job openings hit a record high of 10.9 million at the end of July, further highlighting the widespread nature of labor constraints.
Businesses are resorting to a number of strategies to try and entice individuals to return to work. These include bonuses, raising wages – among other incentives. Despite these efforts, many are still struggling to cope with limited labor.
Labor constraints are affecting businesses of all sizes and across multiple sectors. However, shortages among retail, restaurant, manufacturing, construction, transportation, and warehousing sectors are especially pronounced.
Last month, shipping giant FedEx announced its quarterly results were negatively impacted by labor scarcities and resulting operating disruptions and cost pressures. The corporation suffered a $450 million loss over the past quarter. FedEx estimated that a lack of workers has resulted in a shocking 600,000 packages within its network being rerouted.
Unfortunately, there's no telling when labor markets will balance out. In the meantime, small businesses should consider all their options to capture new hires. This includes introducing performance rewards, increasing employee compensation, boosting employee benefits, promoting a positive company culture, and a mix of other strategies. Another solution is to opt for small business financing.
Why financing can help businesses power through
Small business financing offers a cushion of financial flexibility your business could use to cover wage increases, pay bonuses, and incentivize employees to join your firm. Financing also allows you to invest in growing your labor pool without cutting back from other critical projects.
Financing can help businesses invest in automation tools and other digital technologies to mitigate a lack of labor supply. Switching towards automation tools is a great strategy to combat a tight labor market and will also help your business cut costs in the long run.
Online marketplaces like National, offer a multitude of different financing solutions. You can choose between a business line of credit, business loans, merchant cash advances, and more. The best part? National specializes in a fast application process and quick turnaround time. You could receive your funds in as little as a few hours.
National puts you in touch with a Business Financing Expert to help you select the financing product best suited to your needs. Get personalized guidance and resources to help you navigate a tight labor market. Contact Business Financing Specialist here.