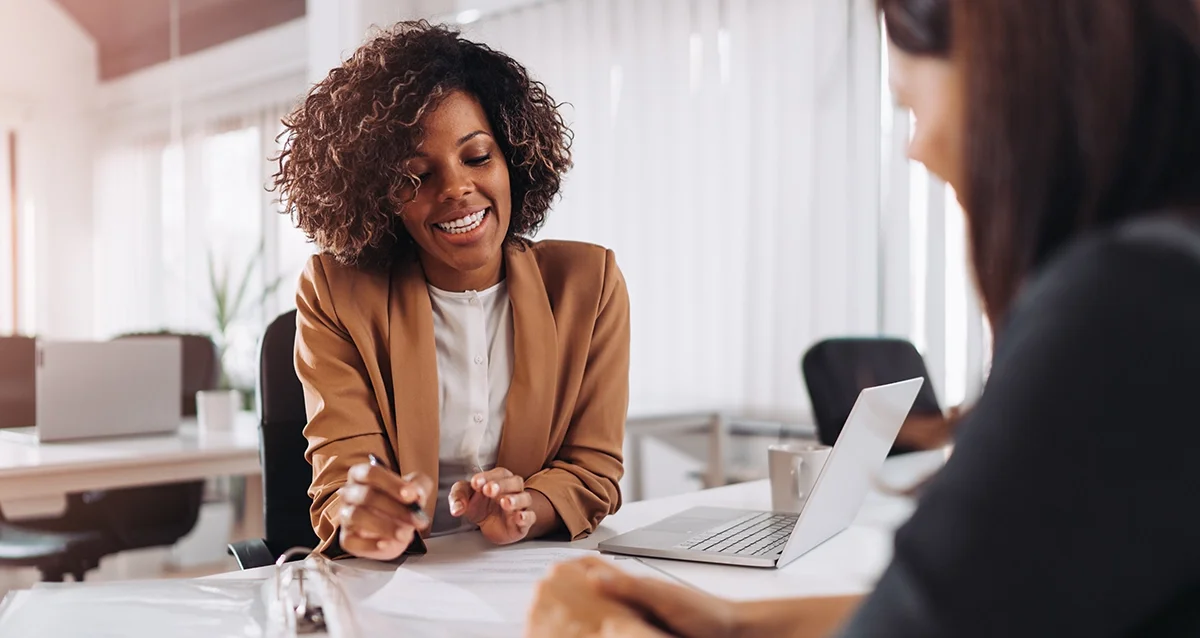 Minority Business Loans & Financing
Equal Access to Capital for All Entrepreneurs
How Do You Qualify for Minority Small Business Loans?
$500,000+ in Annual Revenue
If you want to grow your business, you'll need money to do so. Business loans are a way to supplement your revenue, increase your purchasing power, and invest in your business, but – unfortunately – access to capital isn't the same for every entrepreneur…
Minority business loans are a way for minority-owned businesses to bridge the funding gap and secure the resources they need to outpace their competition – regardless of their industry. Although funding amounts are generally lower than other forms of financing, a small business loan for minorities can be an advantageous way to tackle challenges and take advantage of opportunities with confidence.
You deserve equal access to the capital resources all successful businesses utilize to grow and develop. National Business Capital offers small business loans for minority business owners through our 75+ lender marketplace to ensure that entrepreneurs of all races and ethnicities gain the opportunity to fund their business goals with greater ease, speed and convenience, and respect.
As a company that works with people of all ethnicities within all industries, National understands that opportunity in diversity is what our country is founded on, but also essential to drive economic growth.
What Are Minority Business Loans?
Minority business loans are financing solutions designed specifically for minority-owned businesses that provide the funds necessary to grow and scale their businesses. Women business loans fall under this category, as they encounter similar shortfalls in institutional business lending.
Small business loans for minorities come in a variety of formats. There are more structured options, like term loans, that offer a set amount of capital to manage/repay within a given time frame, and more flexible options, like business lines of credit, that offer flexible access to capital on a recurring basis. There's no "best" option; Every business is different, and some might need a different solution than others to reach their full potential.
Regardless of your protected characteristics, you'll start your search for the funds by speaking with multiple bank and non-bank lenders. That way, you can receive offers from a few different organizations and compare their terms, giving you insight into which option is best for your specific circumstances.
Remember – you don't have to accept terms that don't fit your business. Although you might feel that your options are limited, there's always a better offer out there, and you can find it much faster by teaming up with a marketplace of multiple lenders.
Benefits of Small Business Loans for Minorities
Minority business owners have a much tougher time getting funded than other demographics on average, even if they have records showing strong financials, stellar sales, and excellent FICO scores. Does that sound wrong to you? That's because it is.
Your funding options should be based on the merits of your business and nothing else. That's why National's 75+ Lender Marketplace allows you to find the best business funding programs your business needs to grow with qualifications based on your business's revenue and opportunity.
Through our marketplace, you can qualify for financing options fit to help all small business owners. Featuring programs from over 75 leading small business lenders, our marketplace helps all business owners get the funding they need with honesty and transparency instead of obstacles.
90% approval based mainly on revenue, without significant credit barriers
No industry restrictions, even for industries that are typically viewed as high-risk
Expedited, same-day funding process (which could take as little as a few hours)
Minimized paperwork with a seamless process that allows you to provide financial information by securely connecting your bank accounts through our bank-grade portal
Access to more than 75+ specialized lenders and a knowledgeable Business Financing Advisor who will work to understand your business before finding the right solution
Minority business financing shouldn't be hard to come by. With us, expect a simple and streamlined approach that works to get you your funding as soon as possible.
How to Get Approved for Minority Business Loans
Reaching an approval for a minority business loan is as simple as meeting/exceeding the lender's eligibility requirements, but an approval is merely an idea until you accept the offer and your funds are transferred. Here are the most common eligibility requirements you'll need to meet:
Credit score
Lenders review potential borrowers' credit scores and credit histories to learn more about the borrower's likelihood of repaying the loan within the term. Each lender has different credit score requirements, but minority business loans generally have less restrictive criteria compared to other forms of financing.
"Soft" credit pulls won't damage your credit score, whereas "hard" pulls can damage it. Make sure the lender you're working with performs soft credit pulls to protect your credit score, otherwise, you may find it difficult to apply for financing again in the future.
Time in Business
Newer businesses are more likely to fail. Lenders know this, so they impose "time in business" requirements to mitigate their risk. Banks and credit unions often want to see 2+ years in business, whereas non-bank lenders are more lenient, with some working with 6 month startups.
Annual Revenue
Your business's profitability is one of the most important factors in your approval. Lenders want to see that you have the financial capability to repay the borrowed amount within the term. If your annual revenue is well below the amount you're seeking, the lender likely won't approve your application because, to them, you're unable to generate enough revenue to satisfy the requirements of your contract.
There are exceptions where the investment you're planning to make will increase your revenue and, therefore, allow you to pay back your financing. You'll need to convince the lender to focus on where your business is headed rather than where it is now. At National, we excel at this, and we leverage our decades of fantastic lender relationships to do just that.
---
We understand that you're working toward something and that a sky-high credit score may not always be a possibility.
National Business Capital approves over 90% of businesses that apply for funding through our simplified process. To get started, all you need to do is fill out our 1-minute application online! A Business Financing Advisor will explain your options to help you choose the best one in as little as 24 hours.
One of the first things you'll notice in your search for minority business financing is that there are a lot of options, and not all of them are the same. Depending on your business model and goals, you may qualify for one or more.
A Business Financing Advisor can talk you through your options to help you choose the best one based on your goals.
How to Apply for Minority Business Loans
It helps to know how to get a minority business loan before you start. Here's what to expect from National's award-winning team.
Apply Securely Within Minutes – Move through our streamlined application within minutes and upload your business documents with zero risk.
Review Your Offers – Compare your offers with expert advice from our team and select the best one for your specific circumstances.
Get Funded – With your money in hand, you can take advantage of opportunities and tackle challenges with confidence.
We make the process as simple, easy, and straightforward as possible. Apply online to get the ball rolling, and a Business Financing Advisor will reach out promptly to learn more about your business and your goals.
You could get funding in as little as a few hours — why wait? Apply now!
Types of Business Loans for Minorities