A $100,000 business loan can be all that it takes to launch your small business to the next level. With extra working capital, you can take the next step forward in growing your business instead of letting cash flow hold you back. It could mean the difference between staying where you are and the growth you've been striving toward.
These funds can be used to purchase new company equipment, pay off outstanding bills, or cover working capital costs. Ultimately, you can put funding toward anything you need to grow.
But if you're new to the business financing world, learning how to get a $100K business loan can seem complicated. Fortunately, the process is actually quite simple – depending on the lender you work with.
How to Get a $100K Business Loan
Qualifying for the funding you need doesn't have to be a difficult or time-consuming process. In fact, the process of applying for a $100,000 business loan is similar in nature to most business loan applications.
However, because the amount of the loan is significantly larger than smaller loans of only a few thousand dollars, the qualifications can be slightly higher than for smaller loans of only a few thousand dollars. Regardless, you can qualify for a $100K loan even without a sky-high credit score or collateral.
Depending on your needs and situation, there are various ways you can apply for a $100,00 business loan. Two of the most common methods of getting a six-figure business loan are applying through a bank and consulting an alternative lender.
While the deposit you'll receive in your account might be the same, the process, documentation, and turnaround time can vary. Banks tend to have a stricter application process, while alternative lenders are more lenient in terms of loan qualifications and requirements.
Looking for a 5 million business loan?
How Can You Use Your $100k Business Loan Funds?
You can use your business loan for almost any business purpose, including:
From payroll to operating costs, your business loan can help cover lingering expenses and free up cash flow for other investments.
Having enough inventory to meet demand can be a challenge, but a business loan increases your purchasing power and, in turn, allows you to make larger inventory orders, capitalize on bulk inventory discounts, and prepare for busy seasons.
Whether you're starting a slow season or just coming out of one, a $100k business loan can provide the funds you need to manage cash flow and make necessary investments. Instead of worrying about how you'll serve your customers with the funds you have on hand, you can tackle challenges and take advantage of opportunities with confidence.
Outdated or aging equipment can lower your efficiency and, if it needs repairs, cost more than it's worth. By leveraging a business loan, you can purchase the equipment your business needs to operate at its highest capacity while managing the cost over time.
Invest in Technology, Marketing, and Training
Tech, marking, or training investments might not seem feasible with your current cash flow situation, but a business loan gives borrowers an opportunity to take them on and improve their business processes. Technology increases efficiency, marketing extends your reach, and training ensures your team is operating at its highest capacity day in and day out, all of which can help you take a giant leap forward as a business.
$100K Business Loan Options
There's a variety of 100K business loan options available to entrepreneurs nationwide. Let's explore some of the most commonly used.
Type of Financing
Description
Small Business Term Loans
Term loans are provided in a one time, lump sum format and repaid through regular installments over an agreed-upon period, with interest.

Best for: Projects where you know the exact cost

Business Lines of Credit
Business lines of credit offer flexible access to capital on an as-needed basis. Borrowers can transfer cash from their line of credit directly to their business bank account and only pay interest on the amount drawn.

Best for: Ongoing capital needs, projects where you don't know the exact cost

Equipment Financing
While not directly a loan, equipment financing allows businesses to break down the cost of an expensive asset over an extended schedule. Some businesses may qualify for tax benefits, like Section 179.

Best for: Equipment purchases

SBA Loans
SBA loans offer some of the most competitive rates and terms, but you'll have to meet the rigid qualifications. Repayment can extend up to 25 years and most programs cap at $5M.

Best for: More established businesses that can meet the eligibility criteria, those who don't need immediate funding

Revenue-Based Financing
While also not a loan, revenue-based financing offers access to capital in exchange for a small percentage of your sales. This type of financing uses factor rates, not interest rates, that are multiplied by the funding amount to determine the cost of capital.

Best for: Less established businesses, those who need fast funding
$100,000 Business Loan Requirements from a Traditional Lender
Unlike alternative lenders, qualifying for business loans 100K+ from a bank can be difficult and time-consuming.
In order to qualify for a $100,000 business loan, you must be able to prove your eligibility. For banks, this means providing a number of important documents. Some of these documents will be related to your finances, whereas other documents are regarding your business information, revenue history, internal company operations, and more.
Here are five of the many requirements associated with getting a $100,000 business loan:
High Credit Score: To get approved for a large loan, you will need high personal and business credit scores. In addition to a strong credit score, borrowers must also possess a history of submitting payments on time and several mixed sources of credit (auto, mortgage, credit cards, etc.). If you don't have a credit score of 680 or higher, then you won't qualify for bank financing, regardless of the amount you request.
Financial & Legal Documents: Some of the financial and legal documents that you will need to show a potential lender include a copy of your driver's license/ID, business licenses, balance sheets, and bank statements. Consult with potential lenders ahead of time to determine which documents you will need when it's time to apply for your loan.
Articles Of Incorporation: Before applying for a 100K business loan, your business must be incorporated as an S-Corporation, a C-Corporation, or an LLC. In order to get approved, you must be registered as a for-profit business and bring proof of your incorporation. If you aren't already registered, you will need to register for business incorporation prior to submitting a loan application.
Detailed Business Plan: Create a strong business model that outlines your goals, plans, and other information regarding your company's income history and how long your business has been in existence.
Collateral: Whether or not you are willing to secure your loan with collateral, like real estate or equipment, may determine if you're accepted or rejected by a lender. Secured business loans require collateral as a form of security deposit. Unsecured business loans do not require collateral but may require you to sign a personal guarantee to ensure you will pay back the loan.
Apply for a Small Business Loan
How Do You Qualify for $100k Business Loans?
To qualify through an alternative lender, you generally only need to meet a few basic requirements:
$500K in annual sales
6+ months in business
No minimum credit score
Even if you've hurt your credit score as you grew, most lenders will still consider you for financing. Instead of your history, online lenders are more concerned with the opportunity ahead and how financing could change the game.
While various lenders have different procedures, you can usually expect a fast, simple, and easy process. After applying, you can normally skip the documentation by instead connecting your bank accounts digitally. This saves the time and effort of compiling paperwork about your business.
While getting a $100K business loan might be easy, remember that it's not the limit. At National Business Capital, you can speak with a Business Finance Advisor who can inform you about other, potentially larger options.
How Do You Get Approved for a $100k Business Loan?
Borrowers reach an approval with lenders after they've met/exceeded their minimum eligibility requirements, provided the relevant documentation, and proven that they don't pose a risk of default. Here are a few tips on how to get approved for a $100k business loan or another type of financing.
Meet/exceed minimum qualifications
If your credit score is low, consider proactively strengthening it
Come prepared with requested documentation
Act truthfully throughout the process
Have a solid, well-thought-out business plan for how you intend to invest your financing
Remember – An approval is merely an idea until you've finalized the contract and received your funds. There's room for negotiation on most contracts, so borrowers can potentially tailor their terms to their specific needs. It isn't always possible, but it's worthwhile to ask about it nonetheless.
How Do You Get a $100k Business Loan With Bad Credit?
Getting a $100K business loan with bad credit can be challenging, but it's not impossible.
Traditional lenders require borrowers to meet a certain credit score minimum before approving them for financing. They do this to mitigate their risk of financial loss, as borrowers with less than favorable FICO scores are seen as inherently risky. However, there are ways around it.
Non-bank lenders don't hold credit scores as highly in their eligibility requirements compared to banks and credit unions. Instead, they look at a business's cash flow to determine eligibility and impose higher interest rates to manage their risk.
While the higher cost of capital may alarm you, consider that the interest rate on your financing matters little when you invest the funds in revenue-driving opportunities. In other words, paying $5,000 in interest isn't as bad when your investment yields an extra $4,000 monthly in revenue.
Apply for a $100,000 Business Loan With National Business Capital
If your business is growing, then why wait to get the cash you need? Here's what to expect when you choose to work with National Business Capital for your $100,000 business loan.
Apply Securely Within Minutes – Move through our streamlined application within minutes and upload your business documents with zero risk.
Review Your Offers – Compare your offers with expert advice from our team and select the best one for your specific circumstances.
Get Funded – With your money in hand, you can take advantage of opportunities and tackle challenges with confidence.
To get a $100,000 business loan in the shortest amount of time with limited paperwork and the best terms as quickly as possible, call National Business Capital at (877) 482-3008. Or, fill out our digital application form.
Why Choose National Business Capital for $100K Business Loans?
Finding the right lender for your business takes time, patience, and effort, something that many business owners can't afford to waste. Not only will you need to physically fill out applications, but you'll also need to identify opportunities to push back for a better offer and review each offer carefully to ensure you're selecting the best one. National Business Capital was created to pave a better, more efficient way to access capital.
With one application, you unlock the most competitive offers your business qualifies for within our diverse lender network. Our Business Finance Advisors work with you to finely tune your offers to fit your unique circumstances, then offer ROI guidance and strategies to maximize the benefit of each dollar.
Your time is valuable; Work with National Business Captial and get the most amount of money you qualify for – the fastest. Complete our digital application to start the process with our team.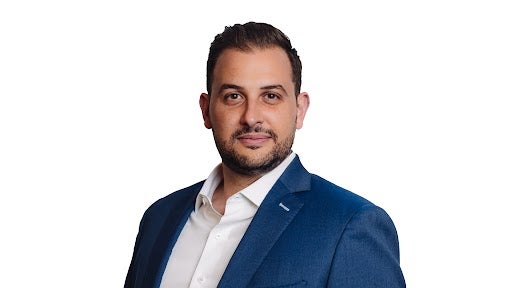 About the Author
Joseph Camberato
Joe Camberato is the CEO and Founder of National Business Capital. Beginning in 2007 out of a spare bedroom, Joe and his team have financed $2+ billion through more than 27,000 transactions for businesses nationwide. He's made it his calling to deliver the educational and financial resources businesses need to thrive.
Related Business Loan Articles
Accelerate Your Success
Seize the opportunity to grow your business and gain access to the capital you need.